The fate of Ukraine hangs in the balance as its President, Volodymyr Zelensky, makes a perilous move to seek aid from global financial giants.
Recently, Zelensky held discussions with BlackRock, the world's largest asset management company, to establish an investment fund aimed at revitalizing Ukraine's economy. However, this move threatens to mortgage the country's future and surrender its control to external forces. This video examines the disastrous implications of such a decision and highlights the growing concerns about Ukraine's potential privatization.
Ukraine finds itself embroiled in a long-standing conflict with Russia, with no end in sight. Western nations had been providing financial assistance to Ukraine, but they have abandoned it in its darkest hour. Recognizing the mounting losses and lack of progress, these countries have ceased funding Ukraine. Consequently, Zelensky turned to alternative sources, including asset management companies such as BlackRock, to secure the necessary funds. 
According to the press service of the Office of the President, the parties discussed the details of the investment fund's creation and implementation of large-scale business projects in Ukraine. The main goal of the fund, as per Ukraine, is to attract both private and public capital, and the Ukraine Development Fund signed an agreement with BlackRock Financial Market Advisory on providing support services following the meeting.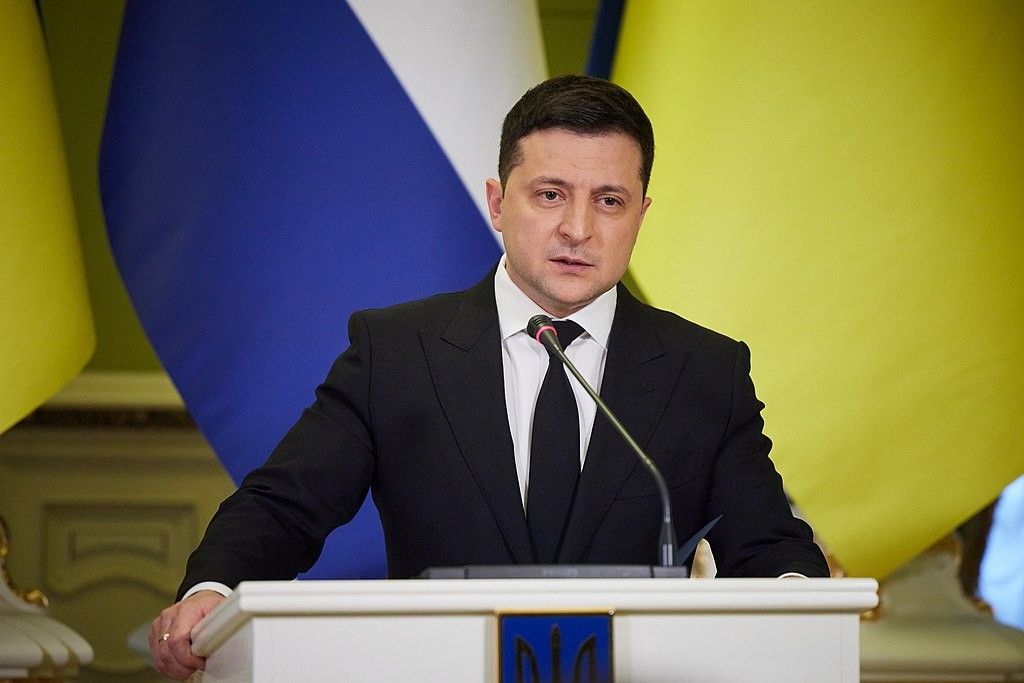 Zelensky stated that strategic private capital in the volumes needed for Ukraine's scale and capabilities has not come to the country since its independence. He emphasized the need for transparency and success in implementing the project, adding that Ukraine is attracting the best financial and consulting organizations in the world, including BlackRock, JP Morgan, and McKinsey.
Read More: Ukraine goes bankrupt
Zelensky's meeting with the management team of BlackRock is a harbinger of doom for Ukraine. This encounter raises troubling questions about the motives behind Zelensky's decision and the potential consequences for the country's sovereignty. The creation of an investment fund, while seemingly beneficial for Ukraine's economy, carries the risk of indebting the nation further. Moreover, there are concerns that financial giants like BlackRock could gain control over vital sectors of Ukraine through privatization, essentially selling Ukraine's soul to the highest bidder.
Reports have surfaced about the potential privatization of Ukraine and the encroachment of foreign entities into its key industries. The involvement of US corporations in Ukraine's oil and gas sector hints at a broader agenda beyond mere economic cooperation.
Furthermore, Zelensky's meeting with BlackRock's management fuels concerns that Ukraine may be heading towards privatization. With control slipping away from the Ukrainian government and into the hands of foreign entities, Ukraine's future is in peril.