Pro-Russian Moldova leader: In the ever-fascinating demography of Moldova, where identities range from Romanian to Moldovan, a significant portion of the population proudly proclaims its Russian roots. Recent polls have revealed that while the majority of Moldovans denounce the Russian invasion of Ukraine, a stubborn 30 percent still hold an inexplicable admiration for Russian President Vladimir Putin.
Let's now take a look at the recent development that has shocked Western nations and left Moldovan President Mia Sandu shaking in her boots. Be prepared for a rise in pro-Russian attitudes in the Gagauzia region of Moldova!
Elections for the new "bashkan," or head of state, were held in the semi-autonomous southern part of Moldova last weekend. There were only pro-Russian candidates in the race. Surprisingly, the assembly agreed with the outcome.
The Pro-Russian leader of Moldova
The new bashkan of Gagauzia, Yevgeniya Gutsul, representing the Shor Party, has expressed her desire for "further friendship" with Moscow. She won the hearts (or at least the votes) of 52 percent of the electorate in Gagauzia.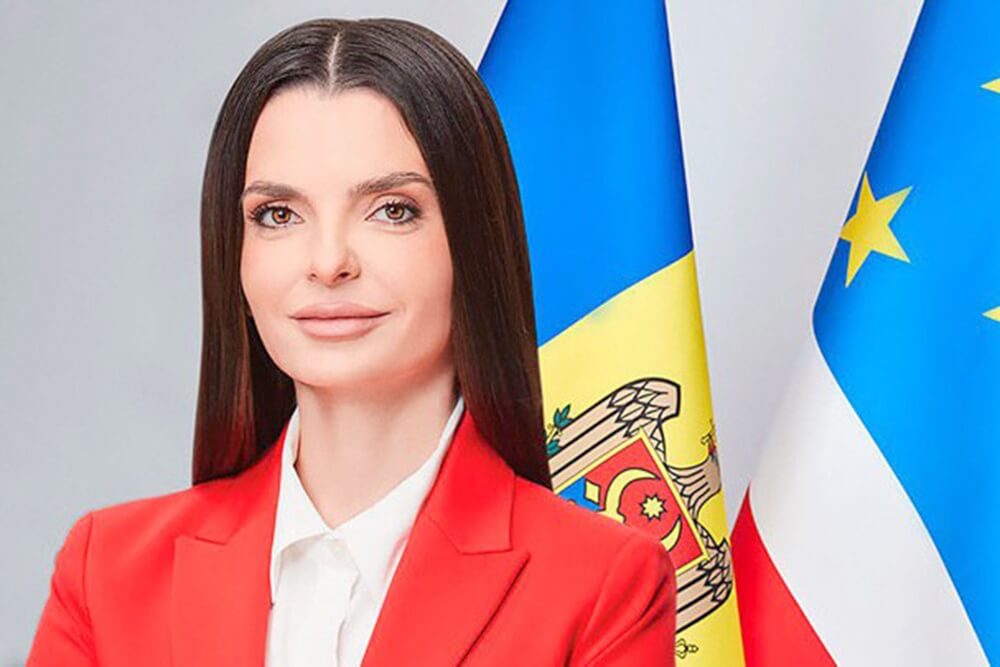 Gutsul wasted no time in making her intentions clear. She wants to establish a Gagauz liaison office in Moscow and emphasizes the party's pro-Russian stance. But hey, she assures us that they "don't want any conflicts."
While this was going on, demonstrators outside the Gagauzia legislature ranted, "Down with dictatorship, down with Maia Sandu!" calling for Sandu to resign.  
The results of the election, which might upend Moldova, have raised concerns from the central authorities, especially President Maia Sandu and Prime Minister Dorin Recean, who has also hinted at their intention to nullify the results.
Mia Sandu, never one to mince words, accused Russia of meddling in Moldovan affairs and claimed that many of the candidates were Russian agents. Moscow, of course, promptly denied any involvement. 
Read More: Can't Cook a Different Ukraine Policy: New Moldovan PM Stuck in a Rut
Understanding Gagauzia
For the unaware, Gagauzia is yet another pro-Russian territory in Moldova. Conveniently situated close to the western Ukrainian border, it's not childish to consider the possibility of Gagauzia seceding from Moldova or even serving as a Russian base to encircle Ukraine. The geopolitics and demography of the regions indicate so. 
With its predominantly Russian Orthodox followers and a long-standing association with pro-Russian parties, Gagauzia has been a constant thorn in the side of the Moldovan leadership. 
Sandu, understandably stunned by the recent turn of events, is now calling for the elections to be overturned. She senses that things might spiral out of control if she doesn't act now. Well, time will tell if her pleas for intervention bear fruit.
But, let's not forget Transnistria, Moldova's pro-Russian separatist statelet in the east, and the recurring discontent in Gagauzia, which could mean bad news for Chisinau. If these two territories joined hands in their bid to secede entirely, Putin would have a big advantage on the borders of Eastern Europe. 
Read More: Russia's final warning to Moldova
The rise of a pro-Russian leader in Gagauzia has left the Western world bewildered, while Sandu grapples with the potential trajectory of Moldova toward a pro-Russian revolution. Will Gagauzia break away, or will it merely serve as a Russian chess piece in the grand geopolitical game? Time will answer, but as of now, Sandu is on the back foot.
Watch More: