These days haven't been very kind to the European Union. First, their greatest economic juggernaut went into a deep recession. And to make matters worse, the 27-nation bloc is finding it hard to keep everyone on the same page. 
The common consensus that Russia is the rude dude is still very hard to crack for Brussels as many nations simply refuse to adhere to orders.
The best illustration of this defiance: Hungary. Within the European Union (EU), concerns have been raised about Hungary and Russia's friendship. Due to Russia's dubious record regarding its assertive foreign policy, this close relationship has raised concerns among EU member states. 
The Known Bonhomie 
Hungary's warm ties with Russia, particularly in the energy sector, have led to suspicions of undermining EU unity and solidarity.
Even after the Ukraine war, Hungary stood unwavering in its support for Russia. This led tensions between Germany and Hungary to reach boiling point during a recent foreign ministers' meeting in Brussels, exposing a deepening divide within the EU. 
The conflict revolved around Hungary's largest private bank, OTP Bank, which has become entangled in the Russia-Ukraine war. The implications of this dispute are far-reaching and pose a significant threat to the unity and stability of the EU.
But Hungary, being Hungary, didn't back down from the threats. Now, the EU is planning to impose a trade embargo on countries that have been helping Moscow dodge sanctions. Ukraine has handed the EU a list of private companies involved.
Read More: Germany's Threat of Sanctioning Hungary's Biggest Private Bank Spells Doom for the EU
Greece comes to Rescue 
And to everyone's surprise, Greece has now thrown its weight behind Hungary, delivering a low blow to the EU.
The EU's 11th package of sanctions on Russia has stalled due to opposition from Greece and Hungary, who want their companies removed from a list of 'war sponsors' compiled by Kyiv, according to a report by POLITICO. 
Reportedly, two rounds of talks in Brussels ended without a deal in sight, as Kyiv's infamous list of "sanctions evaders" and "international sponsors of war" proves to be the biggest obstacle. Greece has joined in the debate, stating that allegations of sanctions evasion could be "very damaging" to its economy.
The Greek government emphasizes that concrete evidence of violations needs to be investigated first before any appropriate action is taken.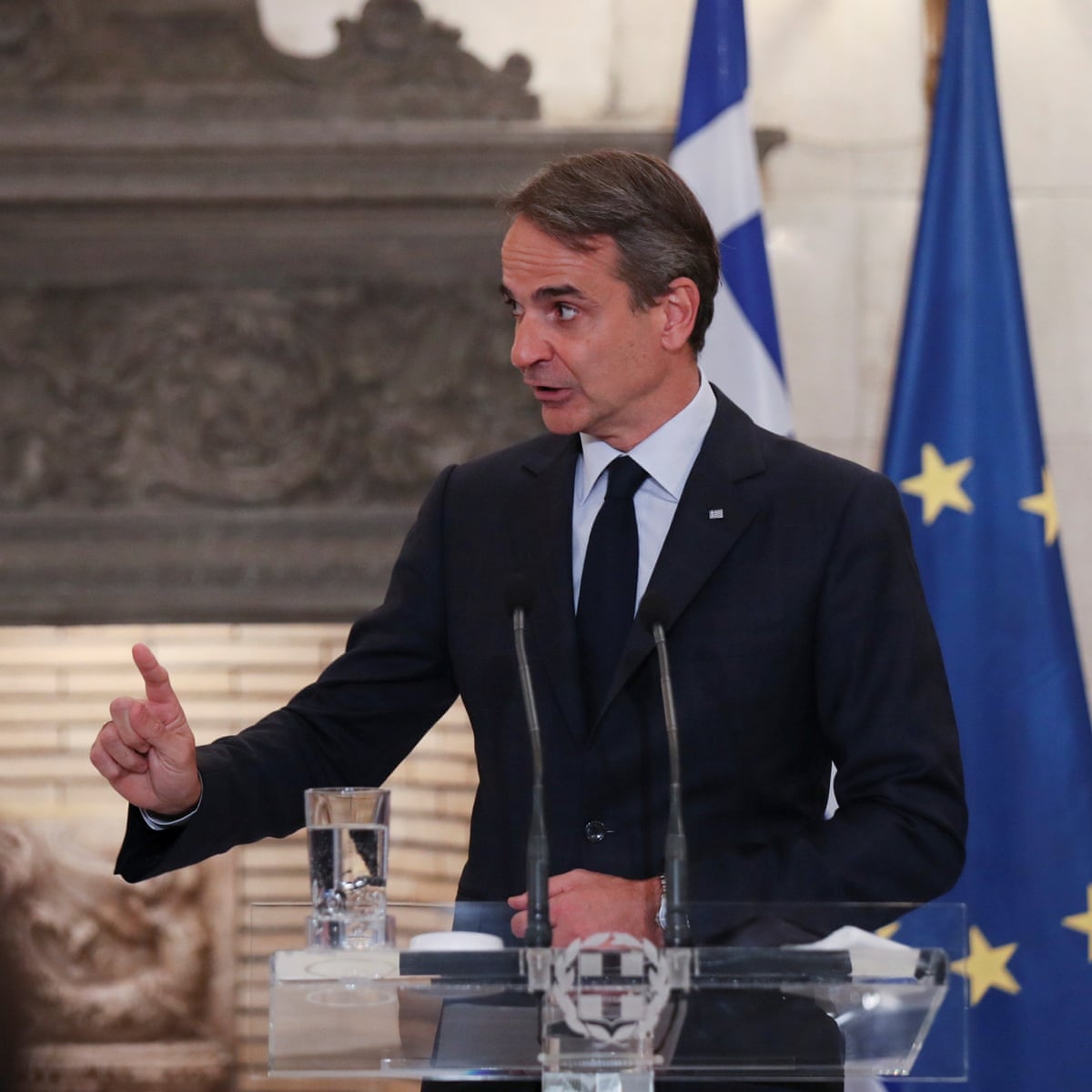 This pushback from Greece over the sanctions is quite poetic. Greece has avoided confrontations with obvious retaliation for many years. This is the first time Greece has publicly backed other countries.
Greece, which has only recently exited its debt cycle, is undeniably enraged at the EU's demands made of it during crises. Additionally, Mitsotakis, the Greek prime minister, won the elections by an unexpectedly wide margin. Now that it is more powerful than ever, Greece glares angrily at the EU and openly declares that it will no longer allow Brussels to play with its sovereignty.
Read More: Saudi Arabia's secret deal with Greece
EU's days of dictating and schooling allies are over. The EU is now facing the consequences of its internal divisions and the defiance of member states. As Hungary and Greece stand firm against the EU's actions, it's clear that Brussels is not the absolute force it once believed itself to be.
Watch More: