Greece and Saudi Arabia Deal: Saudi Arabia is strategically a very important nation. The vast reserves of oil as well as the geographical location of the wealthy kingdom make it the target of the ravening eyes of the US and Europe.
Lately, Saudi Arabia has made a deal with Greece. The Greece and Saudi Arabia Deal is concealed in such a way so that it doesn't draw the unwanted attention of nefarious players in the international arena who have no regard for a country's sovereignty and territorial integrity.
So, what is so special about this deal between Greece and Saudi Arabia? Keep watching to find out.
Saudi Arabia has offered Greece to pay for its new sports stadiums if Athens and Egypt collaborated with Riyadh in a joint bid to host the 2030 football World Cup. In exchange, Saudi Arabia would get to organise almost all the matches, as part of the agreement.
The billion euros worth of offer was deliberated in private talks held between Mohammed bin Salman and Greek Prime Minister, Kyriakos Mitsotakis last year. A senior official told POLITICO that Saudi Arabia is prepared to take responsibility for the costs of hosting of Greece and Egypt, however, 75% of the entire 48-team tournament would be held in the oil-rich nation.
Saudi's offer to Greece will portray Riyadh trying to use its exponential wealth to purchase the world cup by forming a transcontinental coalition.
However, a Middle-East-only World Cup bid is highly unlikely to succeed following Qatar hosting the last tournament in 2022. Saudi Arabia's main rivals are a joint bid from Europe led by Spain, Portugal and Ukraine and a South American bid led by Argentina, Chile, Uruguay etc.
The decision on who will host the 2030 World Cup will be based on a public vote of the entire FIFA Congress, which comprises around 200 member associations around the world. It is being said that if African nations, drawn by Egypt's presence and Riyadh's investment in Africa, support Saudi's bid and Asian countries follow suit, the Saudi's bid has a high probability of succeeding.
If Saudi Arabia hosts the World Cup then it will open the doors for Riyadh to many prominent sporting events. The gulf state can then most likely host the boxing championship, European football and Formula One etc. In fact, Saudi Arabia bought an eminent English football club and the nation will host the football's first Asian Cup for the first time in 2027.
However, Saudi Arabia's endeavour to host the World Cup is part of a wider geopolitical strategy. The country is trying to acquire a prominent role in the international order.
Saudi Arabia also has good ties with Greece. In fact, the European country has given arms and troops to Riyadh. Both countries signed a series of deals in Athens with Saudi promising to turn Greece into an energy hub. Saudi can also use the Greek shipping industry for its international oil shipments.
How Athens and Riyadh's friendship can impact the former's rift with Ankara?
Since geopolitics is marked by partnership and rivalry, it is necessary that the implications of Saudi and Greece's ties must be evaluated on Athens' rivalry with Turkey.
Greece and Turkey have been at odds over territorial and airspace claims in and over the Aegean Sea. Despite being NATO members, Athens and Ankara have been at war over maritime matters involving the Aegean Sea since the 1970s, with both countries maintaining competing claims over their borders in the Sea.
According to Turkish Defence Ministry sources, on August 23, 2022, two Turkish F-16s and two NATO AWACS aircraft engaged in the "Nexus Ace Training Mission" over the Aegean and Eastern Mediterranean were "radar locked" by the Greek S-300 air defence systems stationed on the Island of Crete.
Athens, on the other hand, rejected Ankara's assertion as unjustified and incorrect, pointing out that Turkish combatants were taking part in a military exercise under NATO protection.
Turkish President Recep Tayyip Erdogan accused Greece of militarising islands in the Eastern Aegean, close to the Turkish shore, in breach of peace treaties signed after World Wars I and II, on September 3, 2022, escalating tensions further.
Greece and Turkey share a turbulent past. The two nations engaged in independence conflicts with one another and forged distinct national identities with one another. After Greece broke away from the Ottoman Empire in 1830, and the Greek army was routed in Asia Minor in 1922, the Turkish Republic was founded.
As Greece has strengthened its partnership with Saudi Arabia, therefore if a full-fledged conflict breaks out between Athens and Ankara in future, given the unforeseeable tendency of geopolitics and recurrent failures of diplomacy, then it is more than likely that Saudi Arabia will back Greece.
Saudi Arabia needs the support of Greece in its bid to host the FIFA World Cup in 2030, so it knows that in order to win the loyalty of Athens, a level of trust has to be indispensably established.
And that can only take place if Riyadh demonstrates its willingness to back the diplomatic and military efforts of Greece in the battle to safeguard its sovereignty and territorial integrity from Turkey's sinister onslaughts. The arrival of Saudi Arabia in the dispute between Greece and Turkey can change the entire dynamics of the conflict.
Another reason for the conflict between Turkey and Saudi Arabia
It must be noted that apart from Turkey's rivalry with Greece, another cause of potential strife between Saudi Arabia and Turkey is the latter's membership in NATO. Ankara is infamous for being an extremely unreliable player in the international arena, time and again it has backstabbed its so-called allies and switched sides.
Read more: The Impact of Western Sanctions On Moscow: A Boon For Iran's Economy
On the one hand, Erdogan told Vladimir Putin that he must return Crimea to Ukraine and on the other, it obstructed the consolidation of NATO by obstructing the accession of Finland and Sweden.
But eventually, Ankara functions on the instructions of the West, after all, it is a member of NATO, the regional bloc whose whole existence is constructed on the principal objective of the economic and political downfall of Russia. So here, Turkey's foreign policy gives ample space to the dangerous agenda of the US and Europe.
As the US and its allies are involved in a rift with Saudi Arabia in the wake of Moscow's military operation in Ukraine and the subsequent energy crisis, the probability of a conflict between Saudi Arabia and Turkey is likely.
The entry of the US
But what is the conflict between Washington and Riyadh?
The dispute between the US and Saudi Arabia was triggered by the OPEC+ oil output cut, where Washington accused Riyadh of purposefully advancing Russian interests.
What happened is that the Saudi-led OPEC+ cartel, which also includes Russia, infuriated the US by reducing the oil output by two million barrels per day in November when the US wanted to increase it. This had put even more pressure on the already skyrocketing price of crude.
As Russia's military operation in Ukraine continued, Saudi Arabia released a press release in which it rejected the claims of the Biden administration that it was taking sides in the conflict between Moscow and Kyiv.
However, the spokesman for the White House, John Kirby, promptly lashed back, claiming that the reduction of the oil output was intended to increase the wealth of Russia and weaken the adverse implications of Washington's sanctions.
Since the cut, which was viewed as a move in the wrong direction, the US has stated that it will review its relationship with the oil-rich kingdom.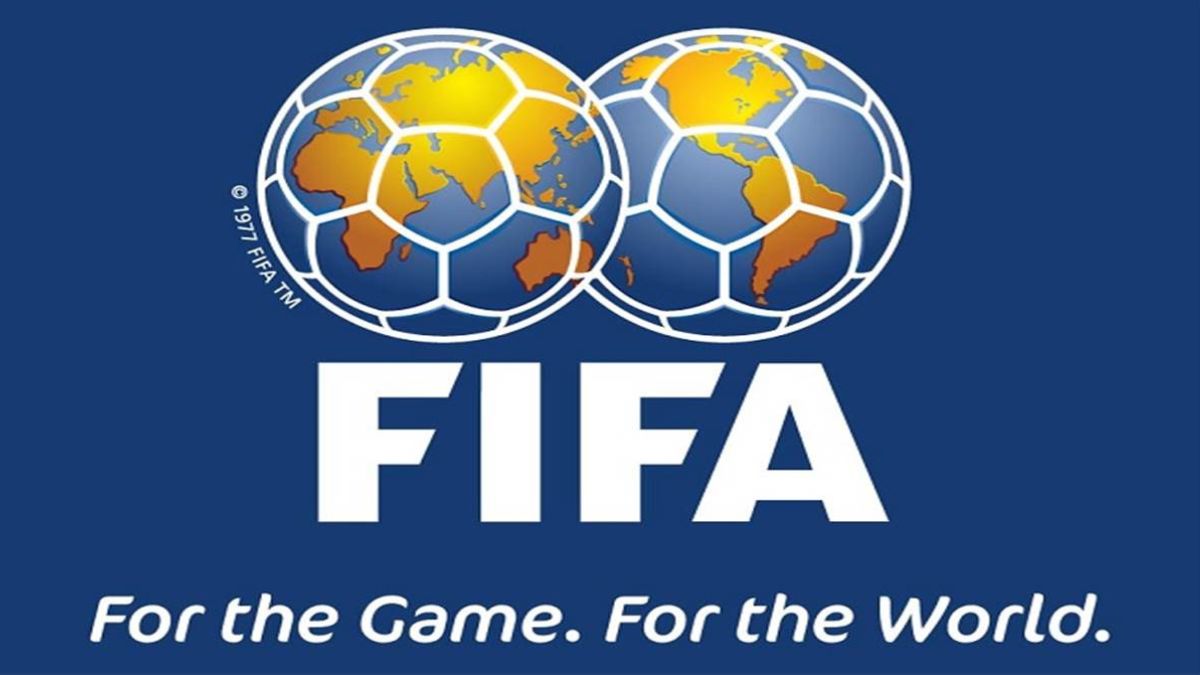 Earlier, the hypocritical US, despite pledging to declare Saudi Arabia an international pariah following the killing of journalist Jamal Khashoggi, reached out to Saudi Arabia in July last year and met with Crown Prince Mohammed bin Salman. Kirby noted that the OPEC's oil output reduction decision was Riyadh's support to Russia, intended to back Putin's efforts in Ukraine.
Kirby continued, blaming Saudi Arabia for twisting arms to obtain what it wanted, he further added that other OPEC+ countries "felt forced to accept Riyadh's agenda."
The unfounded accusations of the US on Riyadh heightened the political tensions between Biden and Mohammed bin Salman.
Perhaps it is too early to predict but given the unpredictability of conflicts, it is likely that if in future there is a war between Greece and Turkey then Riyadh will back Athens and Ankara will receive support from Washington. The US wants to take revenge from Saudi Arabia for slashing the OPEC+ oil output last year, which benefited its adversary, Russia. Hence Washington will not leave any chance to damage the interests of Riyadh and those of its allies.
Qatar's role
But apart from the US and Turkey, there is another nation which is closely looking at these developments. Since the agreement between Athens and Riyadh is based on the World Cup, the role of the sporting event's former host, Qatar, must also be evaluated.
Saudi Arabia's relationship with Qatar is marked by conflict, sanctions and accusations. In fact, in 2017, Riyadh along with its allies severed all diplomatic, economic and political ties with Qatar. Saudi Arabia and its partners, including Egypt, the UAE and Bahrain accused Qatar of supporting terrorism and also imposed an embargo.
Riyadh's decision followed the publication of an article by Qatar's state-run news agency which quoted the emir, Tamim bin Hamad Al Thani, praising Iran and Israel, which are the primary adversaries of Saudi Arabia. However, the Trump administration later normalised ties between Israel and Riyadh.
So, Qatar, which is not only a strategic but also a dangerous country, given the fact that it finances groups like the Muslim Brotherhood and AL Qaeda, is also closely looking at the deal between its rival, Saudi Arabia and Greece. Although Riyadh has lifted the embargo on Qatar and restored ties with it, Qatar will not let go of the fact that Saudi Arabia's accusations and subsequent cutting of ties as well as imposing an embargo on it had drastic repercussions on its economic and diplomatic interests.
Read more: Turkey and Greece: A firepower index comparison of all sorts
So, there is a possibility here that Qatar will try to hurt the interests of Riyadh and that of its allies, including Athens, as part of a wider strategy of revenge. However, maybe it is too early to predict or maybe it is not, we leave that to our viewers.
Therefore, the secret deal between Greece and Saudi Arabia will have long-term ramifications in the contentious and complex pathways of regional conflicts and territorial warfare in the Middle East. With this deal, while Greece has gained another ally, Saudi Arabia has made new enemies. The deal signifies the increased participation and role of Saudi Arabia in the unstable political environment following the outbreak of the war in Ukraine.