Created at the dawn of the 21st century, BRICS represents a unique international association of five emerging global economies: Brazil, Russia, India, China, and South Africa. The shared promise and opportunities of these countries to promote growth and modernization in the global economy led to its creation. Despite many opportunities, BRICS has largely failed to maximize its potential. This underperformance is largely due to the complex trilateral divide between India, China, and Russia.
BRICS: Summary
The creation of BRICS was primarily aimed at leveraging mutual growth and development through cooperative initiatives. It was established in 2006 as BRIC and later welcomed South Africa in 2010 to form BRICS. At present, the share of the BRICS countries is almost 42 percent of the world's population, about 23 percent of the world's GDP, and almost 17 percent of the world's trade.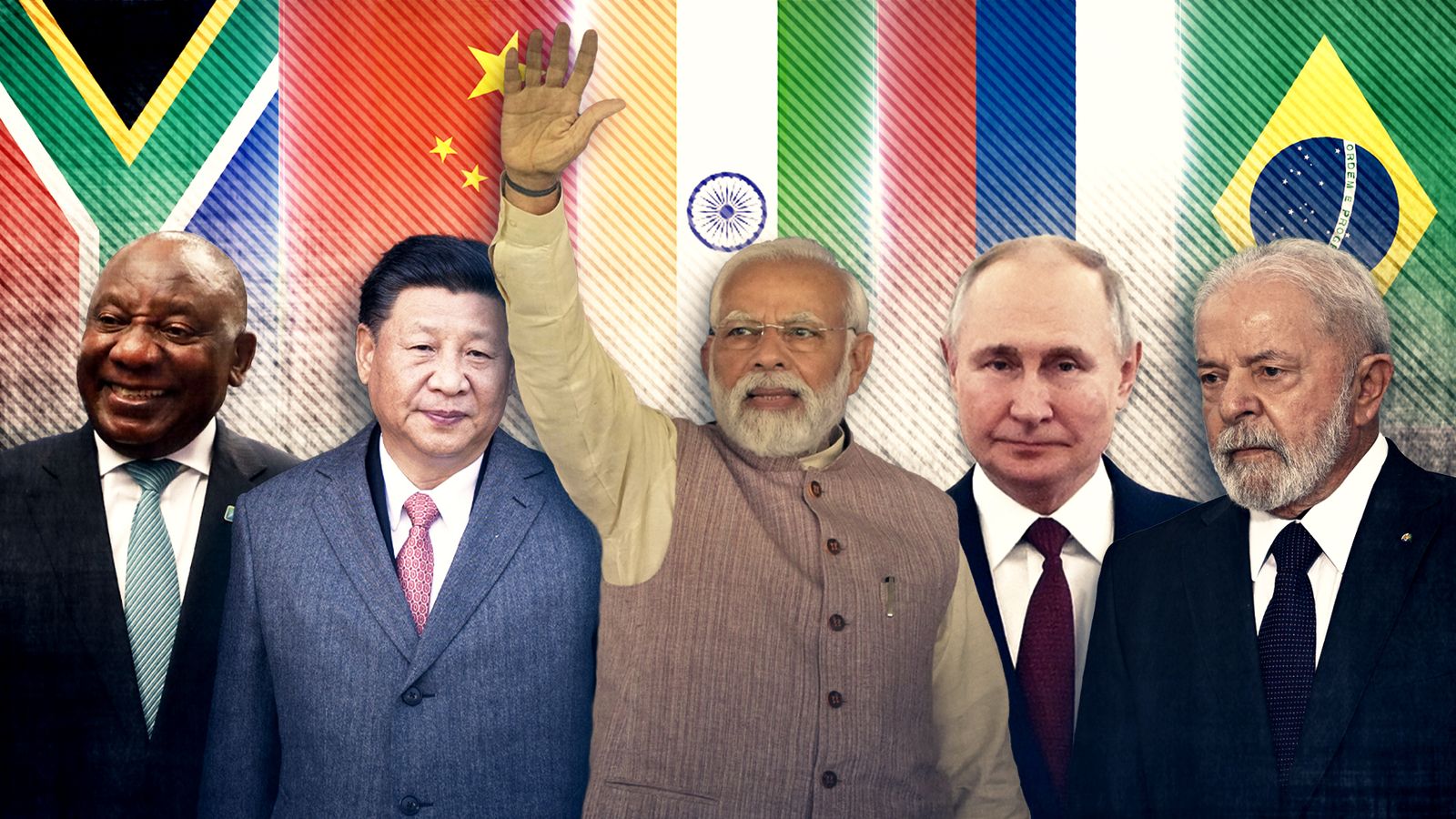 The core mission of BRICS includes reforming global financial institutions, strengthening cooperation in key areas such as trade, finance, technology, and investment, and promoting mutual cultural understanding and cooperation. The alliance also aims to be a counterweight to traditionally Western-oriented international institutions and frameworks.
Unrealized goals
The premise of BRICS is a theoretical promise; However, a number of factors contribute to why an organization has yet to capture its expected potential.
Economic heterogeneity and different interests: The economic composition, phases of economic growth, and national interests of the participating countries differ significantly. For example, China and India are known for their emerging technology sectors, while Russia is still largely resource-driven, and Brazil and South Africa rely heavily on commodity exports. Such economic heterogeneity often fosters diverse and sometimes conflicting national interests that hinder cooperation.
Lack of a Definitive Plan: The BRICS countries do not have a comprehensive and enforceable road map to fulfill their commitments. The lack of a secretariat or formal constitution limits its ability to effectively plan and execute coordinated tactics.
International Geopolitical Climate: The international geopolitical climate also affects the ability of the BRICS countries to act as a united front. The entrenched position of Western countries in the world economy and international institutions strongly opposes the aspiration of the BRICS countries to assume an important role.
Tripartite problem: India, China, and Russia
One of the most important challenges for the BRICS countries is the complex trilateral issue of India, China, and Russia, which makes the alliance more difficult.
China-India Relations: Although China and India are the most populous BRICS nations, relations between them are strained by geopolitical tensions, mainly due to long-standing border disputes, China's strategic alliance with Pakistan, and competitive implications in Asia. These issues are a major obstacle to effective cooperation in the BRICS countries.
Relations of Russia and China: Although Russia and China represent a united position against the West, their cooperation in the BRICS countries is difficult. China's economic activity pushes Russia away and creates a power imbalance. Russia is also concerned about the growth of China's influence in Central Asia, which has traditionally been considered Russia's sphere of influence.
India-Russia Relations: India and Russia have had a strong strategic partnership. However, as India has gradually moved toward the United States in defense procurement and Russia is closer to China and Pakistan, the once-strong bond has been strained. This dynamic affects their BRICS cooperation.
These geopolitical undercurrents significantly hinder the ability of the BRICS countries to act as a unified entity and achieve their visionary goals.
Conclusion
BRICS represents a bold attempt to recalibrate the equations of global economic power. However, due to several factors such as economic heterogeneity, lack of a definitive agenda, international geopolitical climate, and internal division between India, China, and Russia, the alliance does not reach its peak. For the BRICS to become a major player on the global stage, better internal harmony, strategic clarity, and a single-minded commitment to overcome individual differences to achieve common interests are needed. It will be fascinating to watch how these countries navigate their complex relationships as they try to make the BRICS a formidable force in the global economy.