Ah, the Middle East. Western nations have historically had trouble navigating this area. The United States has failed in its efforts to court Iran and advance its strategic interests in the region. Everyone was shocked to learn that France appears to have cracked the secret. Who would have imagined that the land of croissants and berets would triumph where the United States failed? Holy blue!
Macron Turns to Unlikely Allies
Now, here's where things get interesting. France has recently pulled a 180 on its stance toward supporting Ukraine. While the Biden administration has been waving the "Support Ukraine" flag, France has come to the realization that it's like flogging a dead horse. They've gone against Biden's diktats and taken a whole new direction, leaving the US in their dust.
But wait, there's more! As if flipping the script on Ukraine wasn't enough, President Emmanuel Macron has gone ahead and turned to the Middle East for some backup. He's reaching out to foreign allies, including none other than Iran, to rally against providing any further aid to the Russia-Ukraine war. Yes, you heard that right—France and Iran teaming up to give Biden an even bigger headache.
Read More: Away from the Ukrainian cacophony NATO is playing a dangerous game in Lebanon
Solving the JCPOA Crisis 
If you thought the Joint Comprehensive Plan of Action (JCPOA) couldn't get any messier, think again. Remember when Trump pulled out of the deal and Biden came in promising to patch things up? Well, Iran has been playing hard to get, leaving Biden with a constant migraine. He's been trying every maneuver and negotiation tactic in the book, but Iran has been giving him a diplomatic cold shoulder.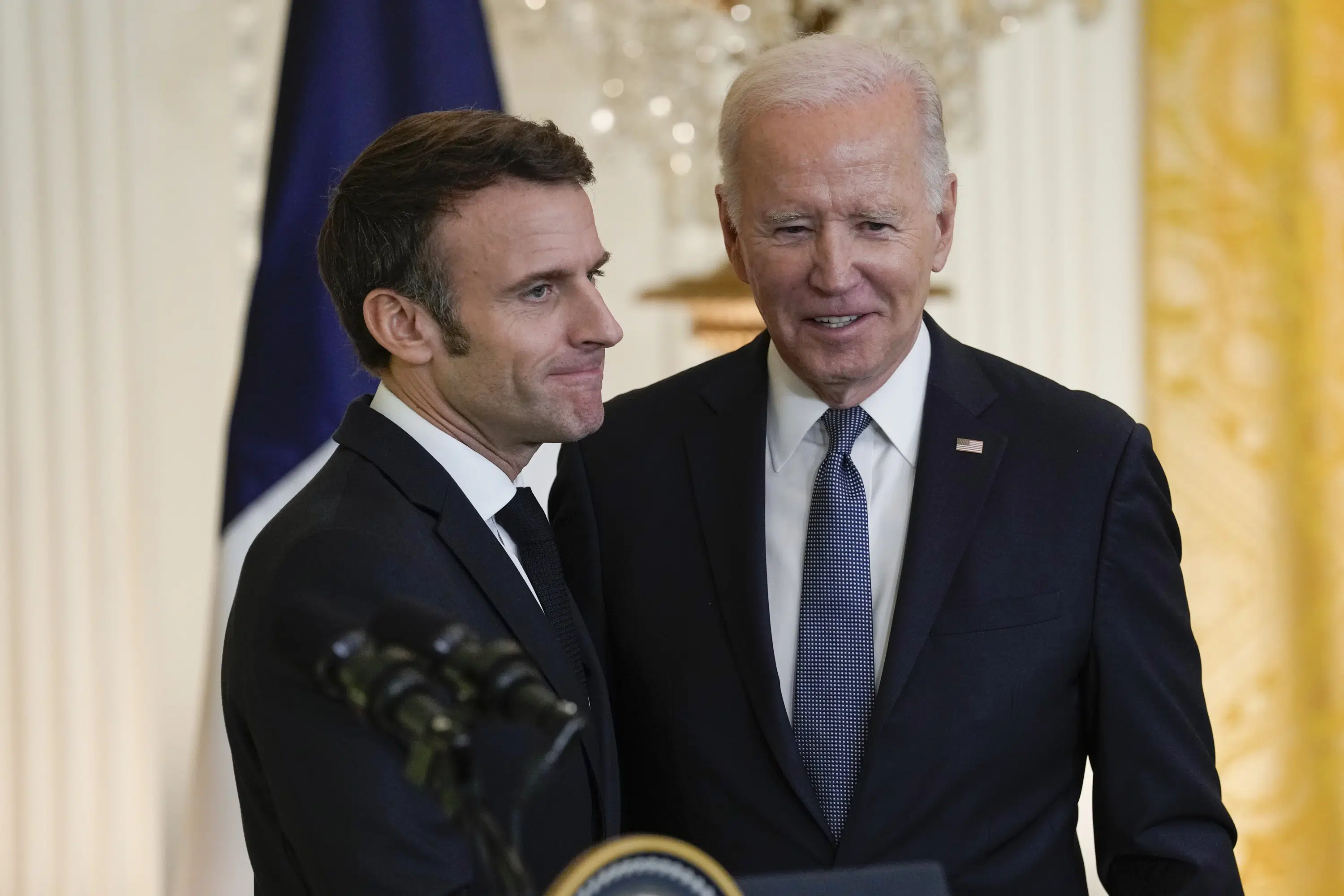 And now, with France cozying up to Iran, Biden must be feeling like he's in a twisted game of international speed dating. Macron and Raissi "discussed how to promote relations, in particular, the ongoing (nuclear) negotiations and regional developments", an Iranian official reported, as quoted by AFP.
Regarding nuclear, Macron "expressed his concern about the current trajectory of Iran's nuclear program. He reiterated the determination of France and its European partners to find a diplomatic solution to this issue", said the Elysée.
Macron also "stressed the importance of Tehran taking concrete and verifiable de-escalation measures, and implementing, fully and without delay, its international obligations as well as the commitments made to the International Atomic Energy Agency" on 4 March.
Finally, Macron and Raïssi discussed the "urgent need to strengthen regional cooperation to meet common challenges."
So, there you have it—a wild roller coaster ride through the French-Iranian collaboration that's giving the Biden administration a migraine of epic proportions.
America's naval forces tried to get close to Iranian waters moreover many oil tankers were seized to threaten Iran. These efforts, however, were unable to break Iran's uncompromising attitude.
As Iran grows stronger and forms better relations with other countries, America finds itself unable to counter Iran's ascent.
Read More: France sends a stern message to the EU and US with a massive business tycoon summit
France's surprising success in the Middle East, their flip on Ukraine, and their unexpected alliance with Iran have left the US scratching their heads and wondering what on earth just happened.
It's a reminder that international diplomacy is a complex dance, and sometimes, the most unpredictable partnerships can emerge. So, buckle up, folks, because, in the world of geopolitics, it's anyone's guess what will happen next. Until next time, this is "Last Week's International Headaches," signing off.
Watch More: