It appears we have a new contender vying for the crown of duplicity: the ever-organized and efficient Germany, a paragon of a welfare state, or so it was believed. Yet, in a rather bizarre and uncharacteristic revelation, Germany stands accused of reneging on its promises. Is this the world-renowned German efficiency? Well, you be the judge.
The promise they didn't live up to
Germany, in all its wisdom, recently committed to bear the cost of medical treatment for wounded Ukrainian soldiers. A noble act, one might say. But let's cut the fluff and get down to the brass tacks. Nearly 750 wounded souls from Ukraine and its neighbors were ferried to Germany under this vow, of a total of 2,250 across the EU and its allies.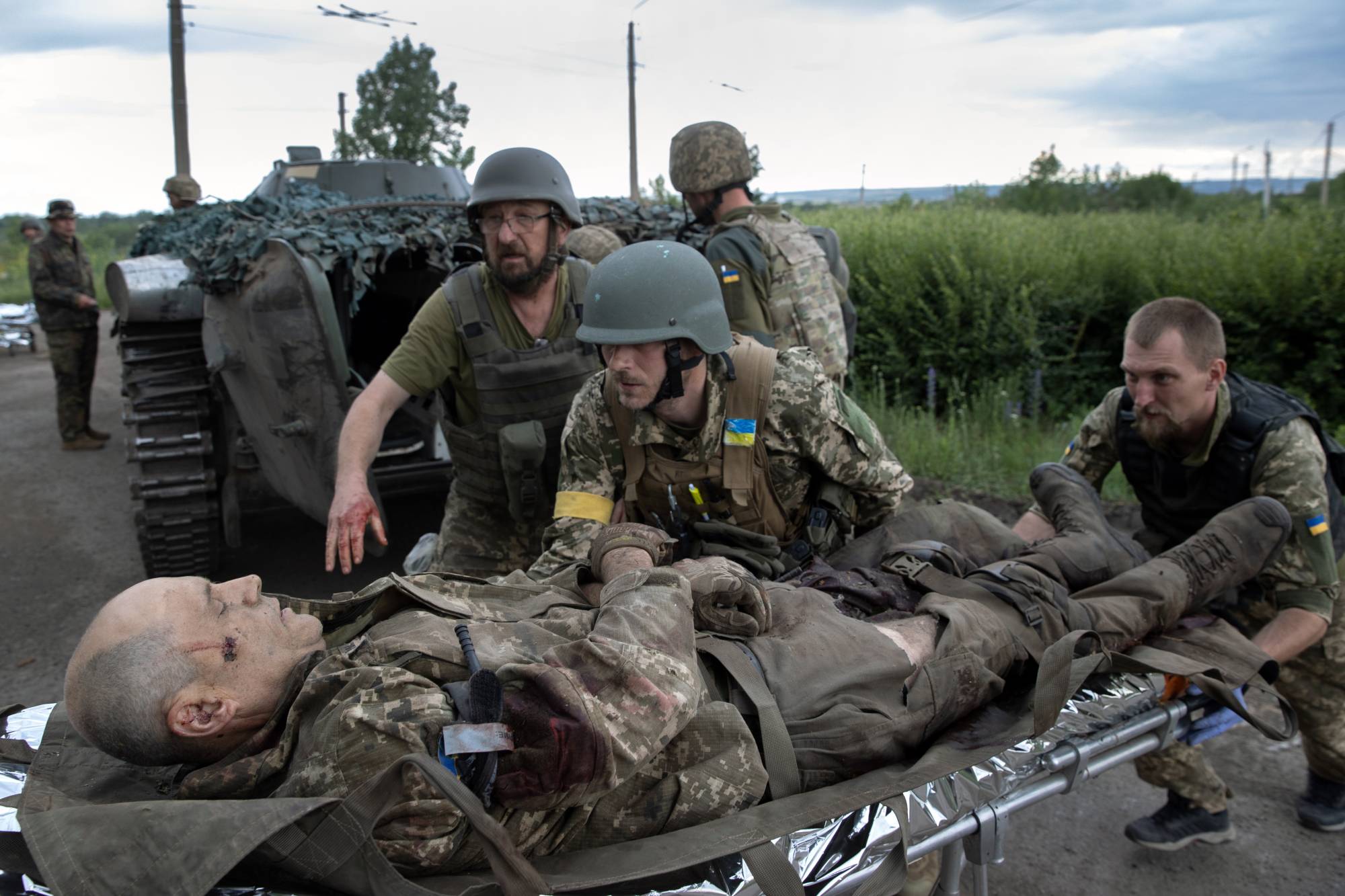 A lofty policy paper from the health ministry promised swift, high-quality medical care without burdening these brave hearts with a single penny. Yet, their promises, much like a house of cards, collapsed under the harsh winds of reality. Either the bill exploded on the soldiers themselves or Private entities, like Berlin's MediCare Hubs Kyiv, are left picking up the tab, marking a poignant symbol of Germany's broken promises.
The German bureaucracy's modus operandi appears to be pulled from the pages of a Kafkaesque nightmare. Soldiers, already reeling from injuries, are forced to await weeks for their right to social benefits to be acknowledged, let alone granted. They arrive in Germany under the gilded promise of free treatment, only to be thrown into a labyrinth of red tape. In this twisted game, their 'fictional certificate' – the key to their entitled benefits – plays hide and seek.
Read More: Germany's Fighter Jet Dilemma Leaves Ukraine in Peril
The sad tragedy
Let's venture into the harrowing case of a Ukrainian soldier, subjected to this bureaucratic circus. He had been promised a prosthesis in four weeks, all costs covered. Yet, he spent three weeks in a Berlin hospital waiting for the machinery of bureaucracy to kick into gear. His life was reduced to a series of waiting games: waiting for social guides, waiting for the fictional certificate, waiting for the final stay permit. In the end, his promise of a free prosthetic leg was buried under an avalanche of paperwork.
This poor soldier, who had arrived in Germany with nothing more than a backpack, found himself scrutinized by local officials, questioning his property ownership and bank balances in Ukraine. Even a claim for medical care through the Ukrainian embassy was suggested, adding another grotesque layer to his ordeal. The soldier was then unceremoniously dumped onto the local job center's lap, leaving him to fight his own battles. His departure, burdened by an unpaid bill for his prosthetic leg, is a stark symbol of Germany's duplicity.
The government, of course, maintains its innocence. They point to a "few individual" cases of denied assistance as anomalies. Yet, the reality paints a harsher picture: a majority of these brave Ukrainian soldiers are routinely denied free treatment. In May, Kyiv Mayor Vitali Klitschko sought assurances for his wounded citizens, only to be placated with empty words from Berlin Mayor Kai Wegner.
Read More: Germany is giving Russian Tanks a Speed Boost in Ukraine
The Blame Game
A nationwide solution? Nowhere in sight. The health ministry and the labor ministry are engaged in a relentless game of hot potato, each passing the responsibility like a ticking time bomb. Germany's role as Ukraine's most vocal supporter now seems a farce, an empty cheer that echoes hollowly in the ears of those who believed in them.
Germany's grandstanding on its promise to aid Ukrainian soldiers and the stark reality of its actions is a sordid tale of duplicity and bureaucracy run amok. It raises a fundamental question about the credibility of promises made on the world stage. Is it just theatrics, a stage show for applause, or are these nations willing to put their money where their mouth is? Germany's recent actions answer that question loud and clear. And the answer is a deafening disappointment.
Watch More: