For many years, Central Europe has experienced minimal Russian influence. Despite its geographical proximity to Russia, the region has managed to maintain its own cultural and political identities. This can be attributed to a variety of factors, including historical ties with Western Europe, a strong sense of national pride, and a desire to preserve independence. 
Central Europe has proudly maintained its cultural and political identities, asserting its independence from Russian influence. However, recent developments suggest a shift in the region's dynamics. 
In a surprising twist, the tides are turning in Central Europe as the common populace is taking an unexpected pro-Russian stance, leaving their anti-Russian government in a state of bewilderment. Austria has emerged as a new stronghold for Putin, while Slovakia is also leaning towards more pro-Russia governance with the potential leadership of Robert Fico.
While neighboring countries Austria and Slovakia have already succumbed to Putin's allure, it is now clear that the anti-Russia sentiment in one more nation has also weakened considerably. The Czech Republic! 
For years, the Czech Republic has long stood as a stronghold against Russian influence, actively resisting any attempts to sway its political landscape. But recently, the country witnessed powerful anti-NATO protests in Prague, triggering alarm bells throughout the region. 
Czech has Russian influence 
The government of the Czech Republic finds itself in a perplexing situation, taken aback by this sudden shift in public sentiment. According to media reports, Czech secret services had warned policymakers about the growing danger of Russian propaganda, which had successfully influenced neighboring Slovakia. However, these warnings seemingly fell on deaf ears, and now the consequences are becoming apparent.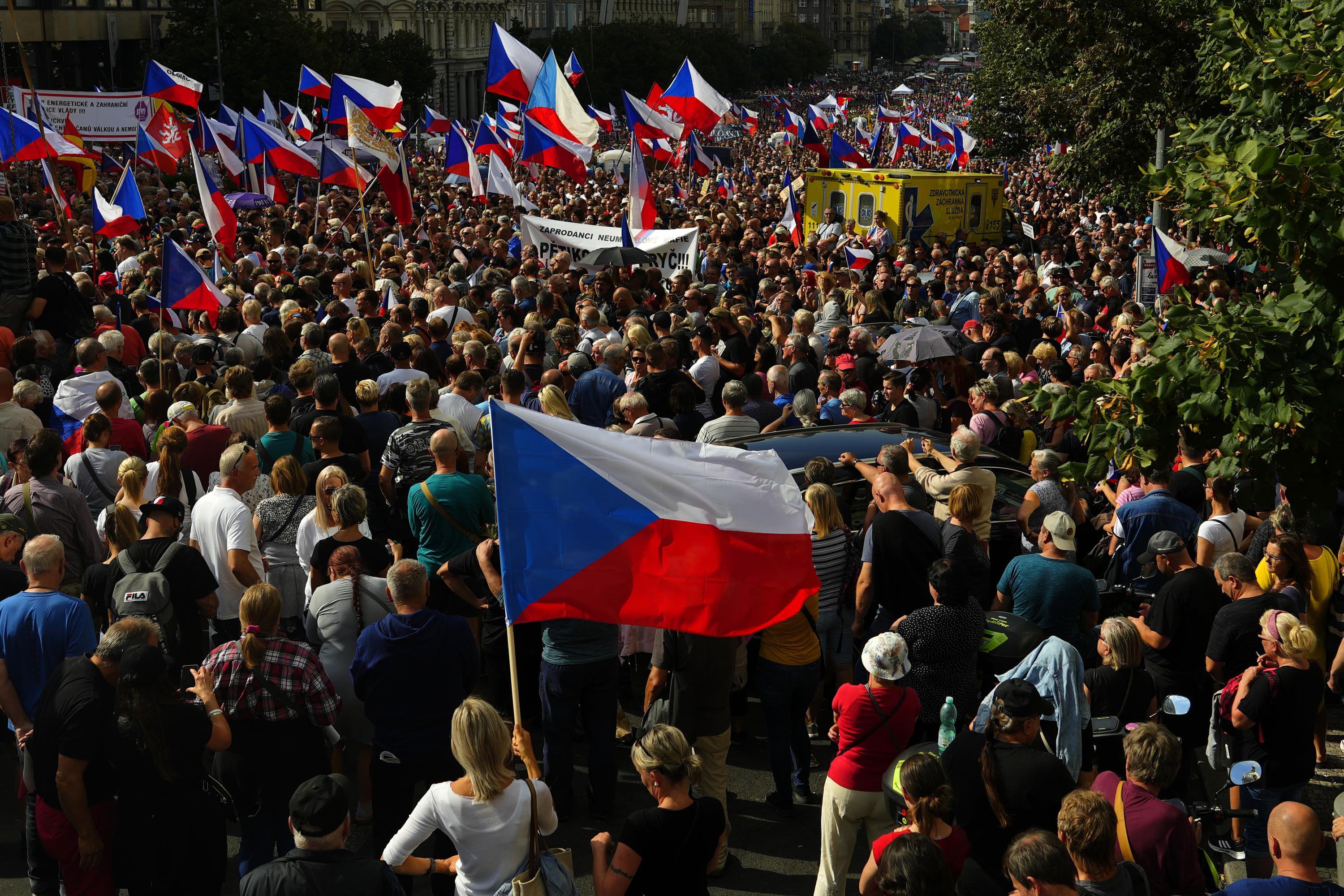 The imminent danger stemmed from the defense agreement between the Czech Republic and the United States, which caught the attention of Russian trolls. The government was aware of the potential implications, yet failed to take decisive action to counteract the growing pro-Russian sentiment. This allowed the sentiment to gain momentum and flourish within the nation.
Read More: Massive protests break out in Prague to take down pro-NATO, anti-Russia Czech government
The Public Endorsement 
Moreover, public statements endorsing Russian aggression in Ukraine have faced legal repercussions within the Czech Republic. The country's courts have convicted individuals for endorsing Russia's actions, making it clear that such sentiments will not be tolerated. However, despite these measures, support for Russia continues to rise, while opposition towards Ukraine has gained traction.
The recent murder in the Czech Republic, allegedly committed by an individual of Ukrainian nationality, has further fueled tensions. Anger has spilled into the streets, causing strain between the Ukrainian and Romani communities, while nationalists eagerly exploit the tragedy to advance their agendas.
As a result, the sentiment for Ukraine is rapidly declining, while support for Putin and Russia is on the rise. The once impervious fortress of Central Europe now finds itself vulnerable to Russian influence, leaving Czech authorities and President Petr Pavel perplexed, wondering how they reached this point.
Read More: Czechmate! Another EU nation gives a reality check to Zelensky
This unexpected shift towards a pro-Russian stance in a Central European country surprised Czech President Petr Pavel. The Czech Republic, once known for its staunch opposition to Russian influence, is now experiencing a decline in anti-Russia sentiment, leaving its authorities perplexed and looking for answers in a rapidly changing political landscape. What comes next? Will Western Europe also protest Western actions? It could be because no one knows what Putin's next move will be. 
Watch More: