It was all triggered by Ukraine's cry for help to Hungary, begging them to establish contact with prisoners of war who reportedly moved from Russia in secret.
Last week, 11 Prisoners of War were freed from Russia. However, rather than returning to Ukraine, these POWs were transferred to Hungary, without any prior notice to Ukraine.
Isn't this a twist that would make even the craftiest spy envious?
Ukrainian diplomats have been banging on Hungary's door, desperately seeking answers, but all their efforts have been in vain. Oleg Nikolenko, Ukraine's fiery foreign ministry spokesperson, took to Facebook to vent his frustration, stating that Hungary's claims of freedom for the prisoners are nothing but a smokescreen.
Not to be left out of the drama, the European Union has also jumped into the fray, raising concerns over Hungary's involvement. Peter Stano, the European Commission's no-nonsense foreign policy spokesperson, called on Hungary to come clean about its role in the release of Ukrainian prisoners of war. As per Brussels, the pressure is mounting, and Hungary must face the music.
But, hold on tight, because the plot thickens even further. Ukraine suspects that there's more to this tale than meets the eye. Rumors are swirling that Hungary's political interests are the driving force behind the secret transfer of prisoners.
It's a cunning move to portray himself as the heroic defender of Hungarians, both at home and abroad, Orban is potentially playing this game.
Ukraine lambasts Hungary
Ukrainian Foreign Minister Dymitro Kuleba has boldly claimed that Hungarian Prime Minister Viktor Orban's actions are driven by self-interest. Despite Russia's aggression towards Ukraine, Orban has been playing nice with Moscow, maintaining strong political and economic ties. Is it a case of friendship over principles, or is there something more sinister at play?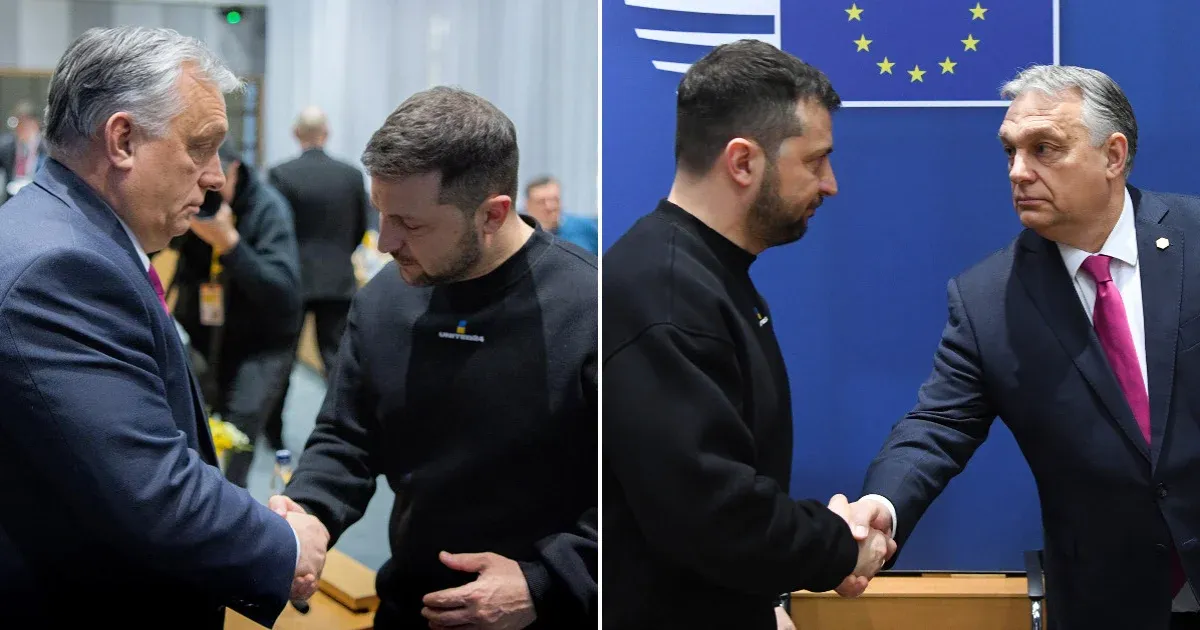 For the unaware, Hungarian PM Viktor Orban has always been a controversial figure, known for his cozy relationship with Russia. Critics argue that his friendship with Moscow undermines the unity of the European Union and plays into the hands of an increasingly assertive Kremlin.
Hungary's support for Russian interests, including opposing EU sanctions post-Crimea annexation, has raised eyebrows worldwide.
Read More: "Hungary First, NATO Last" Hungary denies budging on NATO's sanction ultimatum
Greater Hungary
But here's the juicy part—Hungary is probably craving a piece of Ukraine. Seeking to take a bite out of the southwestern part of Ukraine, i.e. the Zakarpattia oblast, reminiscent of a map depicting a grandiose "Greater Hungary." Orban's lapel decoration with that very map sends a clear message: Hungary wants its territory back, and it won't take no for an answer.
Hungary has long voiced concerns about the rights of ethnic Hungarians living in Ukraine, particularly those in border regions. While they claim to advocate for improved minority rights, skeptics argue that their real agenda is territorial expansion. Will Ukraine be devoured by Hungary's insatiable appetite, or will it stand strong, defending its sovereignty and the rights of all its citizens?
Read More: After Hungary's knockout punch, Brussels Now Gets a Taste of Hellenic Strength
And so, Ukraine is up in stress that oh god, even Hungary is eyeing to take its territory back in the name of Hungarian identity. This high-stakes tug of war has captivated Western attention. It's a thrilling tale of politics, prisoners, and territorial ambitions
The Ukraine-Hungary clash promises a rollercoaster ride you won't want to miss. Orban surely knows how to tense Zelensky with sneaky tactics.
Watch More: