France was once known as the land of croissants and fine wine. Now, chaos reigns supreme. Paris, a city known for its art, culture, and je ne sais quoi, finds itself in the clutches of violence. What a fall. Now, is there any solution to the crisis? Actually, yes but it is kind of harsh by Western standards.
Today, the scenes playing out on the streets of Paris resemble a dystopian nightmare. People running amok, setting vehicles ablaze, and engaging in heated clashes with the authorities. It is a sight both horrifying and surreal.
French President Emmanuel Macron, faced with this turmoil, called for an emergency meeting with his ministers. The situation demanded his attention, as the flames of unrest threatened to engulf not only France but also other parts of Western Europe. The fumes of these flames are spreading, and it is becoming increasingly clear that this was no ordinary crisis. It appears to be a well-orchestrated crisis.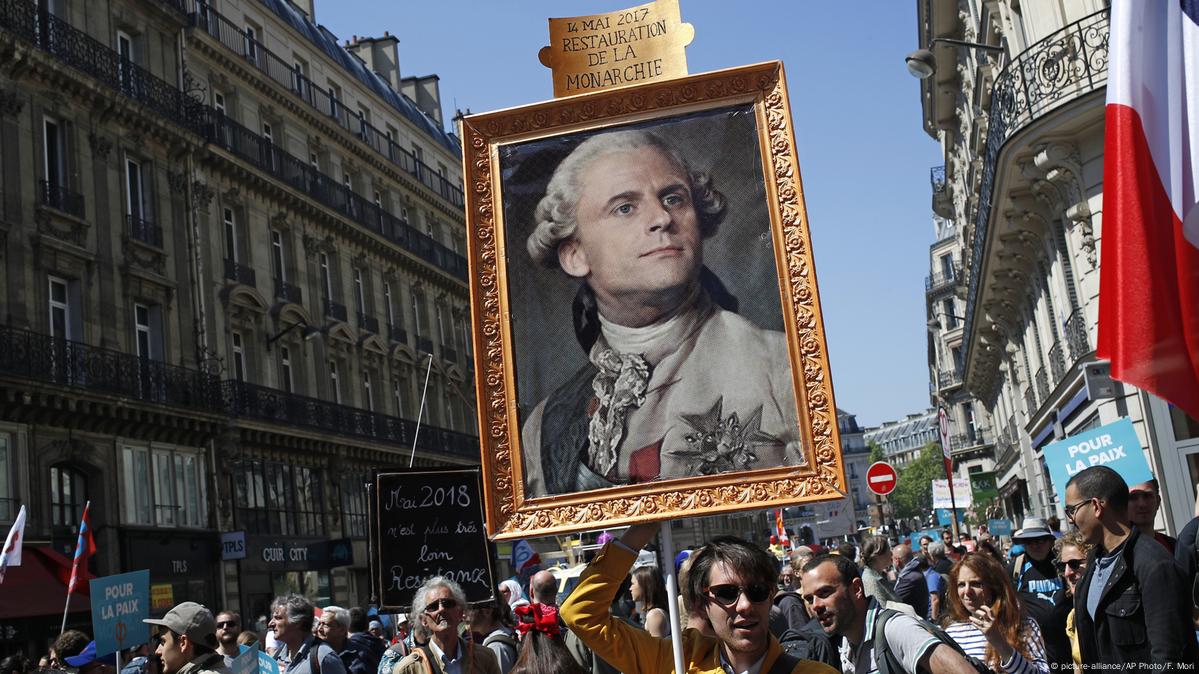 Reports began to emerge, revealing a hidden truth behind the chaos. Amidst the blame game and finger-pointing, a few voices stood out, echoing a warning that went unheard. 
An old video featuring Islamic cleric Mohammad Tawhidi, also known as the 'Imam of peace,' has gone viral. In it, he cautioned against the unchecked import of migrants into the country. Tawhidi even claimed that whatever Europe is importing is very notorious and rejected crowd. 
His words seemed an abuse to the EU at that time, now it appears prophetic as the crisis unfolds before their own eyes.
While the Macron Administration faces the wrath of global criticism, the real cause of this chaos remains hidden in plain sight: Muslim migrants. It is no secret that a large majority of migrants in the EU are Muslims. 
The Known, yet unknown 
Daily news reports showcase a disturbing trend of Muslim criminals being arrested or imprisoned for heinous crimes. The reality is stark—the situation had spiraled out of control, and Europe finds itself perched on a powder keg, waiting for the inevitable explosion.
So, what could be the solution to this crisis? Could it be stopped? Could this mess be eradicated? Sadly, the answer was no. Europe didn't need another Hitler, but it does need a firm and decisive approach to tackle the drama unfolding within its borders.
Read More: Only in Canada! Terror conspirators get authorized by Trudeau to School on 'Islamophobia'
Re-Calibrate the EU 
The time has come to strip these criminals of the free hand they had been granted. Europe needs to recalibrate its administrative powers and bring order back into the chaos. It is evident that the EU lacked the will to address these miscreants effectively. 
Also, there is a glaring absence of an intelligence unit or dedicated wing to monitor the activities of Islamist students and scholars. Prominent faces within the migrant communities regularly met with influential Islamic scholars, yet there was no keen eye watching over these interactions.
Today, the teachings imparted to these individuals remain a mystery. 
Oh also, Europe needs to regain control and establish a robust confiscation mechanism to reclaim lost assets. Across the globe, countries like India have implemented measures where the houses of miscreants are demolished or seized for auction. It was a strategy that yielded positive results, significantly reducing riots and unrest.
At last, the EU also needs a robust expedition mechanism—a swift and efficient process to identify and remove individuals with a criminal past or charges against them. Failure to do so would only perpetuate the cycle of hatred and division in society.
These measures might seem drastic, but they are the only path to salvation. Europe stands at a crossroads, and the choice needs to be clear—either adopt a strong stance or face a dramatic Islamization that would consume the continent. The jihad has intensified, and the time for complacency is long gone.
Read More: Meloni bans public prayers by Muslims
As the flames of unrest continue to ravage the streets of Western Europe, a glimmer of hope remains. If the continent musters the courage to take bold action, it could break free from the clutches of Islamist terror. The choice was theirs to make—a choice between chaos or reclaiming the Europe they once knew.
In this battle against extremism, Europe has to ask itself, "Are you ready to stand up and fight? Or will you let the flames devour you?" The answer would determine their future, for better or for worse.
Watch More: