Look how they have massacred France. Broken streets of Marseille and cars burned to the core. Looters and agitators spreading havoc in shops and at last, Fear gripping French nationals as they cast blame on the Macron administration. 
France experienced a series of riots that shook its cities to the core. The catalyst for this turmoil was the tragic shooting of Nahel Merzouk, a 17-year-old boy who met an untimely end at the hands of a police officer. 
What ensued was an outpouring of grievances from the marginalized suburbs, where many people of immigrant origins reside, feeling trapped and discriminated against.
Mr. Merzouk, a French citizen with Algerian and Moroccan heritage, lived in the working-class area of Nanterre, Paris. According to a prosecutor, he was driving in a bus lane and, when officers attempted to stop him, he defiantly ran a red light in a desperate bid to escape. 
As fate would have it, he became ensnared in traffic, and officers approached his car. Regrettably, due to severe misconduct, Nahel was shot dead.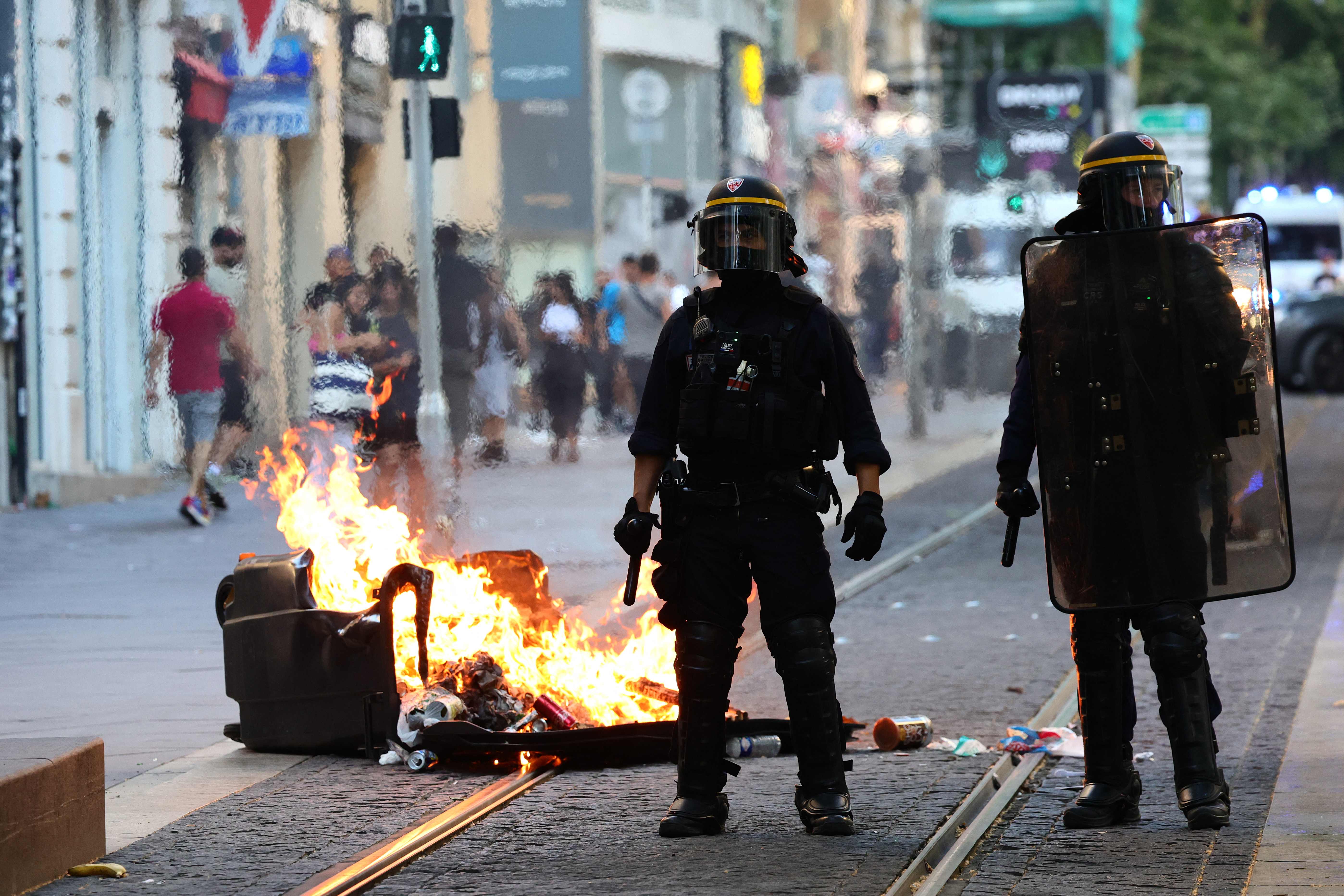 This tragic incident unleashed a storm of unrest within the Muslim communities of France, sparking violent protests that spread like wildfire to over a dozen cities. Cars were set ablaze, buildings were torched, and police stations were vandalized amidst a cacophony of fireworks lighting up the night sky. 
Thousands of arrests were made, and hundreds of police officers suffered injuries. The country found itself on the brink of chaos, leading many to question the motives behind these protests as videos of deliberate looting surfaced on social media. With pro-Muslim slogans echoing through the streets, fear began to grip the hearts of ordinary citizens.
Where it All Started 
The irony of the situation is unmistakable: the chaos that now engulfs France is a direct consequence of their own actions. The very miscreants wreaking havoc are the same migrants who were welcomed with open arms. It is a classic case of reaping what you sow.
Cast your mind back to the year 2015, when the heart-wrenching Syria crisis unfolded, leaving a trail of despair in its wake. In response, a symphony of compassion resonated across Europe as the continent opened its doors to provide solace and refuge to those seeking safety.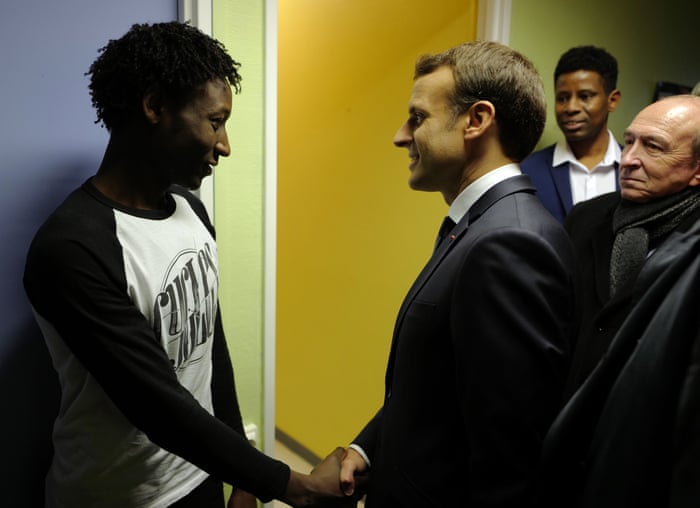 France, at the forefront of this movement along with Germany, welcomed migrants with open arms, transforming its vibrant streets into a mosaic of cultures, colors, and languages. The nation became a testament to resilience, hope, and the enduring spirit of welcome.
Not only did France embrace this humanitarian call, but many other European nations joined the chorus. 
Fast forward to today, and almost seven million people, or 10.3% of France's population, are immigrants, hailing from the Middle East, Northern Africa, and the Sahel. However, the very migrants who found solace in these nations are now using their migrant status to spread chaos. 
President Macron finds himself in a predicament, unsure of how to handle the situation without risking dire consequences. Even the slightest mishandling could unleash a torrent of fury upon the French leader.
Read More: Europe is dumping its migrants in Africa in exchange of Money
End of Liberalism as we know it 
Nevertheless, these recent events have sparked a collective awakening among the people. Europe has finally entered a transformational era. They are beginning to shed their liberal disguises and openly embrace conservatism and anti-migration sentiments.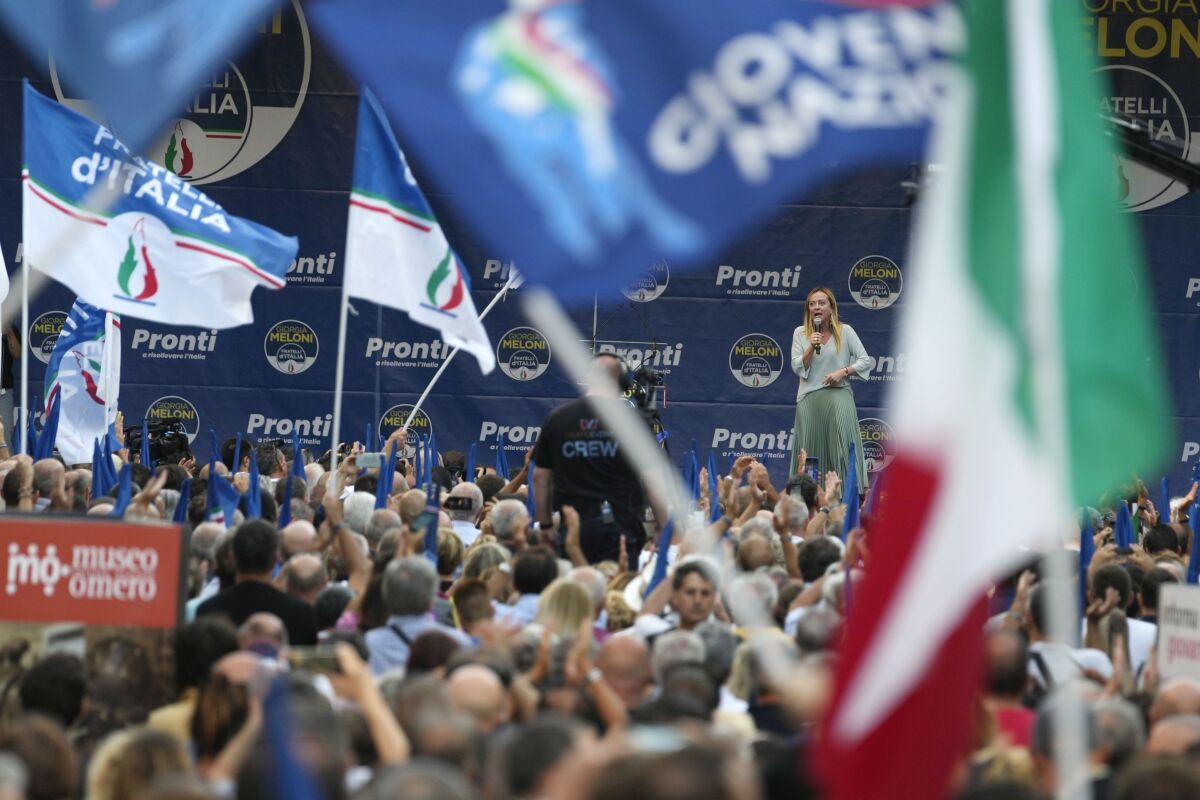 Italy, once the epitome of liberal governments, has turned to an anti-EU, anti-migrant leader in Giorgia Meloni, desperate to extricate themselves from the mess they find themselves in. 
Sweden, too, has seen the rise of conservative leaders like Jimmie Åkesson ascending to power. Even Germany, the epicenter of the initial turmoil, is embracing new alternatives that advocate an anti-migration stance.
Read More: 8 hundred thousand Sudan Migrants are about to Invade Europe
Europe is undergoing a seismic shift, as the battle to preserve European identities takes center stage. The times are changing, and people have realized that the elephant in the room is their own doing. With the power of their vote, they are heralding a new direction, one that will undoubtedly rewrite the next 30 years of Europe.
As the sun sets on these three fateful days in France, the echoes of protests and the scent of chaos linger in the air. The stage is set, and Europe is poised for a transformation. The liberal disguise is breathing its last in Europe. What Merkel started will eventually led to a birth of a new Europe.
Watch More: