Oh, the sweet sound of confession! The Biden administration has finally let the cat out of the bag and admitted that the situation in Ukraine is, well, pretty damning. It seems like they accidentally let slip what many of us suspected all along – they might have backed the wrong horse!
Everyone knew from the very beginning who was pulling the strings in the Russo-Ukraine clashes. It's like watching a magician perform an illusion, except in this case, the illusion was thinking that Ukraine had a fighting chance.
Almost 1.5 years into this "war," what do we have? A resounding stalemate! It seems that the Americans are finally realizing that their hopes for a quick victory have been dashed. But hey, at least they're thinking about it now, right?
The Confession
Hold onto your seats, folks, because the comedy show is just getting started! Matt Miller, the spokesperson for the US State Department, took the stage and delivered not one, but TWO Freudian slips. Talk about a double whammy! It's almost as if his subconscious was begging for the truth to come out.
Oh, the power of words! State Department spokesman Matthew Miller, in a moment of sheer brilliance, declared that the current conflict has been a "strategic failure" for Ukraine. 
Wait, what? Oh, never mind, he meant Russia! After a few attempts and some reporter intervention, he finally managed to circle back to the "officially approved message." We can't make this stuff up!
The USA has spoken, or rather confessed (indirectly), that supporting Ukraine in this debacle was a terrible idea. It's like someone finally admitting that they regret going for that third slice of pizza. We feel your pain, America!
Read More: Trump's instant solution to Ukraine war rains on Zelensky like acid
Blame the West 
Let's take a moment to appreciate the brilliant minds behind setting time frames. Apparently, General Mark Milley thought Russian troops should have taken Kyiv within three days back in 2022. The Kremlin must have missed that memo, but hey, at least it gave us a good laugh and a handful of unnamed US intelligence officials to quote in Western media.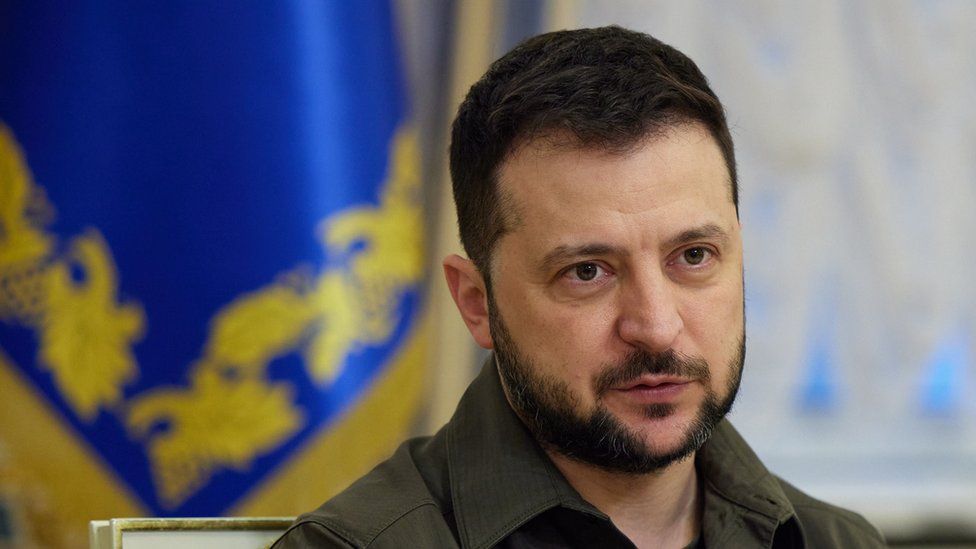 History is indeed a gift that keeps on giving! We can't help but be reminded of the grand offensives that ended in colossal failure. From backing Pakistan's invasion of India in 1965 to the disastrous attempt to subjugate Vietnam, it's clear that the US has had its fair share of "oops" moments. Ukraine, we're looking at you next!
Not to mention, Ukraine is finding it hard to carry on the counter-offensive in Ukraine. And so, Ukrainian leadership blamed their Western sponsors for the failure of their grand summer offensive.
It's like blaming your personal trainer for not delivering the six-pack abs you dreamed of while you binge on ice cream every night. Sorry, Ukraine, but maybe it's time for a reality check.
Read More: Ukraine's Defence Minister Ruins Zelensky's PR Campaign with a Mic-Drop
From confessions to blunders and strategic failures, international affairs has never been so entertaining. Remember, sometimes even the most serious-faced diplomats can't help but say the truth. Mr. Miller said nothing wrong. The US in Ukraine has indeed failed to stop Russia. No matter how hard the Western media attempts to cover it up, the truth is out now.
Watch More: