As Kyiv's grim reality unfolds, the truth behind the counteroffensive emerges. Ukraine's Defense Minister delivers a brutal reality check, exposing the true state of the country's counteroffensive and leaving President Zelensky's PR campaign in tatters.
Since quite some time, it has been known that Ukraine's chances of surviving a full-scale Russian invasion were not particularly good. The fragility of Ukraine becomes more and more obvious as the Russian bear unleashes its power on it. President Zelensky, ever the optimist, is determined to keep up a front of toughness and resiliency. Unfortunately for him, Alexey Reznikov, his own defence minister, had different ideas and single-handedly destroyed Zelensky's public relations effort with a mic-drop moment.
Since the start of the Ukrainian counteroffensive, Zelensky has loudly bragged about his nation's capacity to defeat Russian forces there. However, it appears that the reality is very different. 
In a surprising change of events, Reznikov has acknowledged that the anticipated outcomes of the counteroffensive have been "overestimated." He blatantly asserted that the offensive by Ukraine should be viewed more as a "preparatory operation" than as a decisive conflict. 
Reznikov gave an interview to Fox News which was published on Sunday, in which he insisted Kiev had never planned the offensive to be a "blitzkrieg." The minister admitted that the Russians had erected "very strong defensive lines" all along the frontline.
"It's some kind of preparatory operation, shape operation certainly. And we understand that they use very strong defense lines, especially minefields," Reznikov said, adding that the "expectation was overestimated" for the Ukrainian "counteroffensive plan."
Ouch! Zelensky didn't want to hear a statement like that.
Read More: Mutiny unfolds Ukraine as Military Rebels against Volodymyr Zelensky
Reznikov recently dropped yet another bombshell: He made the startling admission that "Ukraine is ready for negotiations and a peace agreement." This announcement dealt Zelensky's lofty aspirations a fatal blow.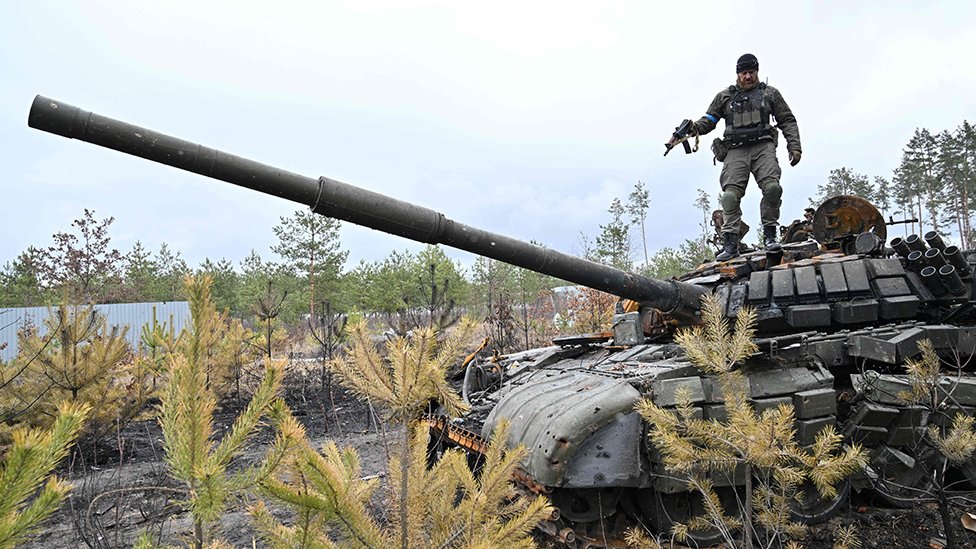 There have been revelations that Russian forces had easily destroyed Ukrainian tanks, including famed German Leopard A-6 models and sophisticated French-supplied AMX-10s. The destruction of important military equipment, such the Hensoldt TRML-4D AESA radar, has strengthened Russian control of the airspace.
Moreover, the number of Ukrainian military deaths has increased dramatically, from a small cluster to a startling 500 every day. Ukrainian graves serve as a sombre and painful reminder of the increasing violence. Authorities have been obliged to exhume earlier graves in order to create space for the growing number of soldiers who have died due to the sheer gravity of the situation. Ukrainian forces are getting mercilessly butchered and pushed into the gaping mouth of doom by Western pressure.
Zelensky finds himself in a precarious situation as he battles Russia "valiantly" only to receive a sobering reality check from his own defence minister. The world watches as Zelensky's illusions shatter one by one. Perhaps, it's time for him to face the truth and accept defeat.
Watch More: