This is a messy world and, there are often moments that leave us scratching our heads in disbelief. One such head-scratcher is the inadvertent boost that Western businesses have given to Russia's formidable war machine. Yes, you heard that right. While Biden was tirelessly working out crafting new sanctions on Russia, appears his own friends are ditching him for rubles. 
Russia's war machine is a formidable force, comprising ground forces, air forces, navy, missile systems, and strategic nuclear weapons. It is a modernized and well-equipped military that has played a significant role in the ongoing conflict in Ukraine. Tanks, fighter jets, submarines, and ballistic missiles are just some of the tools in Russia's arsenal.
But maintaining and expanding this war machine requires a staggering amount of money. And guess who has inadvertently been bankrolling it?
 None other than Western businesses that once operated in Russia. Despite over a thousand companies curtailing their operations in response to Putin's aggression, some have remained, providing a financial lifeline to Russia's military endeavors.
The Billion-Dollar Boost 
According to a recent study conducted by B4Ukraine and the Kyiv School of Economics (KSE), American firms have emerged as the largest tax contributors to Russia. In 2022 alone, US companies paid a whopping $712 million in taxes to the Russian budget. Let that sink in for a moment. 
While governments impose sanctions and diplomats engage in high-stakes negotiations, Western companies are unknowingly filling Russia's coffers.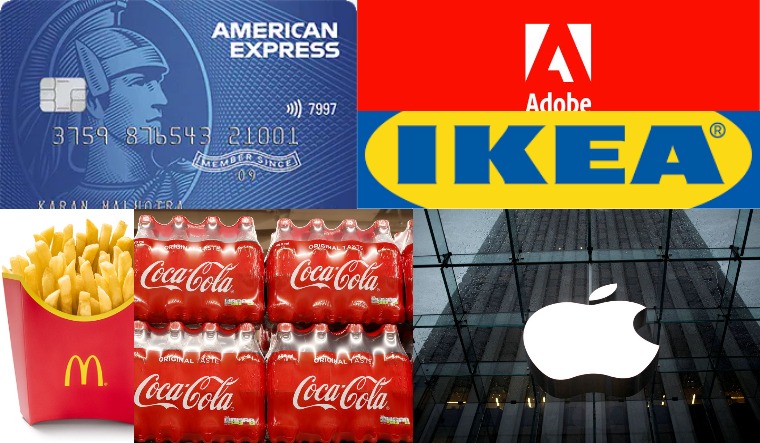 The study further reveals that 44% of US firms that were present in Russia at the start of Moscow's military operation in Ukraine continue to operate there. This shocking revelation puts into question the effectiveness of international efforts to isolate Russia economically. If Western businesses are still finding a way to thrive in Russia, are the sanctions truly hitting their mark?
Read More: Russian court freezes Volkswagen assets: Germany's Volkswagen loses big against Russia
EU's Assistance
It's not just American companies that are contributing to Russia's war chest. German companies come in second place, having paid $402 million in taxes, followed by Swiss, Japanese, and British firms. 
The largest taxpayers in Russia are predominantly from the G7 and the EU, with 16 of the top 20 contributors hailing from these regions.
In 2022, foreign corporations, including those that had previously left Russia, raked in over $213.9 billion in revenue through their Russian operations, pocketing $14.1 billion in profits. This staggering influx of money has translated into a bolstered war machine for Russia, all thanks to unwitting contributors.
It is both surprising and disheartening to witness Western businesses inadvertently assisting Russia's war efforts. While their bottom line may take precedence, the consequences of their actions extend far beyond profit margins. 
Read More: Did Russia turn into a $15 trillion economy overnight?
Beyond a shadow of a doubt, in the dramatic theater of geopolitics, the script has taken an unexpected turn. The unwitting actors, Western businesses, who were supposed to be on Biden's side are actually standing with Russia.
The Biden administration's strategy of imposing sanctions to curb Russia's military ambitions has backfired spectacularly. Instead of dismantling the war machine, it inadvertently fueled an extra $700 million into its coffers themselves.
Watch More: