From hidden history to financial warfare, Poland and Ukraine are embroiled in a surprising tug-of-war over World War II reparations. While Poland demands accountability, Ukraine finds itself caught between a rock and a hard place.
The echoes of World War II still resonate in the villages of Poland, where the scars of atrocities inflicted by Germany and Ukraine remain. Poland thinks it's time to hold these nations responsible for their deeds.
According to recent reports, Poland is covertly preparing a reparations dispute with Ukraine to claim compensation for the mass murder of Poles by Ukrainian nationalists during the conflict.
Poland's Appeal to Ukraine
Poland specifically focuses on the wartime atrocities in Volhynia and Eastern Galicia, highlighting the Ukrainian Insurgent Army (UPA) and the Organization of Ukrainian Nationalists (OUN) as the main perpetrators of these acts, which Poland considers genocide.
A resolution passed by the lower house of Parliament in Warsaw has said, accountability for the mass killings of Poles by Ukrainian nationalists during World War II is essential for reconciliation between the two nations.
"In the attacks by OUN and UPA units, supported by part of the local Ukrainian community, over 100,000 Poles were murdered, often in a very brutal way," the Polish MPs said. "Several hundred thousand people fled… fearing the same fate."
Read More: A Germany-Poland Cold War is going on since the last one year and no one barely notices
The Hidden Message!
The OUN allied with Nazi German invaders in the hope of creating a Ukrainian nation-state, and slaughtered groups that they deemed to be obstructing their cause.
"Polish-Ukrainian reconciliation, which was built over years by representatives of both nations, must also include recognition of guilt and commemoration of the victims," the lawmakers stressed.
Poland is now on a spree of closing the painful chapters of history and after Germany, now Ukraine has come into the crosshairs.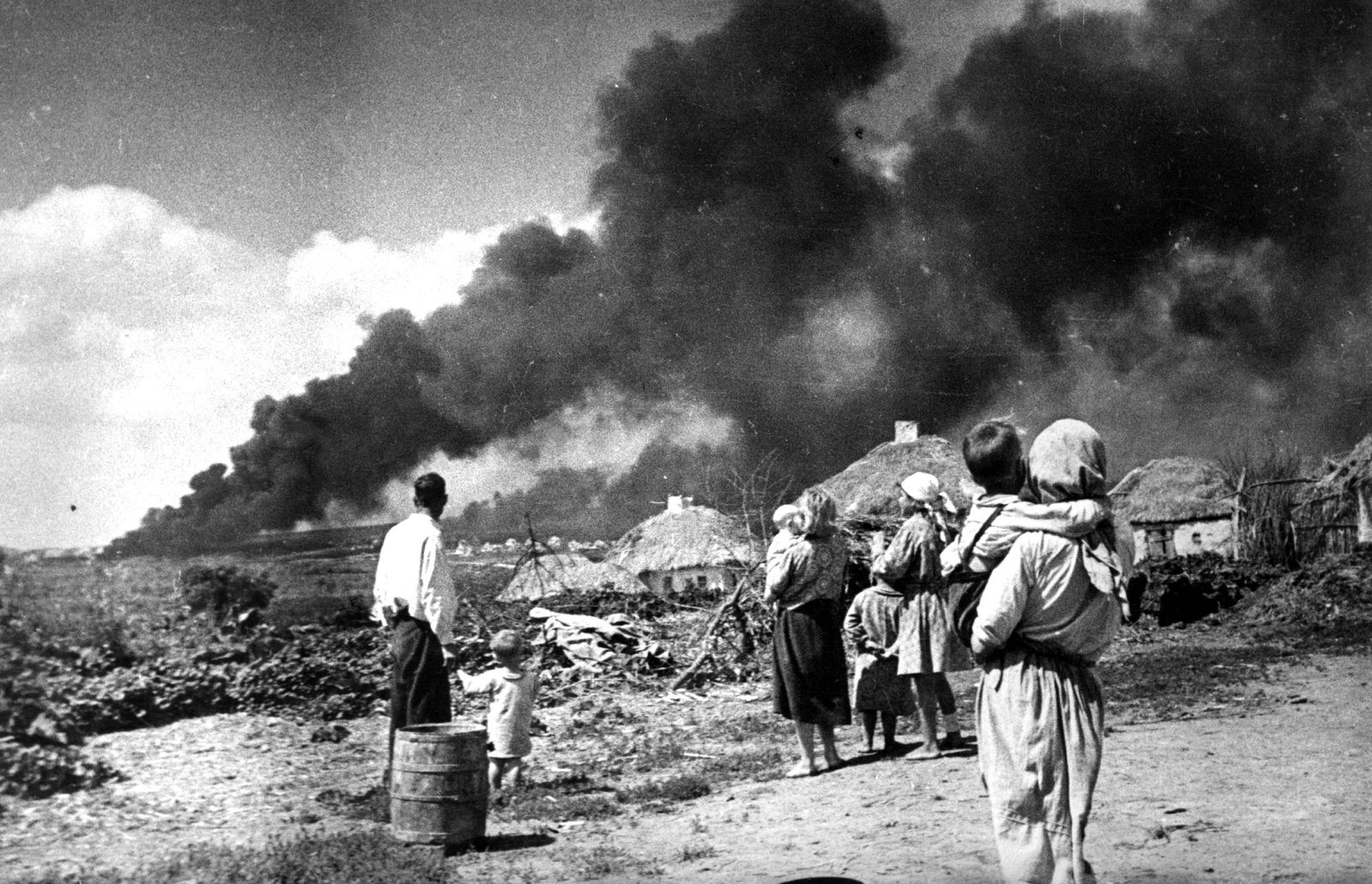 A few months back, Warsaw demanded reparations from Berlin. Polish Foreign Minister Zbigniew Rau signed a diplomatic note back then describing Warsaw's demands for reparations from Germany for World War II.
"[The note] expressed the position of the Polish minister of foreign affairs that the parties should take immediate steps to permanently and effectively… settle the issue of the consequences of German aggression and occupation," Rau said at a news conference in Warsaw.
Rau called for a "final" and "durable" settlement between Warsaw and Berlin on the issue of the German occupation of Poland between 1939 and 1945.
Poland's ruling nationalist Law and Justice (PiS) party estimated that Berlin owed Poland 6.2 trillion zlotys ($1.26 trillion, €1.29 trillion). Though Germany considers the matter closed.
Polish officials are now hoping for gestures of accountability from Ukraine around the 80th anniversary of the disaster. The question remains, though, whether Ukraine can afford to pay these reparations.
Read More: Zelensky says yes to Polish Invasion of Ukraine!
Ironically, Ukraine is trying to preserve stability within its borders as it faces its own problems. The resolution serves as a stark reminder that historical wounds cannot be easily ignored. It will be crucial to observe how both nations navigate the complexities of their shared history.
With Poland's reparation demands from Germany and now Ukraine, it seems they're collecting historical debts like a relentless debt collector. Who's next? Watch out, history, you owe!
Watch More: