Amidst the Ukraine war saga, a side storm is brewing in Europe. The tussle of Berlin and Warsaw. Germany and Poland have always had a tumultuous history, characterized by conflicts, tensions, and territorial disputes. 
Despite efforts at reconciliation, their relationship remains strained, with deep-rooted grievances and differing political agendas. However, the past year has witnessed a significant escalation in their silent battle, which has largely gone unnoticed.
The Berlin-Warsaw rivalry has reached a new level, causing unease in Brussels. The latest flashpoint centers around Ukrainian tanks, with Germany and Poland locked in a heated dispute over repair payments. 
The Blame Game returns 
According to a report by Der Spiegel, Berlin, and Warsaw have failed to find common ground, leaving Ukraine without a crucial maintenance hub for its tanks.
The project, initially announced by German Defense Minister Boris Pistorius, has suffered delays and setbacks. A proposed tank-repair center in Poland was scheduled to be established by the end of May, but progress has been slow. The first draft contract agreement has not been signed, as controversies continue to plague the negotiations.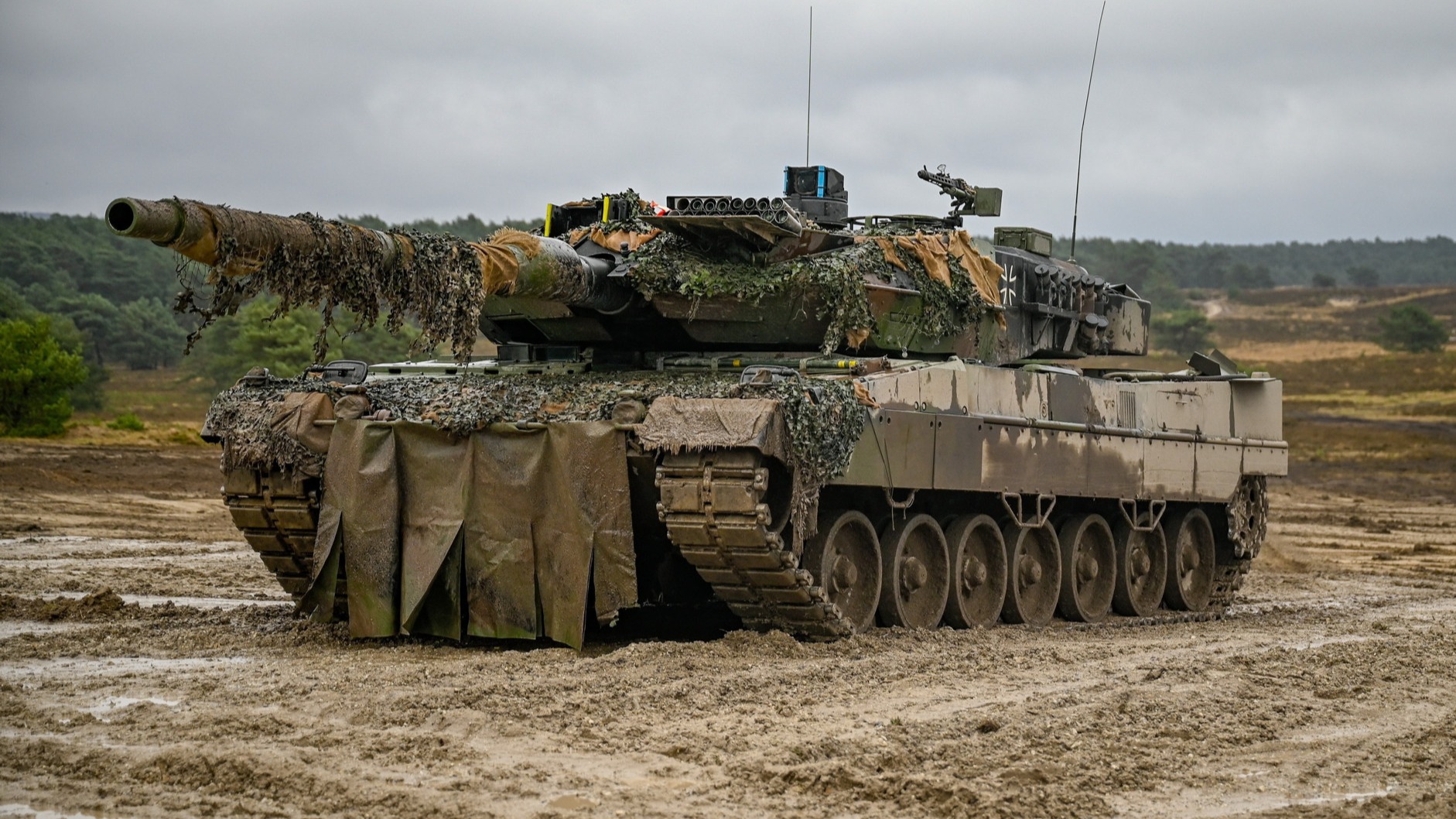 The blame game is in full swing, with German defense-industry giants accusing Poland of obstructing the project. The delays are allegedly politically motivated, reflecting the simmering tensions between the two nations. Meanwhile, Poland accuses Germany of deliberately withholding EU funds to maintain its influence within the bloc, exacerbating the already strained relationship.
Furthermore, the issue of World War II reparations looms large. Poland has demanded over a trillion euros from Germany, sparking a fierce debate that dominated headlines last year. This demand, coupled with divergent political ideologies and historical resentments, has further fueled the growing cold war between the two countries.
Read More: Poland has one foot in NATO and the other in Asia
The Battle of Ages 
The reasons behind this icy standoff are deeply entrenched. Berlin perceives Poland's Law and Justice-led government as too conservative, populist, and overly focused on sovereignty and its relationship with Washington, at the expense of Brussels and the European Union.
Warsaw, on the other hand, accuses Germany of downplaying historical injustices and prioritizing its interests over those of its neighbors.
The consequences of this silent struggle are far-reaching. Poland aims to challenge Germany's dominance within the EU, but the task is formidable. The two nations find themselves locked in a battle of influence, with implications for the stability and unity of the European continent.
As the Germany-Poland Cold War persists, it is crucial to recognize its impact on regional dynamics and European politics as a whole. The silent strife between these neighboring countries has created an undercurrent of tension, which, if left unaddressed, could have lasting consequences for the European project. Anyway, the EU's unity is already breaking apart. 
Read More: Poland has lost hundreds of tanks without firing a single shot
The Germany-Poland relationship has never been characterized by harmony, the past year has seen a worrying escalation of tensions. The disputes over Ukrainian tank repairs, EU funds, and World War II reparations have deepened the rift between the two nations. 
As this silent cold war rages on, the implications for Europe's stability and unity cannot be ignored. No wonder, one day what if Poland actually dethrones Germany? Or creates a new EU! Anything could happen in this geopolitical arena.
Watch More: