The war in Ukraine in 2022 brought big changes in the world. There used to be peace and things were stable, but that changed. The countries in the West supported Ukraine a lot. They helped them and gave them advice. 
The people who had to leave Ukraine because of the war found new homes in different parts of the Western world. Everyone was kind and welcomed them with open arms.
But as time went on, people in the Western countries started to feel the impact of helping the Ukrainians. They had to give them food, places to stay, and even clothes. They did help them, but some people started to get tired and lose patience. Canada was one of those countries feeling this way.
Many Ukrainians in Canada are finding it hard to adjust to their new lives and are considering going back to Europe. Out of the 220,000 Ukrainians who came here in the past year, many are facing the same difficulties and some have already left. However, there are still many who are hopeful and determined to make it work in Canada.
Also, Ukrainians are having a big impact on Canada's changing population and multiculturalism, and so, many Canucks wanted Ottawa to restrict the number of refugees coming in. Surprisingly, the Prime Minister, JT, did something unexpected. 
Trudeau Closes Opportunities 
Canadian PM Justin Trudeau closed the opportunity for Ukrainians to get temporary emergency visas to escape the fighting with Russia. This was indeed a big change in how Canada was dealing with refugees.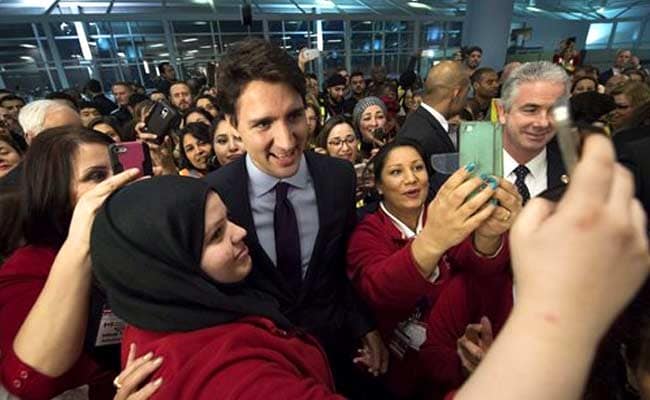 For the unaware, Canada had introduced an emergency visa to help Ukrainians escape the fighting in their country. The visa allowed them to live and work in Canada for three years while they decide what to do next. 
Many people have taken advantage of this opportunity. It's important to note that those who come to Canada with this visa are not considered refugees, but they are given temporary resident status.
This step was seen as a sign of relief. 
Read More: Bank of Canada's stupidity will turn Canada into the fastest declining economy in the world
The Plot Twist 
People were happy until Trudeau announced his new plan. Backstabbing the Canadians once again, the Justin Trudeau government announced a new permanent residency scheme for Ukrainians. 
According to the federal government, all refugees are welcome and can become Canadian citizens. Starting in October, Ukrainians in Canada can apply for permanent residence. This means they can stay in Canada for a long time. 
To be eligible, they must have temporary resident status and have a family member in Canada. More information about the program will be released before it starts in October.
This means, literally every Ukrainian will have the opportunity to come to Canada. This includes spouses, partners, parents, grandparents, siblings, and children or grandchildren of Canadian citizens or permanent residents. 
This is astonishing to see that when some Canadians were hoping that the government might resolve the refugee crisis and reduce the strain on their finances. 
Trudeau introduced a wholly new scheme to leave Canadian's genuine concerns in the dark. Canadians also wanted to maintain Canada's current demographic makeup. 
Read More: Just like France, Canada is sitting on a Powder-Keg ready to explode anytime soon
This stance of Prime Minister Trudeau on immigration has sparked criticism, with accusations of bias and excessive sympathy towards migrants. As people sought relief, Trudeau appeared to prioritize the concerns of migrants over those of Canadians. 
Consequently, Ukrainians are on the verge of becoming Canadians, while Canadians themselves may soon find themselves a minority in their own country, raising apprehensions about the future demographic landscape.
Watch More: