The Indo-Pacific region has emerged as a hotbed of strategic importance, attracting the attention of countries worldwide. Western powers, particularly the US, have sought to establish a stronghold in this region. However, most attempts have borne little fruit, as the region remains predominantly under the influence of Asian nations. But there is one exception to this trend – France, an EU member in letter but Indo-Pacific in spirit.
France's Increasing Presence in Indo-Pacific
Recent developments indicate that France is actively maneuvering to increase its presence in the Indo-Pacific region. One of the noteworthy moves includes joint fighter drills with Japan from July 26th to 29th. The exercise was aimed to deepen bilateral defense cooperation, with the goal of realizing a free and open Indo-Pacific, as stated by Japan's Air Self-Defense Force.
India-France Indo-Pacific Roadmap
France's commitment to the Indo-Pacific is further underscored by its collaboration with India. In a joint statement, both nations expressed their belief in a free, open, inclusive, secure, and peaceful Indo-Pacific region. They emphasized the need to safeguard economic and security interests while striving to establish a balanced and stable order in the region. The India-France Indo-Pacific Roadmap solidifies their strategic partnership and vital stakes in the Indo-Pacific.
Read More: Macron's Sweet Revenge Plan in Indo-Pacific Leaves Biden Dumbstruck
"The Indo-French partnership in the Indian Ocean has become an important focus of our bilateral relations. In 2018, India and France agreed on a 'Joint Strategic Vision of India-France Cooperation in the Indian Ocean Region'. We are now ready to extend our joint efforts to the Pacific," the statement said.
France and Sri Lanka
Taking its engagement to new heights, France extended its efforts to include Sri Lanka in discussions about an inclusive Indo-Pacific. President Emmanuel Macron visited Sri Lanka on July 30, making it the first-ever visit by a French leader to the Indian Ocean island nation. As the fourth-largest creditor to Sri Lanka, France pledged cooperation in debt restructuring to assist the country in recovering from its economic crisis. This visit marked the 75th anniversary of diplomatic relations between the two nations, highlighting France's commitment to fostering ties in the region.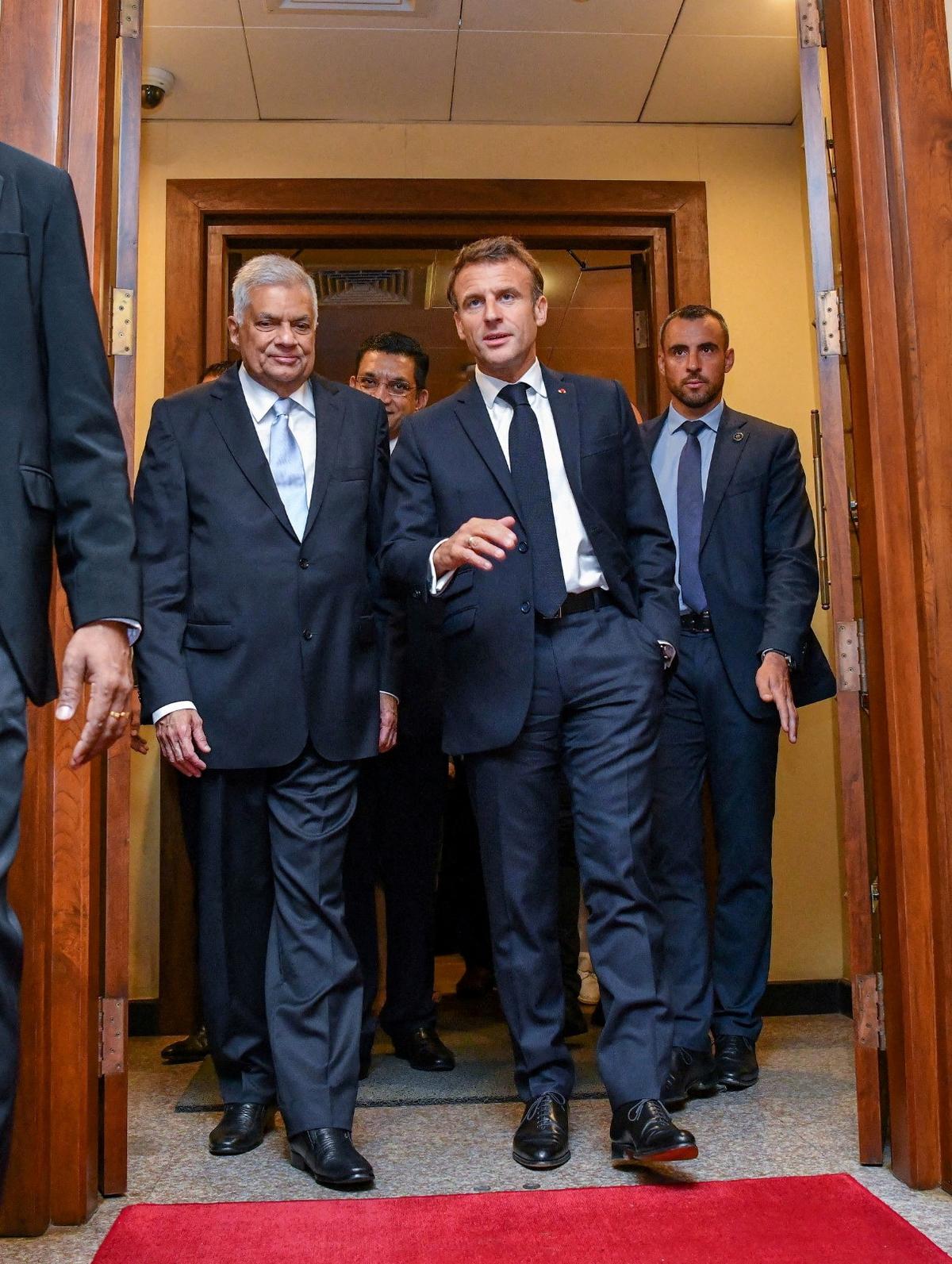 "Sri Lanka and France are two Indian Ocean nations that share the same goal: an open, inclusive and prosperous Indo-Pacific. In Colombo we confirmed it: strengthened by 75 years of diplomatic relations, we can open a new era of our partnership," Macron said after the meeting.
EU Member with Global Aspirations
Clearly, France's active role and increasing interest in the Indo-Pacific region portray it as an EU member with global aspirations. While many Western powers struggle to gain a foothold in this Asian-dominated territory, France has embraced the spirit of the Indo-Pacific, recognizing its significance in the contemporary world order. As other nations observe from the sidelines, France confidently ventures forth, demonstrating that being an EU member in letter does not restrict its ambitions on the international stage. With its strategic partnerships and inclusive approach, France is paving the way for a dynamic and collaborative Indo-Pacific future.
Watch More: