The Ousted President of Niger Mohamed Bazoum finds himself confined within his own home, his country's democracy hanging by a thread, and the Biden administration suddenly dealing with a bitter bout of indigestion.
President Bazoum, the West-backed leader of Niger, is not one to mince words. In a recent op-ed for The Washington Post, he decried his status as a "hostage" and warned of the dire consequences that a mutinous military faction could wreak upon the socio-political progress of his nation, basically meaning Western interests are in grave danger if Wagner arrives. 
This political shakeup threatens to send ripples throughout the region and beyond, raising concerns about the fate of Niger's young democracy. Yet, as the Biden administration churns in discomfort over these developments, one can't help but notice the peculiar hesitancy to label this ordeal for what it is: a coup.
Not a Coup, Says US 
Biden administration refuses to call the situation in Niger a coup. They are avoiding the elephant in the room by insisting it's just an overgrown house cat. This diplomatic stance surely serves some purpose, perhaps a desperate hope for a peaceful resolution to the crisis.
Now, let us take a tour down history lane to a realm that shares more than a few similarities with the current state of affairs. When the Italian mafia used to suffer setbacks, the mafia used to deploy its trusted confidant – the consigliere. 
This experienced advisor was tasked with untangling messes, resolving conflicts, and maintaining order within the criminal enterprise. Curiously, US political sphere has its own version of a consigliere, and her name is Victoria Nuland.
Victoria Nuland, a figure synonymous with deep state politics and the lobby of private defense companies, has stepped into the spotlight as the Biden administration's go-to troubleshooter. 
Read More: Italy Bulldozes NATO on the Question of Africa
Nuland Tastes Defeat 
Assigned the unenviable task of grappling with the Niger situation, she embarked on a mission to engage the junta leaders. Her mission? To bring a bit of that good ol' American diplomacy to the table.
Unfortunately for Nuland, her grand plan seemed to have hit a snag. Her recent visit to Niger resulted in a resounding "thanks, but no thanks" from the junta leaders. With "frank and difficult" talks under her belt, Nuland's attempts to influence the junta's decision-making proved about as effective as a paper umbrella in a hurricane.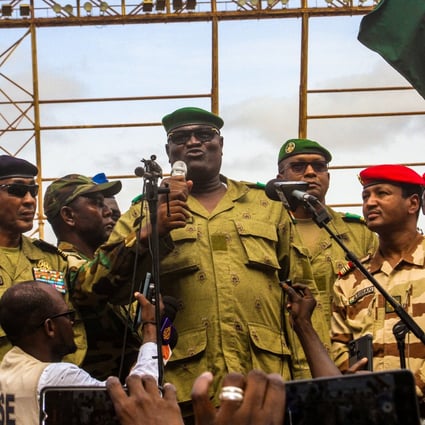 Nuland also attempted to threaten Junta leaders. However, even after her diplomatic bravado, the junta leaders remained steadfast, unswayed by her warnings of potential consequences. And just like that, Nuland returned to the US with her hands as empty as her diplomatic toolbox. 
To add salt to the wound, Niger's junta promptly revoked military cooperation agreements with France, leaving the European powerhouses in their own perplexing diplomatic quagmire.
It's almost poetic justice that Nuland, known for her knack for engineering political crises, found herself on the receiving end of a taste of her own medicine. 
Read More: Putin Removes Biden's Parrot from Niger, Claims All Uranium Mines
On one side, the Ukraine war isn't working out. Now, as they grapple with a diplomatic challenge that's not quite a coup (according to their lexicon), their influence in Africa takes a serious hit. The once-mighty clout of the US seems to be on a downward spiral, and President Biden appears trapped in the paradox of figuring out the next move. For Biden and his administration, this coup couldn't come at a worse time.

Watch More: