President Volodymyr Zelensky of Ukraine is no stranger to making grand announcements, but his recent escapade in the Netherlands takes the cake for imaginative diplomacy. 
Zelensky's trip to the Netherlands culminated in what seemed like a thank-you note to Dutch Prime Minister Mark Rutte for granting his demands of 42 F-16 fighter jets. The Ukrainian media went ablaze with the news, painting the skies with visions of F-16s soaring in Ukrainian airspace. A grateful Zelensky proclaimed, "Thank you, Netherlands! Thanks, Mark! Thanks to everyone who helps!"
Fantasy vs. Reality: F-16s and Fuzzy Math
However, while Zelensky's heartwarming gratitude was on full display, reality was doing a little victory dance in the background. Dutch Prime Minister Mark Rutte swiftly dismissed Zelensky's claims, bringing the fantasy back to earth with a resounding thud. Rutte refuted the notion of 42 F-16 fighter jets flooding into Ukraine, clarifying that the Netherlands currently possesses only 42 F-16 aircraft in total. As for the specifics of how many would be supplied to Ukraine? Well, that's still a bit of a puzzle.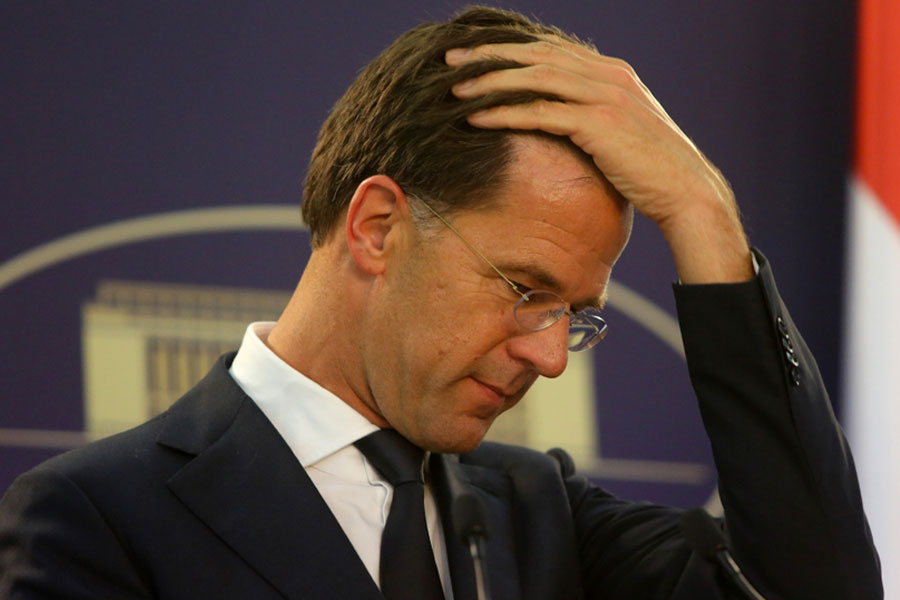 According to sources like Reuters, the Netherlands currently houses 24 F-16 fighters that are scheduled to retire by mid-2024. Another 18 F-16s are up for sale. Zelensky's declarations of guaranteed F-16 assistance were met with a dose of skepticism, as the exact number of aircraft to be transferred is yet to be determined.
Read More: And Ukraine loses Bakhmut
Zelensky's Imaginary Friends
Zelensky's imaginative endeavors weren't limited to the Netherlands. During his trip to Denmark, he once again donned his creative cap and claimed that both the Netherlands and Denmark had agreed to supply Kyiv with much-needed ammunition. However, reality soon interjected. The Dutch government's response indicated that discussions on F-16 aircraft quantities were still in early stages, with no immediate commitment. Danish Prime Minister Mette Frederiksen echoed this sentiment, expressing hope that Ukrainian pilots would undergo extensive training on Danish F-16s before any actual transfers take place.
Zelensky's Strategic Spin
Amid the geopolitical turmoil and shifting alliances, Zelensky's theatrics appear to serve a dual purpose. With Ukraine's Western allies pivoting to prioritize their domestic concerns, Zelensky's messaging veers into the realm of strategic spin. By presenting confident, albeit exaggerated, claims of military support, he seemingly aims to rally international backing and secure the resources needed to face the ongoing Russian threat.
Read More: Kupiansk: The Next Chapter of Ukraine's Embarrassment
While his intent to secure military aid is understandable, the gap between his statements and actual commitments casts a spotlight on the complexities of international diplomacy. As Ukraine navigates the treacherous waters of political maneuvering, one thing remains clear: the reality of aid might be a bit more elusive than Zelensky's public declarations suggest. 
Watch More: