When we talk about Russia's strained relationships with its former USSR allies, one name stands out against all: Georgia. The horrendous events of 2008 saw Georgia embroiled in a five-day war with Russia that rocked the global stage, revealing deep-seated tensions and raising questions about Georgia's alliances. 
It became painfully evident that relying solely on the support of the US and Europe might not have been the wisest move for then-President Gabashvili.
Since then, Georgia's international affiliations normally remained behind the fence of neutrality. However, the year 2022 witnessed the nation stepping into a fresh era of polarization. 
Georgia's President, declaring her stance in the Ukraine conflict, extended a hand of solidarity to Ukrainian President Volodymyr Zelensky.
Georgia PM's Affection for Russia
Yet, a peculiar divergence emerges when you shift your focus to PM Gabashivili's relationship with Russia. While the general Georgian populace remains neutral, President Salome Zourabichvili remains firmly in favor of closer ties with Europe, and Prime Minister Irakli Garibashvili's government has developed a soft corner for Moscow.
Even amidst recent Georgian protests, sparked by a law mandating foreign NGOs to disclose their donors, Garibashvili boldly placed blame on Western governments for the ensuing chaos, accusing them of meddling in domestic affairs.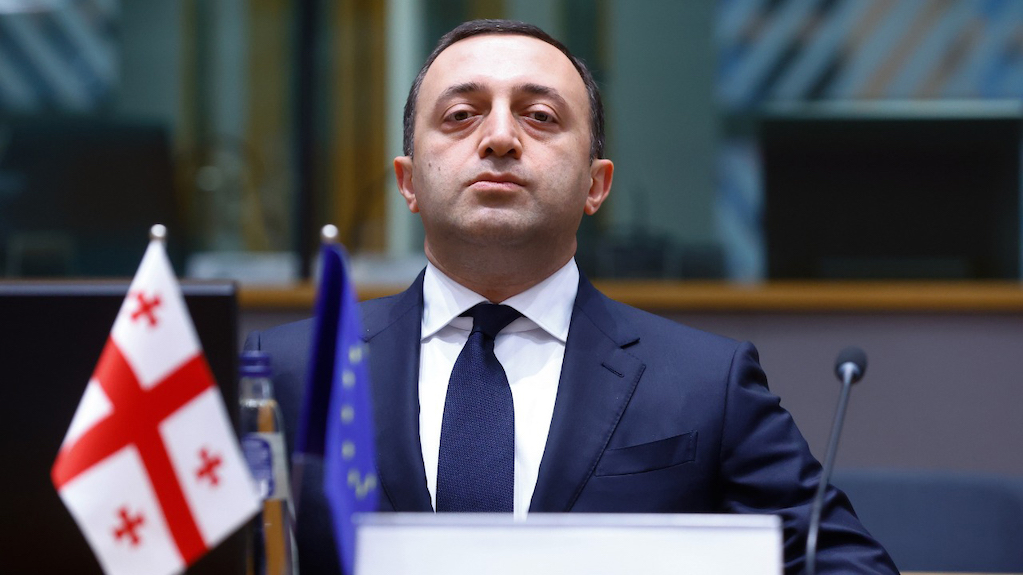 Similarly, his government announced a travel ban on Georgian Airways for President Salome Zourabichvili, demanding an apology to the Georgian people for her statement about Russia.
A noteworthy strategic move has been the resumption of direct flights between Russia and Georgia, signaling Garibashvili's preference for an economic and pragmatic approach to dealing with Russia. 
Furthermore, Georgia hasn't implemented a complete entry ban on Russians, and the implications of this decision on Georgia's economy are fascinating.
Read More: Putin sends Georgia in a catch-22 situation
Georgia's Economic Boom: A Russian Phenomenon?
The city of Batumi hailed as Georgia's economic powerhouse with its Black Sea port, is now witnessing a terrific transformation. A substantial influx of Russians has taken root in the city, with cafes, bars, beauty parlors, yoga studios, real estate agencies, and more.
This phenomenon has taken Western media by surprise, stirring a sense of anxiety. Local media outlets like Batumelebi and even European media giants like Radio free liberty have tirelessly reported on Batumi's new Russian-run enterprises. They even call it an attempt by Russia to establish a parallel economy. 
There have been numerous investigations that have revealed that many Russian businesses are flouting Georgian regulations. Yet, the government of Georgia keeps a schtum on the matter.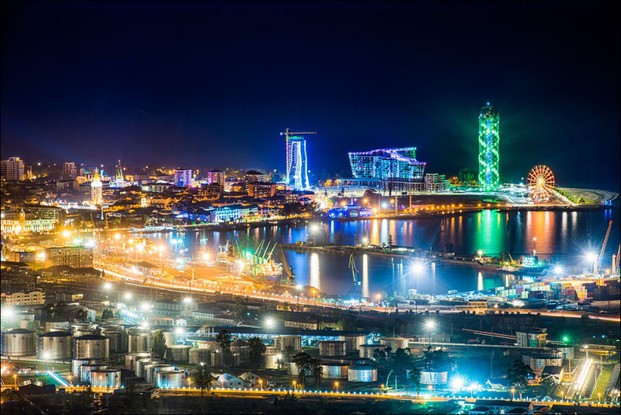 Surprisingly, more than 100,000 Russians have entered Georgia since the Ukraine war, igniting a chain reaction that's electrifying Tbilisi's economy.
The aftershocks of these endeavors have indeed worked wonders. Georgia's GDP surged by a staggering 10.1% in 2022, ending the trend of economic instability that had gripped the nation. 
Moreover, foreign direct investments have also soared to record heights, and the tourism sector, too, has sprung back to life. 
Garibashivili's strategy of cautiously maintaining relations with Russia has emerged as a masterstroke no one would have ever expected. The secret and silent pact is now bearing fruits that have transformed Georgia's economic landscape and resuscitated its global standing. 
Read More: Protests: NATO is pressing Georgia to follow the Ukraine model
The West may lose its patience, but Georgia's bold gambit is truly propelling it towards a future that's increasingly shaped by its once-contentious neighbor, Russia's dependence continues to rise. As history twists and turns, one thing remains clear: Russia's economic interests in Georgia remain pretty strong. 
Watch More: