In a move that left Georgia scratching its head while the rest of the world watched with bated breath, President of Russia Vladimir Putin pulled a classic Putin and threw Georgia into a catch-22 situation. Reportedly, the Russian President signed two decrees granting Georgian nationals visa-free entry to Russia starting May 15, except for those planning to work in Russia for more than 90 days. 
whereas the second decree lifts the ban on direct flights by Russian airlines to Georgia, a ban that was unilaterally imposed by Russia back in 2019 following a wave of anti-Kremlin protests in the country.
Shortly after the announcement, Russia's Transport Ministry wasted no time and declared that Russian airlines would be operating seven weekly flights between Moscow and Tbilisi, the capital of Georgia. Their reasoning? To "facilitate the conditions for communication and contacts." Well, isn't that magnanimous of them?
It's no secret that ties between Georgia and Russia have been on thin ice for years. The 2008 war between the separatist republics of South Ossetia and Abkhazia left behind still-visible scars. Russia effectively kept Georgia on edge by supporting these areas and stationing soldiers there.
Georgia is Confused!
Here's where things start to become pretty intriguing. Georgia is completely perplexed and trying to figure out the reason for Moscow's abrupt change of heart.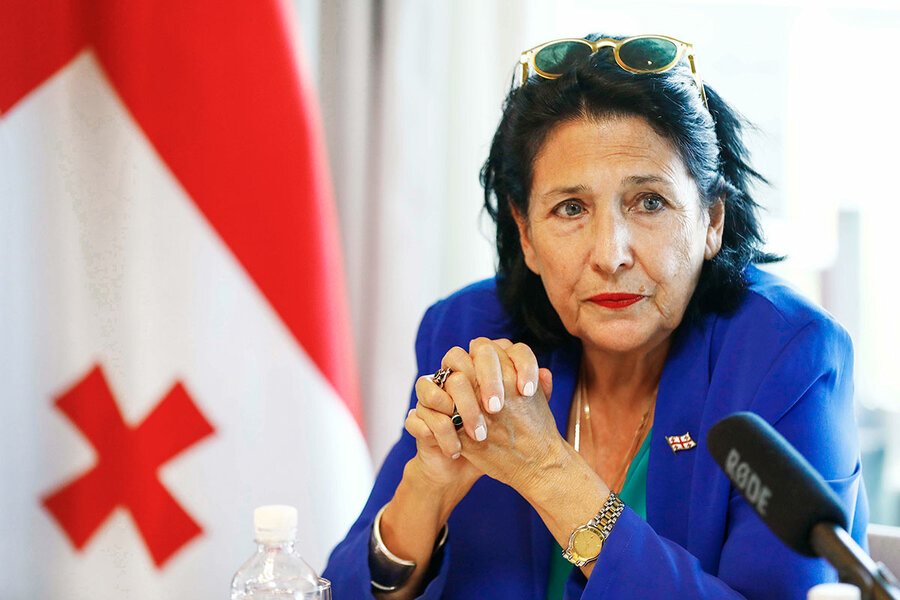 President Salome Zourabichvili took to Twitter to express her outrage, denouncing the resumption of flights and visa-free travel as "unacceptable" while Russia continues its aggression in Ukraine and occupies Georgian territory. Zourabichvili has also been quick to point fingers at Prime Minister Irakli Garibashvili, accusing him of maintaining questionable ties with Moscow.
Another Russian provocation!
Resuming direct flights and lifting visa ban with Georgia is unacceptable as long as Russia continues its aggression on Ukraine and occupies our territory!

— Salome Zourabichvili (@Zourabichvili_S) May 10, 2023
But here's the kicker: Even Garibashvili seems to be in the dark about Russia's motives. The confusion is palpable in Georgia, with its leaders left to grapple with the whims of a neighbor whose intentions are as enigmatic as ever.
Meanwhile, the United States is feeling the sting of being left out of the loop. In a stern warning to Georgia, the U.S. State Department threatened economic sanctions if direct flights to Russia were resumed. 
According to reports, the U.S. has warned that deepening relations with Russia at this critical juncture would send the wrong message. Additionally, resuming flights could result in sanctions on Georgian airlines that serve aircraft subject to import and export controls, given the ban on Russian aircraft entering U.S. airspace.
This puts the U.S. in a rather awkward position, as it risks undermining its decades-long altruistic stance towards Georgia. 
Read More: Georgia's foreign interference law leaves West Crying but Putin laughing
The Plot Thickens 
Tensions between Tbilisi and Washington have been simmering since the recent protests, with the Georgian PM openly accusing Western powers of orchestrating the unrest. In response, the U.S. has already slapped sanctions on four Georgian judges, labeling them "significantly corrupt."
With Russia's sudden announcement throwing gasoline on the already burning fire, tensions are sure to flare. Georgia finds itself caught between a rock and a hard place, with the U.S. berating its potential actions while Russia lures it deeper into a complex web of uncertainty. It's a classic case of geopolitical chess, and poor Georgia is the unwitting pawn.
On one side, they face the wrath of the United States, a long-standing ally that has been a vocal critic of Russia's aggressive actions. 
Particularly in light of the ongoing conflict in Ukraine, the U.S. does not appreciate nations developing friendly relations with its enemies. Economic penalties loom large and could seriously harm Georgia's already shaky economy.
On the other hand, Georgia is contending with a close neighbor who has historically influenced the area. 
The US could leave its altruistic nature with Tbilisi and so the nation finds itself in the crossfire of the Russian-American rivalry, it's like being trapped in a tug-of-war between a bear and an eagle. Talk about a catch-22 situation!
Read More: Josep Borell tells Zelensky the sweet magical word- Surrender!
As Georgia sits back, it can only hope and pray for a miraculous solution to emerge—one that saves its bacon, preserves its dignity, and lets it gracefully navigate this geopolitical minefield.
Watch More: