The conflict between Russia and Ukraine has been a nightmare with no conclusion in sight. Ukraine has been losing ground. The situation is bleak. However, a ray of hope had always been the unflinching backing of Western nations in the middle of the chaos. Unfortunately, it appears that even the most steadfast allies are gradually abandoning their support, leaving Ukraine to fight its darkest hour alone.
Surviving on Western Aid
Throughout the war, Ukraine has relied largely on Western nations' assistance to repel Russian aggression. Financial assistance, military assistance, and political support have all played a role in keeping Ukraine's dreams alive. With no end in sight, Western nations are beginning to doubt the futility of their efforts. They understand that continuing to support Ukraine may be like flogging a dead horse. As a result, they are withdrawing their support, putting Ukraine in jeopardy.
Pentagon Leak Reveals Ukraine's Fate
A month back, a secret Pentagon study sent shockwaves through Ukraine's political scene. The report indicated a quick resolution to the war and sealed President Zelensky's fate. According to the leaks, Ukraine is facing a catastrophic air defence problem, with the majority of its anti-aircraft weapons scheduled to be destroyed by May. This discovery enraged Zelensky because the US had been Ukraine's most important ally. It was a terrible blow that sent the country into shock.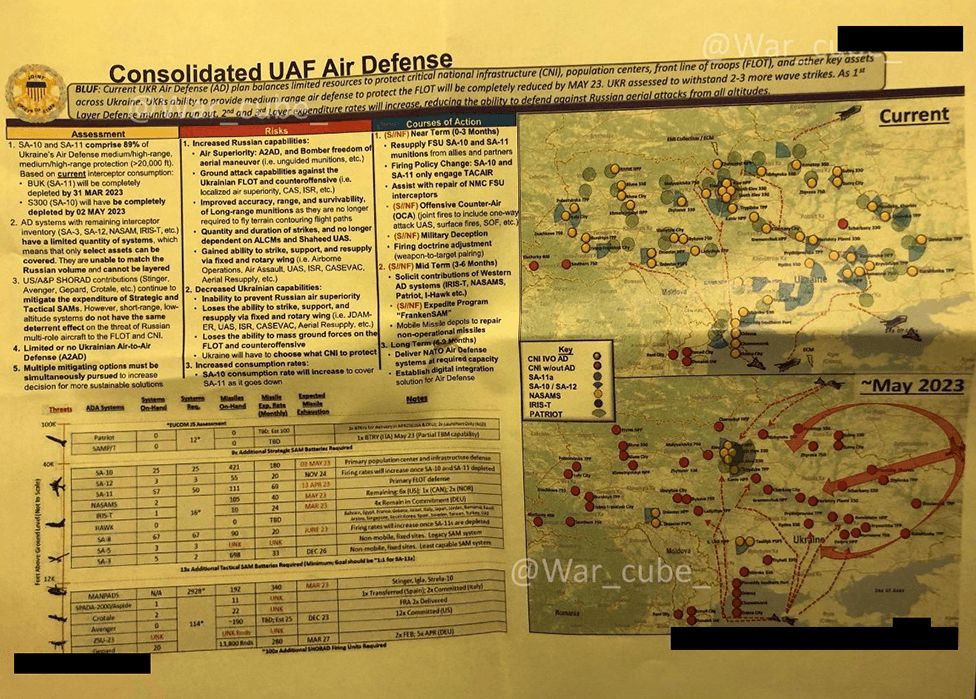 Read More: Ukraine's Big Plan to defeat Russia gets derailed by Putin's Hackers
Now even the EU speaks out

First the US insinuated at its waning support for Kyiv and now even the EU seems to pull its strings. In the middle of the growing uncertainty, the European Union's Foreign Policy Chief, Josep Borrell, made a daring declaration. Josep Borrell claimed to have the secret to putting an end to the Ukraine crisis "immediately." His recommended remedy, however, was a tough pill for Ukraine to swallow. Borrell warned that if the West stopped sending weaponry, Kiev would be forced to submit in a matter of days.

The conflict between Russia and Ukraine can be ended in just several days, EU foreign policy chief Josep Borrell claimed to Spanish broadcaster La Sexta on May 10, arguing that it all depends on Western military supplies to Kiev.
"I know how to end the war immediately," "Stop providing military aid to Ukraine and Ukraine [will] have to surrender in a few days. That's it, the war is over," the EU top diplomat Josep Borrell, told La Sexta's El Intermedio show.
Josep Borrell acknowledged that would not be the outcome that the EU and other Western nations wanted.
The bloc's foreign-policy chief claimed that an immediate end to the conflict on such terms would see Ukraine "occupied" and "turned into a puppet country" that is "deprived of its freedoms." 

West is backing out
Now, in an odd turn of events, the same Western countries that once united behind Ukraine now appear to call for its submission. President Zelensky heard comments of Josep Borrell like a symphony of misery.
Ukraine's war-torn environment is a monument to its people's tenacity and determination. However, recent events, ranging from the loss of Western support to the revelation of an approaching air defence crisis, have placed a pall over the country's future.
Joseph Borrell's charming magical phrase, "surrender," carries with it the harsh realisation that Ukraine may have to make inconceivable sacrifices. Ukraine's struggle continues, but even the West's support wanes as the toll of the war becomes clear—a bitter truth ringing through the air, urging surrender.
Watch More: