Georgia has been forced to adopt a pragmatic approach to its foreign policy.
Georgia's independent stance
Last month, while Ukraine's allies in Europe and around the world imposed punishing sanctions on Russia, Georgia, notably abstained. Georgian Prime Minister Irakli Garibashvili justified this move, stating that joining Western sanctions "would only damage our country and populace more."
Ukrainian President Volodymyr Zelensky recalled his ambassador to Georgia over this decision, describing it as "immoral." At first glance, it appears that the primary reason for Georgia's abstention was to avoid being drawn into an armed conflict, as the country could become the next target of a Russian attack at any time. However, the Georgian government may also have seen Russia's current troubles as an economic opportunity.
With trade routes via Russia closed, and goods completely banned between the West and Russia, the West has sought to find alternatives in Russia's neighboring countries. This urgent situation has created opportunities for neighboring states to take advantage of the tense situation between Moscow and the West and gain economic benefits.
The decision by the Georgian government to abstain from Western sanctions is just one example of many that have prompted outrage in the country and head-scratching among analysts. The government has also refused to allow volunteers to leave the country to fight in Ukraine. While there are no diplomatic relations between Moscow and Tbilisi, recent attempts have been made to redevelop relations.
At a press conference on  January 18, Russian Foreign Minister Sergey Lavrov stated that he was glad that contacts with Georgia were actively developing. He also noted that Georgia's GDP grew by 10 percent in 2022, largely thanks to tourism and trade relations with the Russian Federation.
In recent years, the Georgian economy's dependence on its northern neighbor has increased noticeably, partly due to the massive influx of Russians who fled mobilization or the effects of sanctions. According to a report by Transparency International Georgia, even in 2021, over 23 percent of the gas that Georgia imported (compared to just 2.8 percent in 2018) and as much as 94 percent of its wheat came from Russia.
Read More: There is a country called Georgia. It could be greater Russia very soon
Feigning neutrality was not always the case in Georgian foreign policy. In 2008, then- Georgian President Mikheil Saakashvili attempted to use force to reclaim the Russia-supported breakaway province of South Ossetia, which led to a disastrous war with Russia. The conflict's cause is still up for debate, with blame being attributed to Russian provocations or Saakashvili's irascibility.
The war resulted in Abkhazia and South Ossetia being recognized as independent by Russia, and Moscow placed soldiers in both enclaves, effectively giving Moscow de facto authority over about 20% of Georgia's land. Moscow also used strategies similar to those later used in Ukraine to destabilize Georgia, which has long desired NATO membership.
Read More: How NATO's loss in Ukraine completely changed the narrative in neighbouring Georgia
Currently, there are no signs of renewed Russian military activity in Georgia, as Russia looks to forge new ties. In contrast, Prime Minister Garibashvili comprehends the need for small nations like Georgia to stay out of conflicts between superpowers. He understands that Georgia's neutrality is essential for the country's security and prosperity. Unfortunately, this fundamental principle of international relations was overlooked by the comedian-turned-President Zelensky and as a result, his nation is currently experiencing its worst predicament.
Read More: A large part of Georgia's territory is willing to join the Russian federation
After pursuing a breakneck pace of reforms for ten years, Saakashvili's United National Movement party was ousted in the 2012 elections by the Georgian Dream political party, which has held power ever since. While the new government continued to seek membership in Western institutions, it aimed for a less confrontational relationship with Moscow.
Russia's unprovoked invasion of Ukraine, another aspiring NATO member frequently mentioned in the same breath as Georgia, has significantly raised the stakes for Tbilisi. The stakes of the EU and the western countries are quite high when it comes to keeping Georgia in their camp. If Georgia were to step out of the western umbrella, it would be another nail in the coffin for the EU- West- NATO trifecta to keep Russia under check. However, Georgia too has started upholding its national interest, especially at a time when foreign interference among European countries is spelling doom.
Georgia's new law
In his recent bid to further solidify Tbilisi's national interests, the president of Georgia has created two laws. The first bill, "On transparency of foreign influence", aims to ensure transparency and envisages the registration of non-entrepreneurial (non-commercial) legal entities and media outlets that receive more than 20% of their income from abroad as agents of foreign influence.
The second bill, "On Registration of Foreign Agents", obliges any individual or legal entity receiving funding from abroad to register as a foreign agent. The authors claim that the second draft is an exact copy of the US Foreign Agents Registration Act (FARA) against foreign agents, which was promulgated in 1938 as the US responded to the threat of Nazism and other hostile ideologies. The authors argue that the draft will enable the state to control malign foreign influence more efficiently in the country. However, these laws were not well received by Western authorities.
US State Department spokesperson Ned Price expressed deep concern about the draft law, arguing that it is inconsistent with the aspirations of the Georgian people and their hopes of joining the Euro-Atlantic community. The US Ambassador to Georgia, Kelly Degnan, argued that the proposed laws are different from the existing American laws and will damage the country's relations with the West.
The West accuses Georgia of taking a cue from Russian laws on the same lines and is now unsettled to see Georgia moving closer to Russia with its new laws that are quite similar to Russian laws. Modern warfare also includes misinformation and disinformation shrouded as false propaganda, and Georgia is aware of this threat. It has simply used its threat perception to propose such laws. The unsettled reaction of the west indicates that it indeed uses false propaganda to further its ulterior motives, and being checked by Georgia is not to their liking.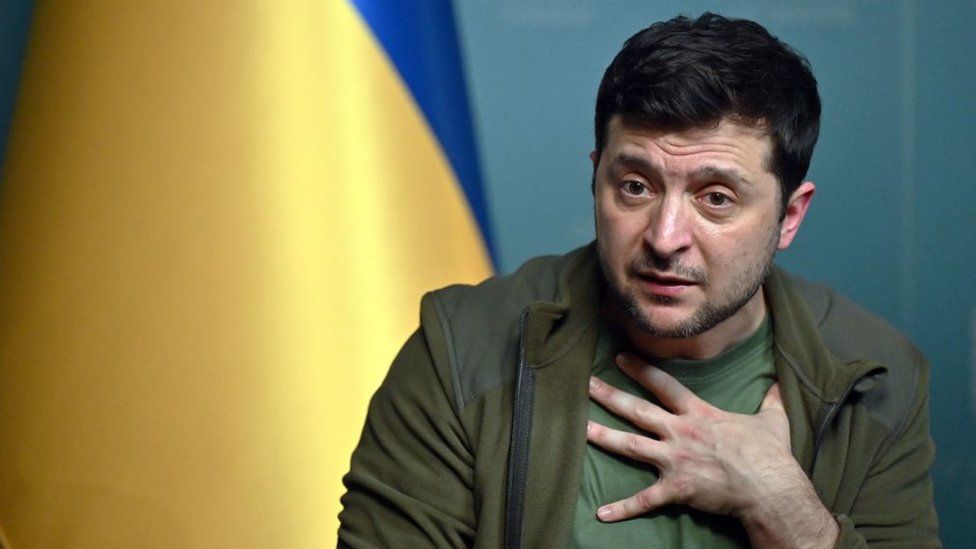 The west won't sit silent and would try to interfere in the law-making process of Georgia. The European Union (EU) has followed suit. On 28 February, the EU Commissioner for human rights, Dunja Mijatović, expressed her concerns to the Speaker of the Georgian Parliament. Numerous ambassadors from EU member states in Tbilisi have likewise expressed fears about where this might lead Georgia. The United Nations in Georgia has also expressed concerns about the future of projects in the country and how the law may undermine Georgian democracy.
Read More: India has begun snatching Georgia from China's grips and the plan looks solid
The new independent non-alignment foreign policy of Georgia has undoubtedly irked western leaders. They are baffled to learn that no other leader is as eager to engage in a proxy conflict with Russia on their behalf as Zelensky. Zelensky undoubtedly won the cosmetic adulation of Western politicians and the general public, but at what cost? By endangering the lives of thousands of his own countrymen.
Fortunately, the Georgian President is aware of this reality, and therefore the recent moves to reduce the Western powers' influence over Georgia are a step in the right direction.