Trudeau's strained ties with India are well-known. However, his current actions could deal a lasting blow.
The impending G20 summit in India holds significance as Canadian PM Justin Trudeau is set to attend, marking his first presence in the country for such a prestigious gathering of the world's top 20 economies.
The event assumes greater importance as India seeks to reestablish its relationship with Canada, which has significantly deteriorated during Trudeau's nine-year tenure.
India Seeks Reset 
Trudeau's unfavorable remarks concerning India, particularly on matters such as Article 370, 35A, CAA-NRC, and farmers' protests, have consistently drawn strong criticism from India.
Furthermore, Trudeau's alliance with Khalistan-backing NDP leader Jagmeet Singh hasn't escaped India's notice. Relying on support from these anti-India factions, Trudeau has weathered three elections.
Yet, India seeks fresh defense pacts and an FTA with Canada. But, Trudeau appears to be set on a confrontational path. Rather than forging a new India-Canada rapport, his intentions seem geared toward contention.
Trudeau Wants Confrontation
While confirming his attendance at the G20 summit in India, Canadian PM Justin Trudeau has expressed disappointment over Ukraine's exclusion from the event. He assured President Volodymyr Zelensky of advocating fervently for Kyiv's interests at the India-hosted summit.
Trudeau pledged Canada's ongoing commitment to rallying global support for Ukraine. The prominent summit, slated for September 9th and 10th, 2023, serves as a platform for international economic discussions.
Prior to this, Canadian Foreign Minister Melanie Joly engaged with Ukrainian officials, who urged Canada to champion their objective of countering Russia and endorsing their peace plan, which entails a complete Russian withdrawal from Ukrainian territories.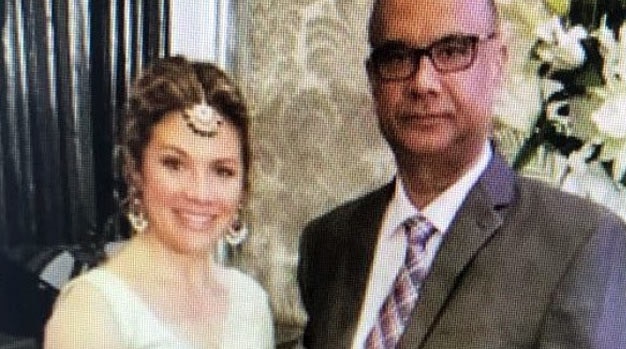 Canada aims to champion and promote Ukraine's proposal at the G20 summit. However, India seems poised to not tolerate Trudeau's unwelcome remarks during the event. The absence of Ukraine's invitation to Delhi indicates India's reluctance to endorse Zelensky's cause.
India's G20 Sherpa, Amitabh Kant, has already affirmed that the summit's focus isn't on Ukraine. Regardless, Trudeau persists in advocating the Ukraine issue in India, echoing his penchant for engaging in misaligned debates.
Read More: India's Modi government publicly shames Trudeau for murdering democracy in Canada
Remember 2018 Trudeau!! 
This inclination to broach contentious topics in inappropriate forums, such as his G7 inquiry about LGBTQ+ rights in Italy, has previously yielded unfavorable outcomes for him.
Trudeau's readiness to replicate this approach with India, an implicit arch-nemesis, overlooks the potential fallout from Ukraine remarks.
India will vehemently reject such discourse, issuing strong warnings to confine discussions solely to peripheral matters. India won't permit diversions from key concerns, including Khalistan and Trudeau's unwarranted comments on domestic affairs.
This unforeseen diplomatic denouement could sour Trudeau's expectations, resulting in an undesirable fallout. Moreover, has Trudeau forgotten what happened to him during his previous visit?
In 2018, his affinity for Khalistan was newfound, and her former wife Sophie Trudeau's pictures with Khalistani separatist Jaspal Atwal had circulated widely. The trip became a self-derisive endeavor, commencing with disappointment as the Trudeau delegation was greeted at the airport by a mere minister of state, rather than a member of Prime Minister Narendra Modi's cabinet.
Trudeau's previous visit to India stirred speculation among international and local observers, who saw his reception as a snub due to questionable associations with separatists and extremists.
In Mumbai, the Canadian first family engaged Bollywood icon Shah Rukh Khan. Trudeau, who was compelled to poke fun at his own attire, quipped during the meeting, "One of us is seriously underdressed, how embarrassing for him."
He similarly posed with his defense minister, Harjit Singh Sajjan, attributing mockingly his underdressed appearance. India's PM Narendra Modi met Trudeau on the visit's final day, after which he returned to Ottawa. The trip remains remembered for these incidents and interactions.
Read More: Jagmeet Singh is burning the bridges between India and Canada
In his prior visit, Trudeau himself admitted, "That was the beginning of the end," as his ill-fated trip backfired. This impending India trip appears poised to further undermine him. The Canadian liberal is already sitting on a rocky chair. Trudeau's decision to embark on this course is strikingly unwise. 
He would have been better off maintaining silence, considering the repercussions his actions may have on his already tenuous reputation.