Canada seems to have lost India as a significant ally in the Asian continent. After constant efforts from the Indian side to push Ottawa not to harbour violent Khalistani extremists on Canadian soil, it looks like New Delhi has run out of patience. In a rare development, India's Ministry of External Affairs on Friday issued an advisory to bring the attention of the world to Trudeau's dictatorial politics at home.
The Indian government asked its nationals in Canada to "exercise due caution and remain vigilant" against the backdrop of what it said was a "sharp increase" in hate crimes, sectarian violence and anti-India activities. The Khalistanis, who are recognized terrorists, have committed religious violence in India on many occasions. Then, after a severe crackdown undertaken by the Indian Government, these elements found a safe haven in Canada and are now funding anti-India activities on Canadian soil.
The advisory came amid the diplomatic row between India and Canada over the recent holding of a referendum by "pro-Khalistani" elements, on creating an independent homeland for Sikhs in Indian Punjab. It's highly likely that the referendum had tacit approval from the Trudeau regime. Trudeau's minority government is backed by the New Democratic Party.
Now, the leader of the NDP – Jagmeet Singh is known to have maintained warm relations with Khalistani factions in the country. As a result, the not-so-powerful PM Trudeau is shamelessly allowing terrorists and Islamists to flourish and grow within Canadian borders.
Read More: Trudeau's ambitious plan to curb every voice of dissent is all set to crash
Justin Trudeau touts himself and his party to be the liberal champions of the world. But in reality, Trudeau administration has left no stone unturned to quash democracy in Canada. The Trudeau regime has taken several steps to suppress opposition in the country. Trudeau plans to bring in a social media censoring law, named C-11, to curb the rise of alternative media under the pretext of regulating all online audio-visual content.
To take down his White conservative political opponents, Trudeau is in the works of creating a so-called anti-terror law, that hardly mentions Islamic terrorists but is particularly aimed at white right-wing conservatives of the country. All that the incumbent PM wants is to stay in power by murdering the democratic values of the country. Trudeau, being a left hardliner, enjoys total impunity from the global liberal watchdogs. Liberal media loves to present Trudeau in saintly light, and their newspapers and articles are generally inundated with heavy words of praise and admiration. But, India's Modi government's action of publicly shaming Trudeau for undermining democracy in Canada has dealt a severe blow to Trudeau's carefully-crafted PR campaign.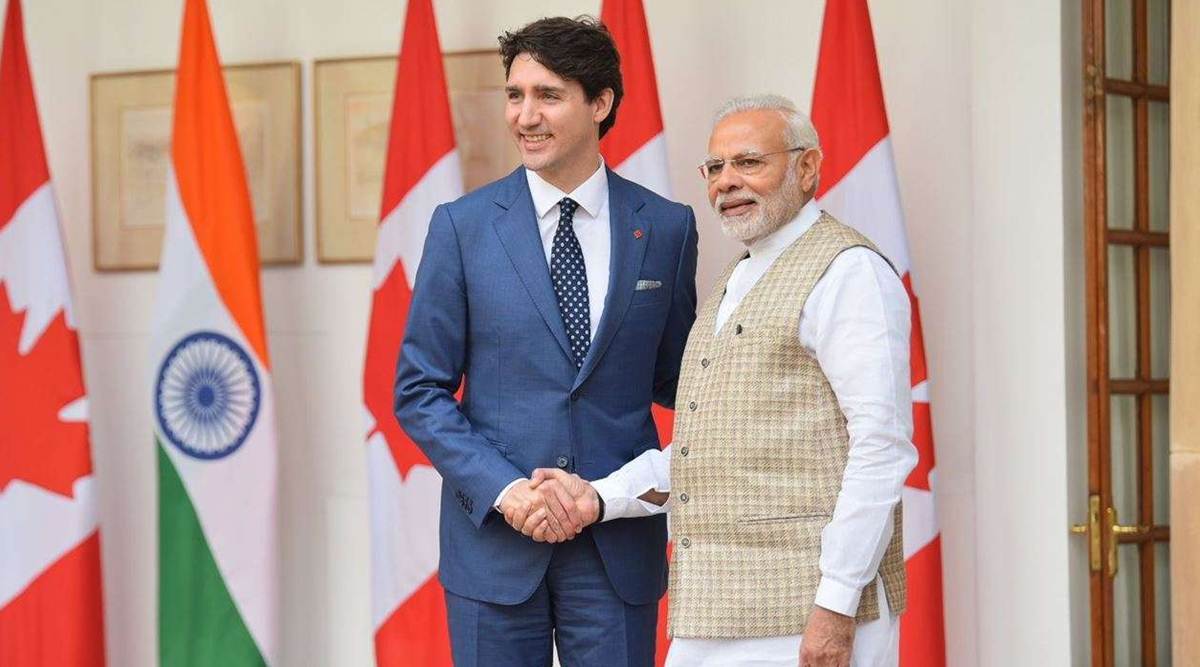 New Delhi has long been speaking against the rising Khalistan threat in Canada and has also been appealing to the Trudeau administration to act against it but to no avail. As a result, it looks like the Indian Prime Minister decided to take things into his own hands. What's more effective than shaming Trudeau on the world stage by issuing an advisory to its own people to take care of them and in turn labelling the Canadian administration ineffective?
Read More: Trudeau has come up with a tool that can brand you a terrorist for not agreeing with him
Modi's step would enlighten the Canadian populace who now might see Trudeau for what he is, and would in future support the conservatives who could in actuality endeavor to support the true Canadian spirit. New Delhi's step would also bring the focus to international organizations which are still silent on Trudeau's continuous attempt to quash democracy by undermining the freedom of speech and fostering terrorism.