The Q2 2023 economic statistics reveal a troubling situation in Canada. GDP has dropped again, and key sectors are underperforming. However, Alberta bucks the trend with its strong provincial policies. This province's resilience amidst the national downturn is a testament to effective governance.
This week, Statistics Canada unveiled Q2 2023 data, delivering grim news to Canadians. The Canadian economy unexpectedly shrank by 0.2 percent on an annualized basis in the second quarter, driven by a slowdown in housing investment and consumption, according to government figures.
Statistics Canada attributed this economic deceleration to ongoing drops in housing investment, reduced inventory accumulation, as well as slower international exports and household spending due to inflation.
This decline starkly contrasts with the Bank of Canada's 1.5 percent growth forecast and the consensus among analysts, who anticipated around 1.2 percent growth.
Preliminary data for July indicates minimal growth prospects for the third quarter, as noted by analysts. But that's not all, Canada's bond yields have plummeted, with the benchmark Canada two-year reaching its lowest intraday level since August 8 at 4.527%. Simultaneously, the Canadian dollar depreciated to C$1.354 per US dollar.
This all underscores exactly how big of an economic challenge Canada is facing.
Troubling Times
Experts universally concur that the central bank's rate hikes are exerting a more pronounced slowdown on the economy than initially anticipated. If output contracts in the third quarter, Canada might already find itself in a technical recession.
This data vividly illustrates an economy rapidly decelerating, grappling with the burden of a 475-basis-point increase in interest rates.
Canada's annual inflation rate has also unexpectedly surged to 3.3% in July 2023, further exacerbating the nation's economic woes. The situation is spiraling beyond control, with the federal government in Ottawa now striving to expedite spending cuts, highlighting the severity of the predicament.
Read More: The mind behind the excruciating demise of the Canadian economy
Alberta is Safe 
While discussions about spending cuts are prevalent, Alberta stands in stark contrast with its budget surplus.
Despite the prevailing nationwide economic gloom, Alberta is set to achieve a $2.4-billion surplus this fiscal year, a modest $94 million increase from the projection in February's budget, as reported in the province's first-quarter fiscal update.
Finance Minister Nate Horner, speaking at a Calgary news conference, emphasized Alberta's robust fiscal position, acknowledging the inevitability of economic fluctuations.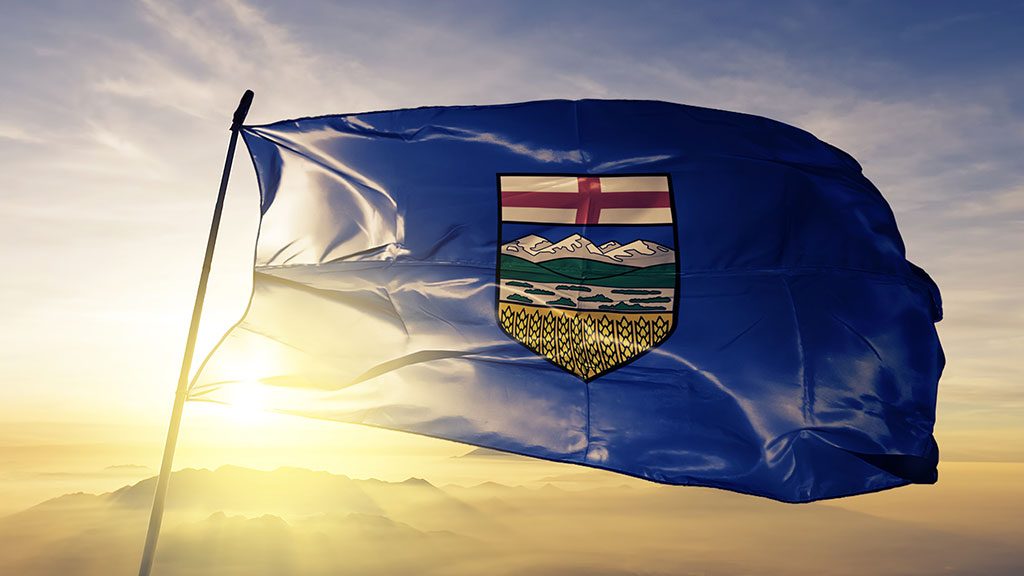 He expressed confidence in the province's economic outlook, highlighting its resilience in the face of future economic ups and downs, a testament to the effectiveness of Alberta's fiscal policies.
Alberta's personal income tax revenue has also seen a notable increase, surpassing budget projections by $597 million.
This boost can be attributed to unexpectedly rapid population growth driven by interprovincial migration, an influx of international students, temporary foreign workers, and refugee claimants, leading to a remarkable 4.4 percent rise in the population.
The significance of this growth surprised even the department's economists. It underscores the importance of striving to be both a low-tax and pro-growth jurisdiction, highlighting the interconnectedness of fiscal policies and economic development.
Read More: Bank of Canada's stupidity will turn Canada into the fastest declining economy in the world
Alberta's performance is indeed spectacular and deserving of applause, showcasing its enduring contribution to the broader Canadian economic landscape. This resilience not only prevents a deeper national recession but also serves as a testament to its thriving economic prospects.
The synergy of expanding economic opportunities and a robust energy sector plays a pivotal role in this remarkable achievement.
Watch More: