In recent times, Russia has been making notable strides in its relations with Eastern Europe through a strategic charm offensive. Eastern European countries have historically maintained a neutral stance towards Russia. However, this changed following the Russia-Ukraine conflict, as Western sanctions prompted them to distance themselves. Yet, the realities of geopolitics soon became evident, underscoring Russia's significant presence in the region. Eastern European nations began displaying a growing affinity for Russia, prompting Russia to reciprocate with its own charm offensive. 
Putin's Mea Culpa
Russian President Vladimir Putin, during his address at the Eastern Economic Forum, criticised and publicly acknowledged the Soviet Union's past decisions to deploy troops into Hungary in 1956 and Czechoslovakia in 1968 as 'mistakes'. He admitted that these actions were ill-judged and ran contrary to the interests of the people in those countries. This admission comes amid longstanding Western criticism of Moscow's historical interventions to suppress popular uprisings.
Putin stressed the importance of foreign policy aligning with the interests of other nations and recognized the mistakes made during the Soviet incursions into Hungary and Czechoslovakia. This statement reflects a degree of introspection on Russia's historical actions in Eastern Europe.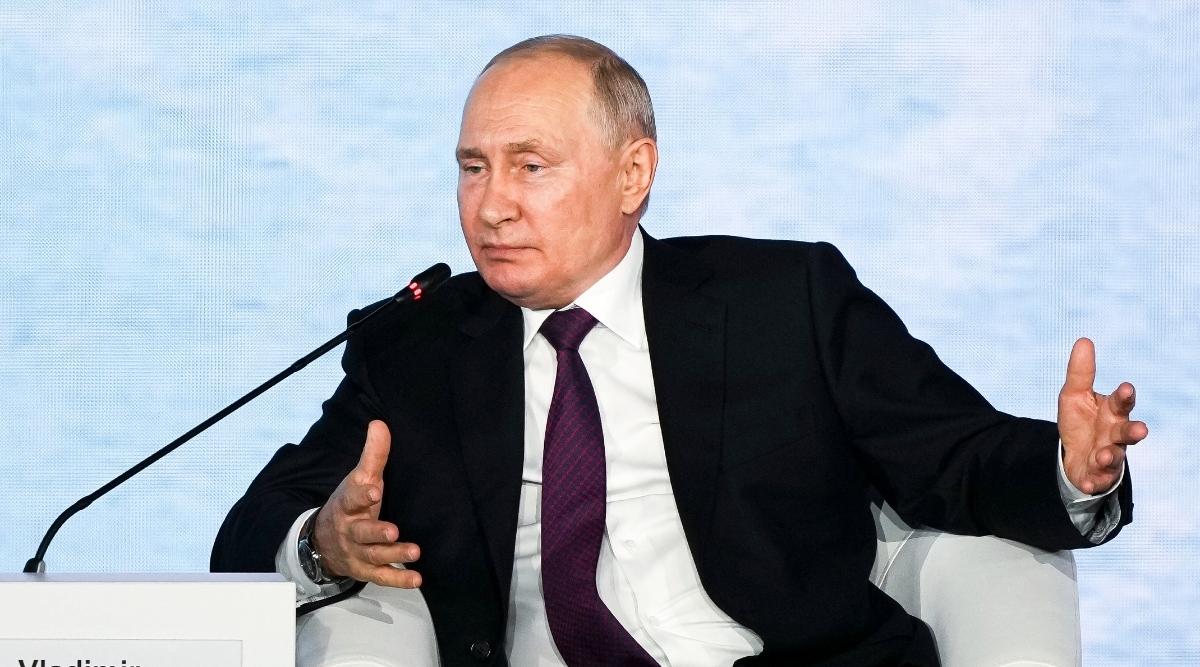 Read More: The Sweden-Finland episode is just another reminder of how adulterous EU nations are!
Moreover, Putin pointed to what he perceives as a parallel in Western behavior, where pressure is exerted on allies and partners, often prioritizing national interests over diplomatic friendships. This observation underscores the complexities of contemporary geopolitics.
Russian Foreign Minister Sergey Lavrov has previously criticized Western efforts to maintain hegemony through coercion and noted a trend toward using national currencies in international transactions. These comments highlight Russia's perspective on shifts in global power dynamics and its commitment to shaping a multipolar world order. Putin's admission and subsequent commentary reflect Russia's evolving foreign policy stance and its response to Western criticisms and actions.
Why Russia Isn't Sweating Sweden and Finland
In another notable event, Kremlin spokesman Dmitry Peskov indicated that Russia does not harbour concerns over Sweden and Finland seeking NATO membership, in contrast to its apprehensions about Ukraine potentially joining the alliance. Peskov clarified that Russia's lack of security-related issues, territorial disputes, civil conflicts, violence against Russian nationals, or language restrictions with Sweden and Finland renders their potential NATO membership less problematic from Russia's standpoint.
Sweden and Finland, both of which had long-standing traditions of neutrality, pursued NATO membership due to their concerns arising from the Ukraine conflict. Although initially planning to join NATO simultaneously, Sweden's application faced delays, and Finland gained membership in April.
Recent reports about the presence of US air assets in Finland prompted Peskov to express his hope that such actions would not pose a security threat to Russia. He acknowledged Russia's critical perspective on NATO, viewing it as a remnant of the Cold War era that exacerbates tensions and confrontations on the European continent, offering limited contributions to de-escalation efforts. This stance underscores Russia's nuanced approach to NATO expansion in Northern Europe.
Read More: Western Europe snubs Finland for Russia in a historical case
Putin Charming the Neighbors
Eastern Europe's significance as a region within Russia's sphere of influence is becoming increasingly evident with Vladimir Putin's ongoing charm offensive. This strategic move is aimed at further solidifying Russia's foothold in the region. By doing so, Putin seeks to diminish the influence of liberal ideologies in Eastern Europe, a goal that appears increasingly attainable given the region's growing affinity for Russia.
As Eastern European countries show signs of aligning more closely with Russia, the influence of Western liberal ideals may wane. This shift in regional dynamics underscores the ongoing competition for influence and power in Eastern Europe, with Putin's charm offensive being a noteworthy component of this evolving narrative.
Watch More: