Europe has killed two birds with a single stone in a historical case. With one, Western Europe has started cosying up to Russia and with the other, it has snubbed Finland. The signs are clear. Europe has finally realised that it can't turn a blind eye to Russia.
In December 2013, Finnish Fennovoima and Rusatom Overseas, a Rosatom subsidiary that exports nuclear power plants, inked a deal for the Hanhikivi-1 project. The concept called for the building of a single-unit nuclear power plant (NPP) based on the modern Russian VVER-1200 reactor, which has a 1,200 MW capacity.
However, in May this year, the contract to build a nuclear power plant in northwest Finland's Hanhikivi cape with the Russian company was terminated by the Finnish Fennovoima consortium, in which Rosatom holds a 34% minority stake. The Finnish consortium cited delays and then elevated risks brought on by the conflict in Ukraine.
Read More: Finland's NATO dreams in jeopardy as Sanna Marin's government nears a fall
Each side began legal action against the other in August, suing for billions of dollars in damages. At the time, Rosatom demanded $3 billion from the Finnish consortium, while Fennovoima claimed its demands were about €2 billion ($2 billion).
Earlier in December, The DRB i.e., Dispute Review Board, an arbitration body that resolves international contract issues, determined the Finnish termination of the contract to be unlawful following months of legal challenges.
According to Alexey Likhachyov, the chairman of the Russian state-owned nuclear corporation Rosatom, the International Dispute Review Board (DRB) has declined to bring financial claims against Rosatom. Hanhikivi-1 was the only international project "on which, so to speak, our foreign activities 'lost weight,'" according to Likhachyov, who also characterised Finland's decision to leave the project as political.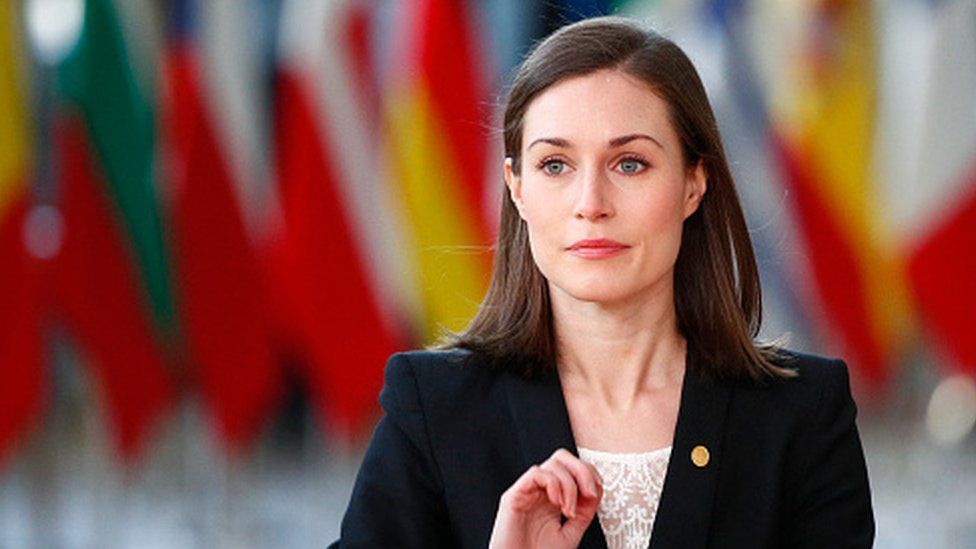 Likhachyov said, "This is the first and most important decision we have been waiting for." He added that "we cannot influence the attitude of the Finnish bosses. But let them sell it for their own money, and ours will be returned."
The president of Rosatom added that the first phase of the legal process had ended and that an international arbitration composed only of representatives of Western European countries has rendered an unambiguous ruling. According to Likhachyov, Financial demands from the Finnish side were rejected.
Yes, you heard that right. Representatives of Western European countries have favoured Russia and snubbed Finland's claims. Western Europe had stood with Washington in cornering Russia since the beginning of the war. However, lately, the countries have started showing a cordial attitude towards Russia.
Olaf Scholz, a few days ago said that he's open to business ties with Russia. Russia's Transneft has also received orders from Germany for oil. This is despite the EU's promise to stop purchasing Russian oil through marine lines as of December 5. Germany lately has been bypassing sanctions to get the wood from Russia through Belarus. Further, the Netherlands became the first country to revoke the majority of its sanctions from Russia.
Read More: Mysterious blasts in the Gulf of Finland reveal USA's nefarious plans to completely dismantle Nord Stream 1 pipeline
Further, Europeans detest Finland which has gained massively because of the European sanctions on Russia. Finland has been the beneficiary of high oil prices. St1 Nordic, a Finish oil firm, has declared that its revenue increased to five billion euros from 2.8 billion euros at the same time last year.
That came after the bigger, partially state-owned Neste, which runs Finland's biggest oil refinery, announced a sharp increase in earnings earlier. From barely eight million euros the previous year, operating earnings at Neste's oil segment soared to 571 million euros this year. 8 million to 571 million!!! Focus on the maths. It's so huge.
Finland is earning huge profits by selling energy to the European countries themselves. Finland could have given European countries a respite or a concession to battle the high prices crisis. But NO! Their motives are clear: Focus on filling your coffers!
Due to the high cost of gas and oil, European energy and utility businesses are taking on additional debt. Since the pandemic, their total debt has been increasing, and as of this year, it has risen by more than half to more than 1.7 trillion dollars. Clearly, Europeans are dreaded because of the prolonged Ukraine war and they wanted to teach Finland a lesson. They also realise the financial costs coming with sanctions on Russia. Therefore, they have snubbed Finland for Russia.