As 2025 federal elections loom, Chancellor Olaf Scholz grapples with a political rollercoaster. From plummeting popularity to surprising alliances, his journey into the election year is anything but predictable. A year ago, he was going all out against Former Chancellor Gerhald Schröder, now he is suddenly honoring him. 
In an unexpected turn of events, the Social Democrats (SPD) are gearing up to celebrate Gerhard Schröder's remarkable 60-year journey as a devoted party member. This commemorative event is slated for the end of October in Hannover and is strictly invitation-only.
Gerhard Schröder, who steered Germany as chancellor from 1998 to 2005, will be bestowed with a lapel pin and an honorary certificate, underscoring his unwavering commitment to Germany over the decades. The primary aim of this gathering is to honor Schröder's enduring loyalty to the party.
The guest list is anticipated to include approximately 50 attendees, consisting of past colleagues and close friends of the former chancellor.
Gerhard Schröder: The Man Caught Between East and West
This is a 180-degree turn by Olaf Scholz's party as six months ago, an unusual yet intriguing episode unfolded within the SPD, as there was an unsuccessful bid to expel Gerhard Schröder from the party, stemming from his connections with Russia. Allegations arose that Schröder was accruing nearly $1 million annually from Russian-controlled energy companies, casting a shadow on his political career.
Despite mounting criticism, Schröder maintained a close rapport with Russian President Vladimir Putin, even participating in "peace missions" to Moscow. Notably, he had previously held lucrative positions on the boards of two Kremlin-affiliated energy giants, Rosneft and Nord Stream.
However, after the Ukraine erupted, Schröder found himself in the crosshairs of German authorities, who attributed him some responsibility for the ensuing energy crisis. The SPD, due to its reservations about Schröder's Russian energy ties, chose to keep its distance, evident in his absence from this year's party conference.
But, time brings change, and Chancellor Scholz and his party are no exception to this evolving political landscape. Just a year ago, targeting leaders with pro-Russia leanings seemed advantageous, given the widespread public sentiment against Russia. However, within this short span, a significant shift in public sentiment has occurred, largely driven by the economic and energy crises.
Read More: If Scholz actually bans the AfD, Germany will implode
Germany's Pro-Russia Pivot: Rise of AfD 
Germany has witnessed the emergence of coup attempts and the rise of a new political tycoon i.e. the Alternative for Germany (AfD) party, gaining substantial support from the German populace by positioning itself as an alternative for a brighter future for Deutschland. Notably, AfD adopts a pro-Russia stance, garnering attention and support.
An investigation by the Organized Crime and Corruption Reporting Project (OCCRP) unveiled close ties between several AfD members and Russian politicians, along with financial benefits received. Furthermore, AfD staunchly opposes EU sanctions against Russia in light of the Ukraine conflict.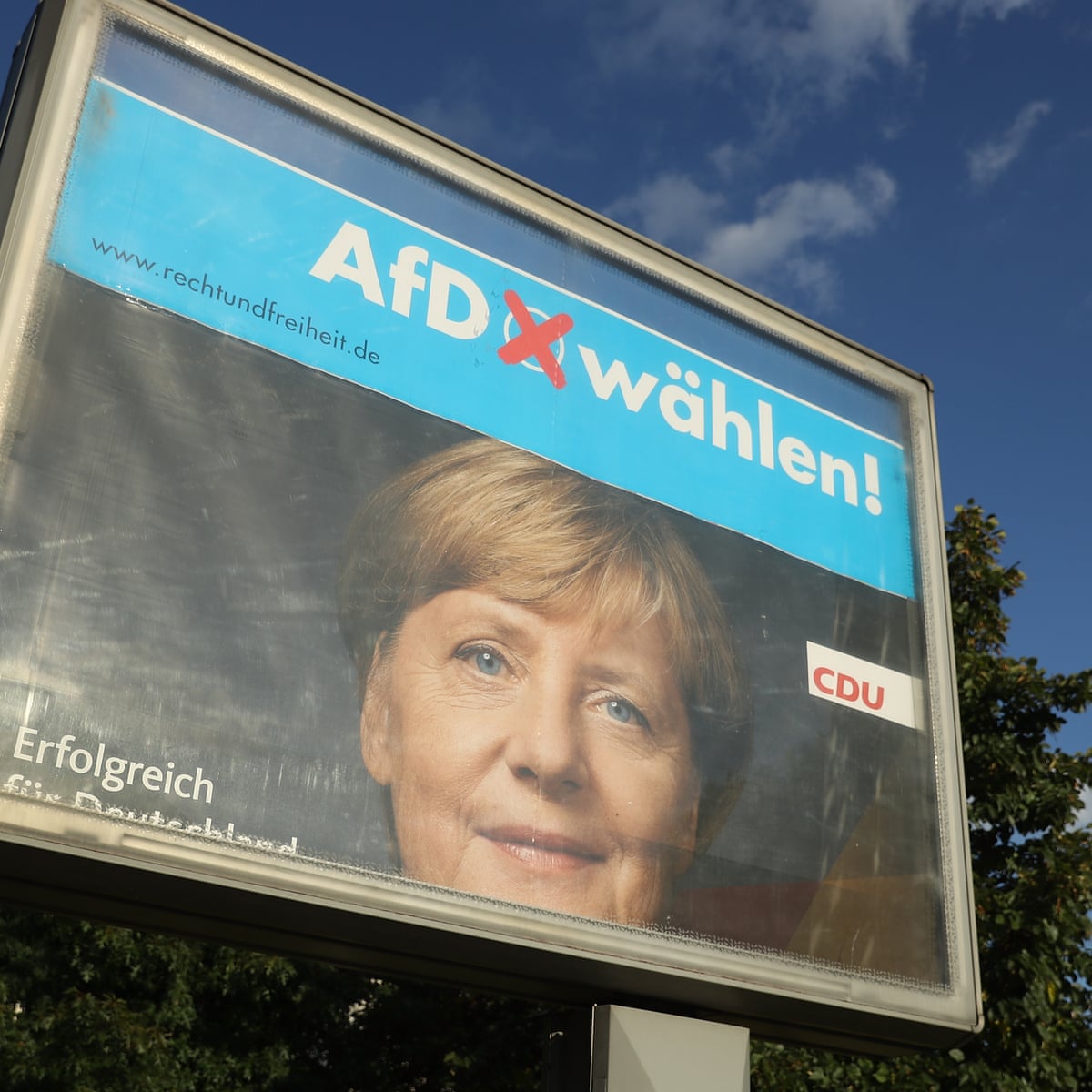 Recent developments include reports of five AfD politicians planning to visit the occupied Donbas region in eastern Ukraine in September 2022.  Additionally, an investigative report by The Insider and Spiegel alleged that AfD is actively receiving party donations from Russia.  
German authorities considered banning AfD in response to these findings, which reflects the seriousness of the situation and its effects on German politics. Olaf Scholz, however, is unable to act so astonishingly quickly. 
Stormy Seas for Scholz: Infighting Threatens Stability
The German Chancellor faces a challenging political landscape. Banning an opponent, like AfD, is not a straightforward solution, as it could further constrain his position. Scholz is already grappling with high levels of unpopularity, exacerbated by the loss of crucial bastions like Berlin to opposition parties.
Furthermore, within his three-party coalition of Greens-SPD-FDP, internal strife is intensifying. 
A telling example of these tensions occurred on May 23, when the German government postponed parliamentary discussions on climate legislation due to fundamental disagreements among the coalition partners. This incident highlighted the ongoing friction and challenges in coexistence between Chancellor Olaf Scholz's SPD, Finance Minister Christian Lindner's FDP, Economy Minister Robert Habeck, and Foreign Minister Annalena Baerbock's Greens party. 
Read More: From Green to Gray? Crippled Germany is going back to the Basics
As the 2025 federal elections loom closer, Olaf Scholz's options dwindle. Attempts to recast his image as pro-Russia seem to be a last-ditch effort to regain favor with the German electorate. 
However, sand has slipped through Scholz's grasp. The political landscape has shifted, his popularity has waned, and his coalition faces internal strife. Honoring Schroder won't help him anyway. 
Watch More: