A month ago, Yevgeny Prigozhin, the leader of Russia's Wagner Private Military Company (PMC), met a tragic end in a plane crash. Genetic tests conducted on the remains of the 10 individuals recovered from the crash site confirmed the presence of Prigozhin and his top associates among the casualties. 
This incident unfolded on the route between Moscow and St. Petersburg, Prigozhin's place of birth, yet the precise cause of the crash remains shrouded in uncertainty.
It's worth noting that Prigozhin, who had spearheaded a rebellion against Russia's military, had recently struck a deal with the Kremlin to quell the uprising. Under this agreement, he was granted freedom without facing any legal charges and relocated to Belarus. 
Nonetheless, questions persist regarding  whether he would ultimately be held accountable for his involvement in the rebellion, which had posed a substantial challenge to the authority of Russian President Vladimir Putin.
Prighozin Dies: Wagner Lives 
Following Prigozhin's demise, a pivotal question arose concerning the fate of the Wagner Private Military Company (PMC). Given its recent insurgency against the Russian government, there were speculations that President Vladimir Putin might disband the PMC entirely. 
However, this doesn't seem to be the case. Instead, Putin intends to overhaul the Wagner PMC into a new configuration. It appears that the PMC is undergoing a significant transformation.
Putin's focus has shifted towards a potential transformation to maintain control and utility.
Reportedly, Putin has proposed that Wagner's "volunteer units" enter into new contracts with other Private Military Companies (PMCs), of which there are several operating across different regions. 
While the Wagner Group, undergoes a process of reassignment, both within Russia and internationally, other PMCs are actively taking Wagner's place in Africa, Asia, and the Middle East, offering services such as training, arms provision, and combat forces to various governments and shadowy clients.
Notably, the FSB is reportedly working to transfer approximately 25,000 Wagner combatants who were involved in Ukraine to other existing PMCs. Intelligence agents are also said to be involved in the relocation of around 5,000 Wagnerians operating in Africa to different PMCs.
Read More: The Wagner coup was Putin's brainchild- undeniable proofs emerge
Putin's Roadmap: A New Strategy for Wagner 
While Wagner's influence in Africa is undeniably expanding, some new notable deployments of around 2,000 agents in the Central African Republic, 1,500 agents in Mali, and smaller detachments in Sudan, Madagascar, Mozambique, and Burkina Faso have been reported.
There is also a noteworthy development in Niger. Advocates of the newly established government in Niger are urging the deployment of Wagner troops to replace the French soldiers who previously backed the deposed regime.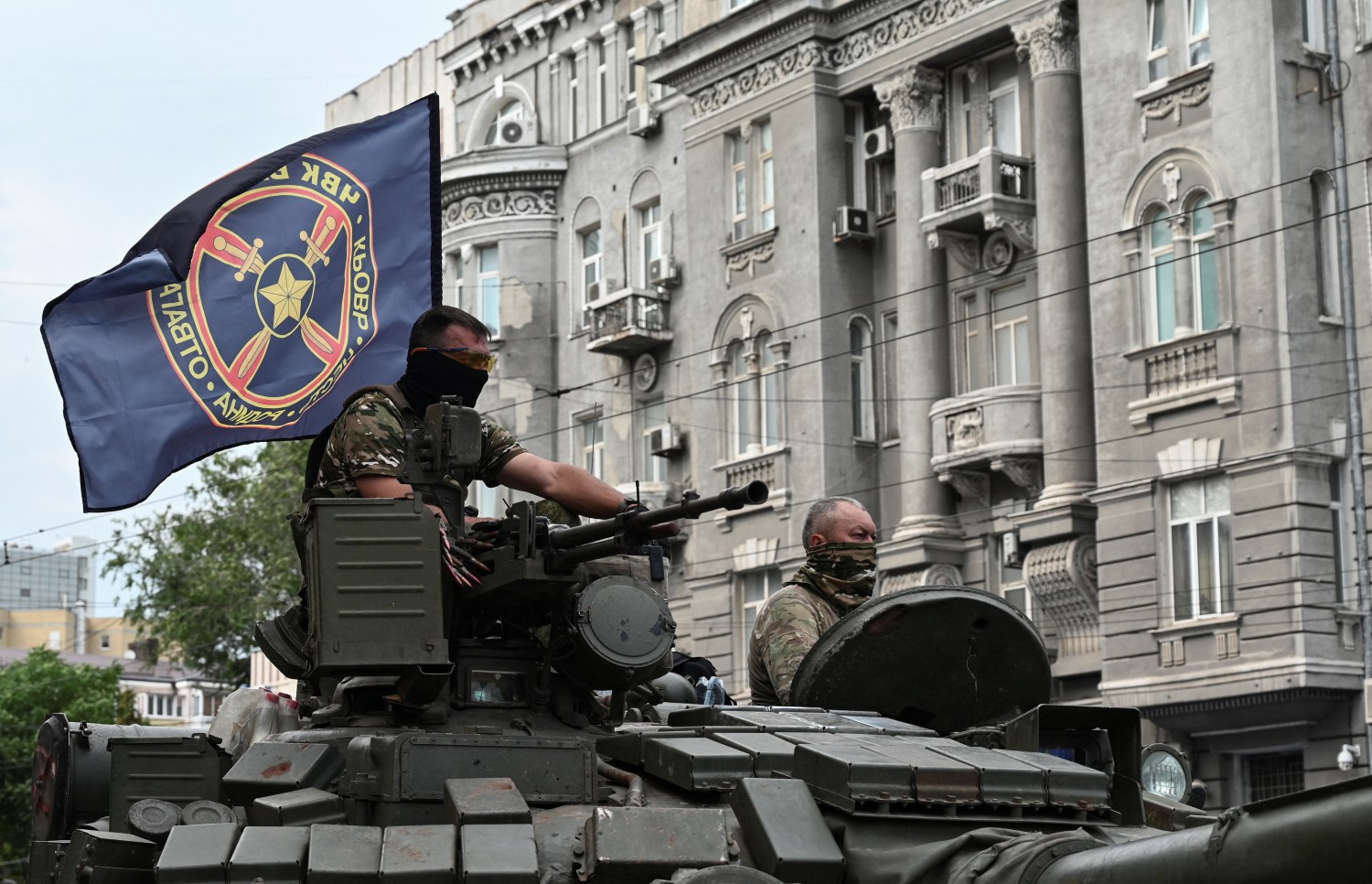 In a more distant context, Wagner agents are also actively recruiting fresh mercenaries in Central Asia for deployment in Ukraine. In Kazakhstan, recruitment posters promise prospective recruits the equivalent of US$5,000 if they join the group and stand "shoulder to shoulder" with Russia in Ukraine. 
In Kyrgyzstan, Wagner recruiters have employed a bait-and-switch tactic, initially offering security jobs in Russia but later shifting the focus to "tasks in the special operation zone in Ukraine" due to "a change in priorities." But, appears Wagner fighters have no issues with that. 
The transformation of the Wagner PMC, initially seen under the radar of Russian President Vladimir Putin by Western allies, is now proceeding toward a comprehensive overhaul. Notably, a significant unit is already integrating with the Russian army, and further developments are ongoing, posing potential challenges for Western interests.
Read More: Desperate to save its face, US sanctions Wagner as a warning
Contrary to dramatic speculations of Russia dismantling the Wagner PMC for minor reasons, it's abundantly clear that Russia has no intention of dropping its most formidable global instrument of power. The saga of the Wagner PMC continues with Putin as the sole leader now.
Watch More: