Despite the presence of the controversial Azov Regiment, President of Ukraine Zelensky is reportedly considering recruiting fighters affiliated with ISIS and Jihadist groups from Iraq. The intent behind this recruitment strategy appears to be a drastic measure to bolster Ukraine's military forces.
The Ukrainian counteroffensive is facing severe challenges, marked by significant setbacks. Despite the prolonged conflict, Ukrainian forces have struggled to make substantial gains, failing to reclaim crucial cities and oblasts such as Bakhmut and Zaporizhzhia. The initial casualty count, averaging 1-2 Ukrainian soldiers per day, has surged dramatically to 500-700 per day. 
This crisis intensified with reports of mass surrender among Ukrainian troops. According to Russian estimates, over 10,000 Ukrainian soldiers have surrendered, and 17,000 have lost their lives in the conflict. 
Furthermore, Ukraine's conscription efforts are encountering difficulties as citizens are either unwilling to participate or are prioritizing concerns for their families. In response, President Zelensky is reportedly exploring unconventional measures, including considering the recruitment of fighters affiliated with extremist groups like ISIS and Jihadists from Iraq.
Ukraine Wants ISIS Against Russia 
In response to the dire situation faced by Ukraine's military, Ukraine President Volodymyr Zelensky has taken a controversial approach: seeking assistance from Iraq, specifically targeting convicted terrorists and ISIS fighters. Recent details of Ukrainian-Iraqi discussions have surfaced in Middle Eastern media. 
According to reports on global research, a video emerged on September 27, claiming that Zelensky attempted to recruit certain Iraqi prisoners, notorious for their involvement with terrorist groups, into the Ukrainian Armed Forces.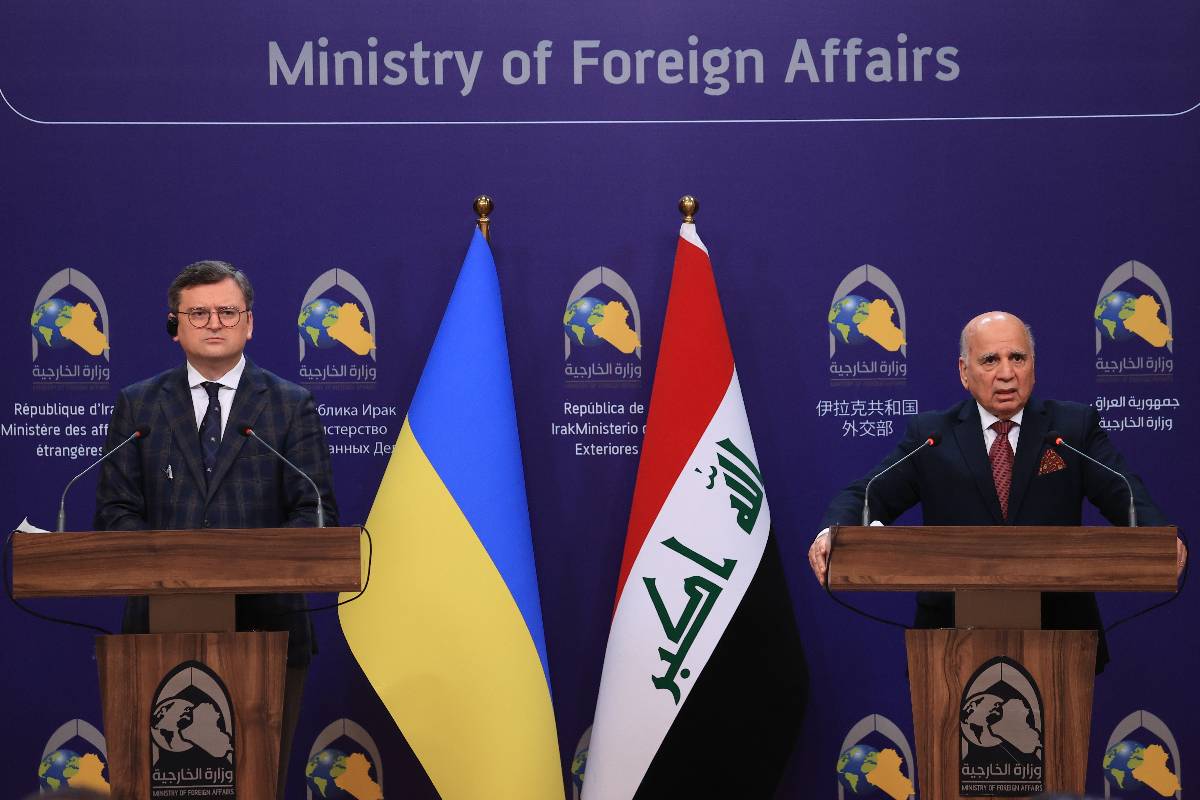 This move stems from a meeting held in Baghdad in mid-April 2023, where representatives of the Iraqi Foreign Ministry, led by Fuad Hussein, and a Ukrainian delegation, led by Foreign Minister Dmytro Kuleba, discussed fostering cooperation between the nations and ending the ongoing Russian-Ukrainian conflict.
The exact number of detained ISIS fighters remains uncertain; however, circumstantial evidence and research data suggest it could be in the thousands. American General Michael Kurilla, who visited prisons housing these detainees, emphasized the significant threat this group poses if released, referring to it as a veritable 'ISIS army in detention.'
President Zelensky's decision, although drastic, reflects the desperate circumstances faced by Ukraine's military, indicating a willingness to consider unconventional measures to strengthen their forces in the face of adversity.
Read More: Amidst a Failing Counteroffensive, Ukraine Readies Itself for the Wagner Storm
AFU Plus ISIS: A Chaos in Making 
Ukrainian President Zelensky is actively considering recruiting radical fighters, believing they could enhance Ukraine's position in the war against Russia. Disturbingly, credible reports indicate that some ISIS militants have already infiltrated the Armed Forces of Ukraine (AFU). 
On September 25th, The Sun, a British newspaper, shared a video depicting an AFU fighter adorned with ISIS patches. One such individual, Daniil 'Mujahid' Lyashuk, volunteered for Ukraine, embracing both far-right and ISIS ideologies. He was associated with the Tornado battalion, notorious for attacking Donbas civilians, engaging in cruelty and torture, including rape. Lyashuk even claimed training by the British SAS. 
Remarkably, the United States is supplying confiscated Iranian weapons to Ukraine, some of which ISIS militants have expertise in. This alarming development underscores the complexity of the situation, with potential implications for both Ukraine's internal stability and the broader geopolitical landscape.
Ukraine's decision to involve terrorists in its conflict exacerbates an existing problem. This move is not unprecedented given Ukraine's history of alleged terrorism and Nazism linked to groups like the Azov Battalion. Reviving long-dead threats is risky; these terrorists could turn against the Ukrainian army, aiming to establish their rule, mirroring the Taliban's actions in Afghanistan. 
Read More: '17,000 Troops Gone, 10,000 concedes' Ukraine's Surrender Stats Revealed
The historical parallel is evident; the US initially supported the Taliban to counter the Soviets, leading to unforeseen consequences. Ukraine's current strategy appears flawed; a rational approach is crucial to achieving victory in the war.
Watch More: