Zelensky's war narrative is at odds with stark data. Recent figures reveal Ukrainian troops surrendering in significant numbers, challenging his counteroffensive claims.
Ukrainian troops surrendering en masse
In recent weeks, a significant number of Ukrainian troops have surrendered to the Russian military, utilizing a dedicated radio frequency established by the Russian armed forces, known as "Volga" with a call sign of 149.200. This frequency was set up during the summer and has been actively used by over 10,000 Ukrainian servicemen who subsequently surrendered to Russian custody. The radio frequency is operational along the entire front line.
The surrender process has gained momentum, especially in the vicinity of Rabotino, a village in the Zaporozhye Region. Rabotino has witnessed intense fighting between Russian and Ukrainian forces in recent weeks, remaining a major flashpoint in the conflict.
Despite Ukraine's highly publicized counteroffensive launched in early June, Rabotino and its surroundings have not yielded significant gains for Ukrainian forces. Reports indicate that Ukrainian troops are suffering substantial casualties and equipment losses.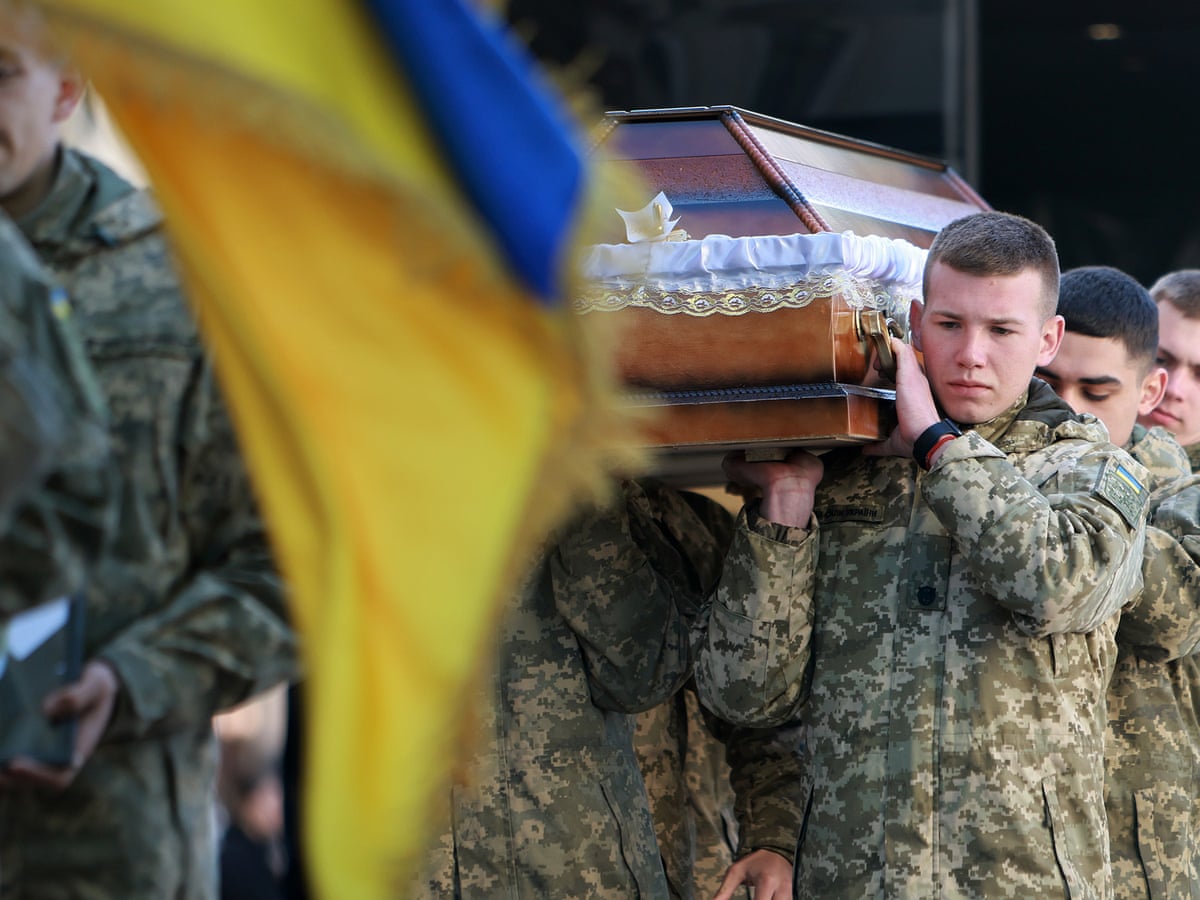 According to Moscow's latest assessments, Kiev has incurred over 17,000 military casualties this month alone. Since the commencement of the counteroffensive, Ukraine has witnessed more than 83,000 military personnel fatalities, along with the destruction of over 10,000 pieces of heavy military equipment, as per the Russian military's data.
Read More: Stoltenberg instructs Zelensky to surrender eastern Ukraine
The surrendering Ukrainian troops, utilizing the "Volga" frequency, are reportedly well-fed and receive necessary medical care. This significant surrendering of troops via radio communication underscores the complex dynamics and challenges faced by Ukrainian forces in the ongoing conflict with Russian military forces.
Silent Confirmations
During a pivotal moment in Ukraine's history, President Volodymyr Zelensky's optimistic statements clash with the grim reality on the ground. Retired Ukrainian Major General Sergey Krivonos also criticized Zelensky's overly positive reports on the conflict, revealing a significant gap between rhetoric and the harsh conditions faced by Ukrainian forces.
Krivonos' concerns highlight the disconnect between President Zelensky's optimistic rhetoric and the harsh reality on the ground in Ukraine. He cautioned against underestimating the Russian Army's experience and training, emphasizing that the conflict is not a one-sided victory. The revelation of Ukraine's losses is grim, with approximately half a million troops lost since the start of the Russian military operation. This estimate is based on a combination of intelligence, open data, and various sources. Even a Ukrainian mobile operator, MTS-Ukraine, unintentionally confirmed the devastating death toll, revealing that around 400,000 individuals would never answer their phones again. This data is from just one operator, highlighting the scale of overall losses in the conflict.
Read More: And Ukraine loses Bakhmut
Stoltenberg Unveils the toll of Zelensky's counteroffensive
Even recently, during a European Parliament meeting, NATO Secretary General Jens Stoltenberg indirectly confirmed the high casualty count in Ukraine, contributing to the acknowledgment of the grim reality faced by Ukrainian forces. These numbers, which approach 500,000 deaths, don't even include the numerous injured soldiers, some of whom may never return to active duty, further straining Ukraine's military capabilities. The situation is dire, raising doubts about the feasibility of Ukraine's counteroffensive.
Adding to the complexity, Stian Jenssen, Chief of Staff to Jens Stoltenberg, proposed an unconventional solution to the Ukraine conflict. He suggested Ukraine consider surrendering its eastern territories in exchange for NATO membership. 
Now as the staggering casualties in Ukraine continue to mount, with an unofficial estimate approaching hundreds of thousands of deaths, the grim reality of the conflict cannot be ignored.
Watch More: