Picture this: Ukraine drops its territorial aspirations, and in return, gets a shiny NATO membership card. Couldn't believe your eyes? So here's the statement from Stoltenberg's chief of staff himself.
"I think that a solution could be for Ukraine to give up territory, and get NATO membership in return," Jenssen said at the debate, according to Norway's VG newspaper. This discussion is already underway within NATO, he said, suggesting that it could be a "possible solution" to the conflict.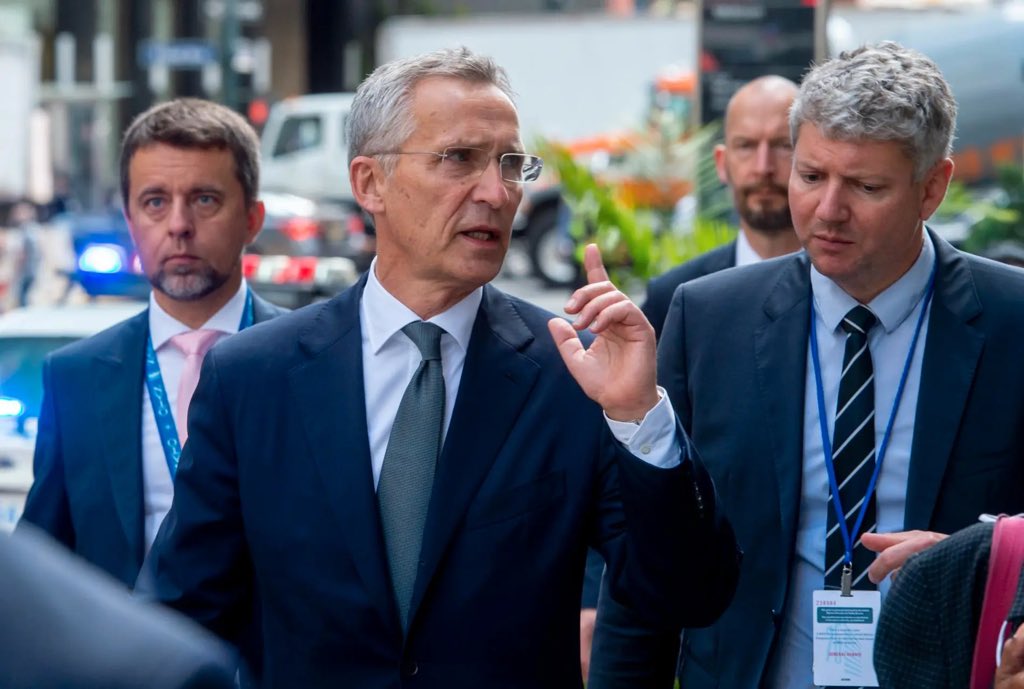 Plot Twist: Surrender?
It's a proposition that has raised eyebrows, puzzled pundits, and left us wondering. NATO has turned the tables on Ukraine by suggesting a rather unconventional solution to the ongoing conflict in Eastern Ukraine. Secretary General Jens Stoltenberg's chief of staff, Stian Jenssen, raised eyebrows during a debate when he proposed that Ukraine should consider surrendering its eastern territories in exchange for the coveted prize of NATO membership. Yes, NATO, the steadfast ally that has stood by Ukraine's side throughout the tumultuous war, is now proposing that Ukraine simply let go of its territorial ambitions and call it a day.
This idea, according to Jenssen, has found a foothold in internal NATO discussions as a potential "possible solution" to the ongoing conflict. NATO, long hailed as Ukraine's most dependable ally, is now seen as the bearer of an unexpected ultimatum. The idea of abandoning claims on territories like Donetsk, Lugansk, Kherson, and Zaporozhye, which saw themselves don Russian hats following referendums, has struck the Ukrainian government. 
This is not the first time such proposals have surfaced. Rumors of behind-the-scenes dealings have swirled in the past. Swiss outlet Neue Zürcher Zeitung claimed in February that CIA Director William Burns had offered Russia a "land for peace" deal in which Moscow would keep "20% of Ukrainian territory." 
Read More: And Ukraine loses Bakhmut
Toll of Conflict
However, amidst all this, Ukraine is grappling with the hard reality of its counteroffensive against Russian forces. The toll has been staggering, with losses in both manpower and equipment surpassing grim milestones. 
As Ukraine's dream of NATO membership hangs in the balance, the alliance itself remains cryptic about the timing of this much-coveted embrace. Following a recent summit where Ukraine's membership aspirations were left unfulfilled, NATO's members collectively stated that Ukraine can only join "when allies agree and conditions are met." Now, in a new twist, the alliance is introducing yet another condition: "Forget Eastern Ukraine as your region."
The audacity of NATO's proposal, whether a serious consideration or a mere thought experiment, must have stirred a cocktail of emotions in Ukraine.
Watch More: