Justin Trudeau and Hamas: In an unprecedented turn of events, the world finds itself embroiled in two wars, notably the conflict in Israel which has again stunned the global community. Western powers, in their usual stance, stand firmly behind Israel during these challenging times. 
However, a distinct shift in perspective is evident in Canada. Despite the common trend of support, the Liberal Party, under the leadership of Justin Trudeau, has revealed its true intentions. The party's support seems to extend towards Hamas. 
On October 7th, the world witnessed the eruption of the Israel-Gaza conflict, plunging the Middle East into unrest once again. Triggered by Hamas, Gaza launched 5,000 rockets at Israel, causing numerous injuries and casualties among Israelis. In a disturbing escalation, Hamas extended its aggression by abducting Israeli women and children, shattering families across the region.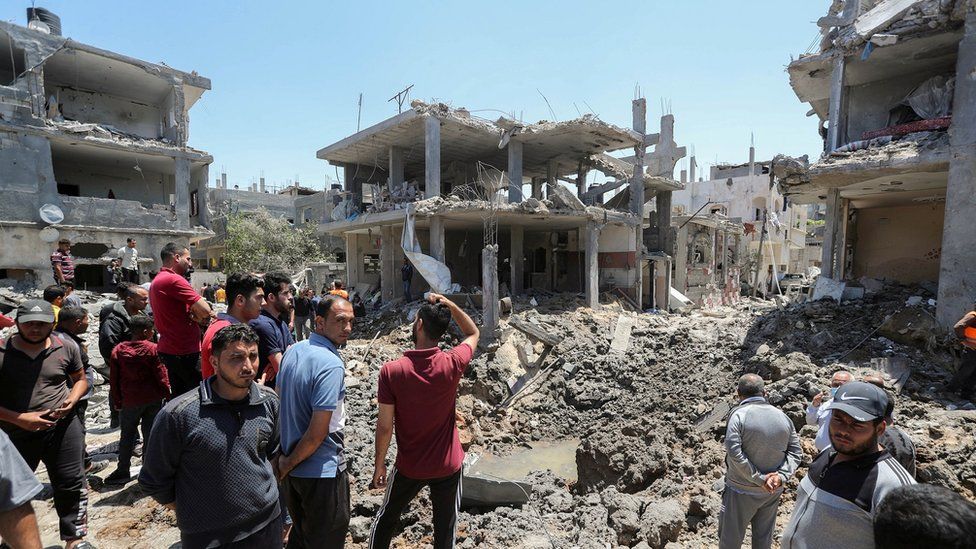 In response, Israel declared a counter-operation, pledging to bring an end to the Gaza threat permanently. The conflict intensified, resulting in a devastating toll of over 3000 casualties. In a united front, Western powers, including the EU and the US, labeled Hamas a terrorist organization and supported Israel's defensive actions. 
However, Canada's Prime Minister, Justin Trudeau, and the Liberal Party have taken a divergent stance, deviating from the international consensus on the matter.
In the face of the escalating Israel-Gaza conflict, Ottawa's initial reluctance to make a statement was overshadowed by a significant misstep within the Liberal Party. 
The Liberals Support Gaza: Worrying Sign 
A senior advisor to a Liberal cabinet minister, Brandon Montour, openly endorsed Palestinian "revolutionary violence" on social media, even advocating for the destruction of Israel. Montour's public alignment with a "Marxist-Leninist, Proletarian feminist" account intensified the controversy. This endorsement occurred amid unprecedented Hamas attacks on Israel, resulting in the deaths of over 600 Israeli soldiers and civilians. 
Disturbingly, 100 hostages, including vulnerable individuals, were kidnapped, prompting one Israeli official to liken the situation to "our 9/11." Thousands of rockets were fired, and dozens of Palestinian gunmen infiltrated Israeli territory.
Montour's Instagram post, glorifying "revolutionary violence" as a means of liberation, included images depicting Hamas terrorists capturing Israeli soldiers. The post, captioned "Go Palestine," was saturated with hashtags such as #destroyisrael, #destroyimperialism, #destroycolonialism, #freepalestine, and #revolution. Concurrently, several Canadian cities saw parades in support of Palestine and Hamas terrorists, marked by the alarming presence of anti-Semitic slogans.
Amid this chaos, the Liberal Party's failure to act was conspicuous. No decisive measures were taken to curb the promotion of violence and hatred. 
Rather than exerting pressure on Hamas, Prime Minister Justin Trudeau diverted his attention, engaging in discussions with UAE leader MBZ. Strikingly, Trudeau's focus shifted to India, neglecting the urgent need to address the escalating conflict.
This series of events underscored a concerning lack of action within the Canadian government, allowing divisive sentiments and support for violence to proliferate unchecked. The Liberal Party's failure to condemn such actions raised questions about their stance on international conflicts, leaving the nation and the global community in a state of deep concern.
Read More: So, Ukraine is selling Arms to Hamas
Funding Hamas: The $100M Assistance 
Accusations of the Canadian Government funding Hamas in the past have cast a shadow over its actions. In a 2017 report from UN Watch, the Trudeau government's support for UNRWA was criticized. UN Watch noted that staff members at UNRWA used anti-Israel rhetoric and celebrated terrorism, even referencing Adolf Hitler. 
Executive Director Hillel C. Neuer expressed deep concern in a letter to Prime Minister Justin Trudeau, highlighting the contradiction in Canada funding schools employing proponents of racism and terrorism.
It was reported that approximately CA $100 million indirectly reached Hamas through these measures. This financial connection raised serious questions about Canada's stance on the Israel-Palestine conflict. Trudeau's perceived animosity against Israel became apparent, with his support indirectly benefiting Hamas, a group widely recognized as a terrorist organization.
Read More: Trudeau is funding Hamas to unsettle Israel
These allegations have raised significant concerns about Canada's foreign policy, suggesting a contradiction between its stated values and its actions. The nation's reputation in international affairs is at stake, and these events have led many to question the consistency and integrity of Canada's foreign relations.
Watch More: