Ukraine, a nation infamous for its controversies and corruption, has once again found itself embroiled in a scandal of epic proportions. Known for its connections to neo-Nazi groups and a history of questionable dealings, Ukraine has now been implicated in selling arms to Hamas, the Palestinian militant organization. 
Amid a deadly conflict between Israel and Palestine over the Flashpoint West Bank cities, tensions have reached a boiling point. However, it is not just Palestine that Israel is angry at; their fury is directed toward the United States and Ukraine as well.
According to reports by the Middle East Monitor, US weapons intended for Afghanistan and other rival nations have found their way into the hands of Palestinian groups. The local Palestinian news agency disclosed that unnamed Israeli military officials confirmed that some of the small weapons seized in Afghanistan had been spotted in the hands of Palestinian factions in the Gaza Strip.
Ukrainians' weapons to Hamas 
The implications of this revelation are alarming. The Israeli military officials expressed concerns about the dangers of advanced US and Western arms, originally sent to Ukraine, ending up in the hands of Israel's enemies in the region, including Iran. 
The officer noted that paramilitary forces involved in the Russian-Ukrainian war were monitoring the arms sent to Ukraine, such as the anti-missile system known as Javelin. Yet, the weapons have found their way through back channels.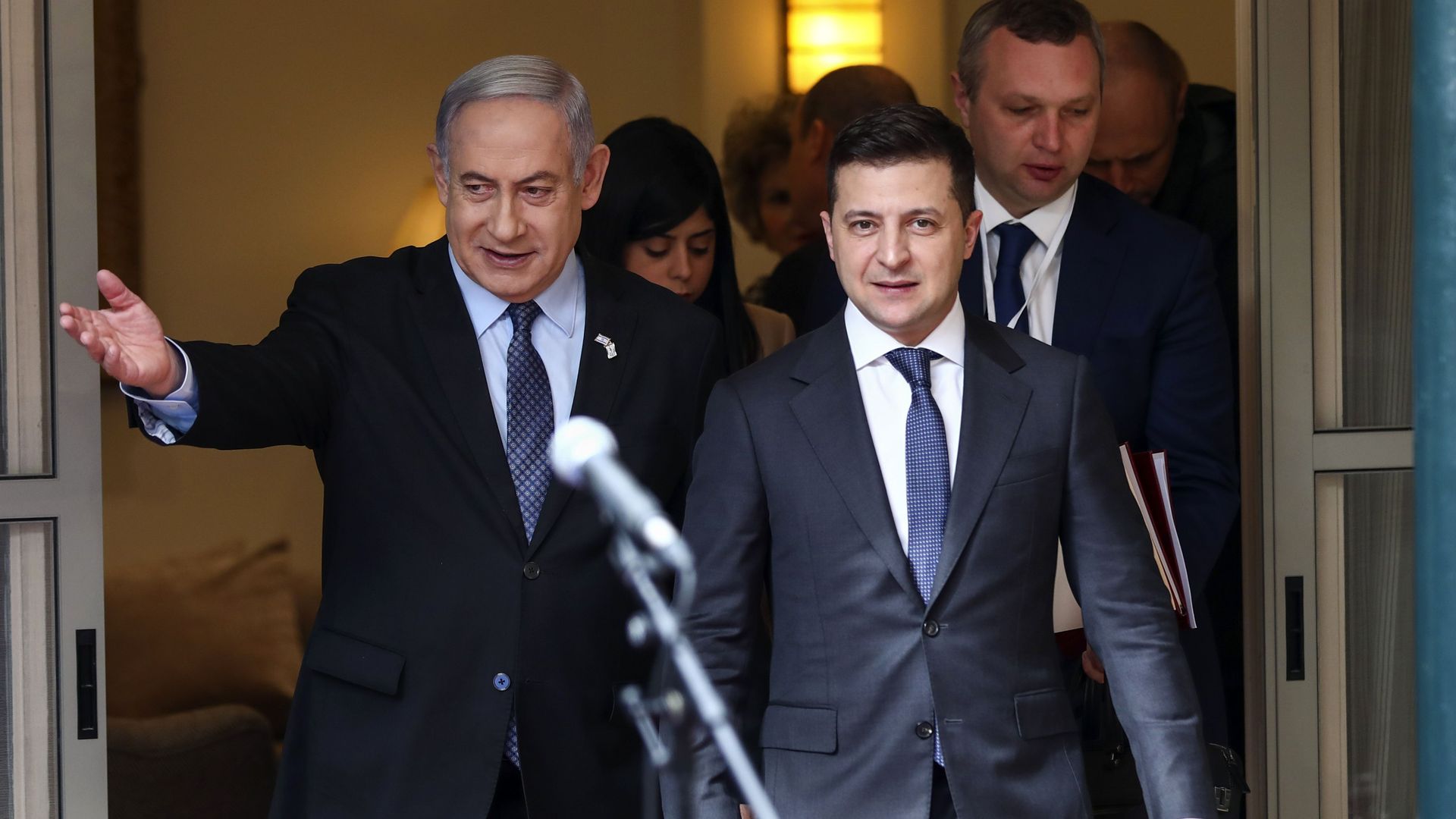 These military groups fighting in Ukraine are allegedly seeking to smuggle weapons for profit. The Israeli military officials further warned that the transfer of unrecorded weapons could spell trouble not only for Israel but also for the entire region. 
The Palestinian factions and Hezbollah could obtain these weapons, and the fear is that Iran could learn how to manufacture similar weapons, further destabilizing the already volatile situation. This development has come as a surprise, as Ukraine and Israel were expected to come together against their common enemy, Iran. 
However, the money-making habits of Ukrainian President Volodymyr Zelensky have shattered any hopes of a united front. The international community has long discussed the need for NATO allies to closely monitor and control the transfer of weapons. 
Read More: A powerful underground arms empire has been created! Courtesy: NATO's mindless arms donation to Ukraine
Warnings Already Given 
The arms market in Europe has spiraled out of control, with Ukraine playing a central role in this unprecedented militarism. 
NATO's careless and excessive arms donations to Ukraine have created an administrative nightmare, characterized by a profound failure in accountability. Recent reports have shed light on the lack of record-keeping and oversight, exposing the alarming risk of unauthorized equipment transfers.
The consequences of this negligence are terrifying. Ukraine has become a hub for unmonitored weapons, including small arms, night vision optic devices, and cold-weather gear. It is estimated that more than 35m of unmonitored weapons have gone missing. 
This unregulated flow of weaponry has not only affected Sweden, which is grappling with a surge in firearm-related violence but has also fueled drug and firearm trafficking rings across Europe.
Read More: Macron checks NATO's advance into the Indo Pacific and we just know why he did that
The situation is reaching a tipping point, and the consequences could be catastrophic if NATO allies fail to address the unchecked arms aid to Ukraine. The world is on the brink of disaster, and the West must abandon its reckless arms donations, replacing them with responsible and accountable policies. 
The future of a peaceful and secure world hangs in the balance, and urgent action is needed to prevent further proliferation of uncontrolled weaponry.
Watch More: