In the fierce battle of global geopolitics, it appears that NATO has bitten off more sushi than it can chew. Attempting to extend its reach into the dynamic markets of Asia, it finds an unlikely adversary, not from the East, but from its ranks. Emmanuel Macron, the French President, reminiscent of a chef defiantly protecting his secret recipe, has uncorked a vintage bottle of opposition, serving a sassy reminder that NATO's business is firmly rooted in the North Atlantic, not Asia.
Battle for Asian Market
Picture this: NATO, like a starry-eyed entrepreneur, is set on expanding its North Atlantic boutique into a global franchise. The target? The burgeoning markets of Asia. But before they can even think about popping the champagne at the grand opening of a liaison office in Japan or rolling out the red carpet for India as a NATO Plus member, in storms the French President, Emmanuel Macron. And boy, is he unhappy.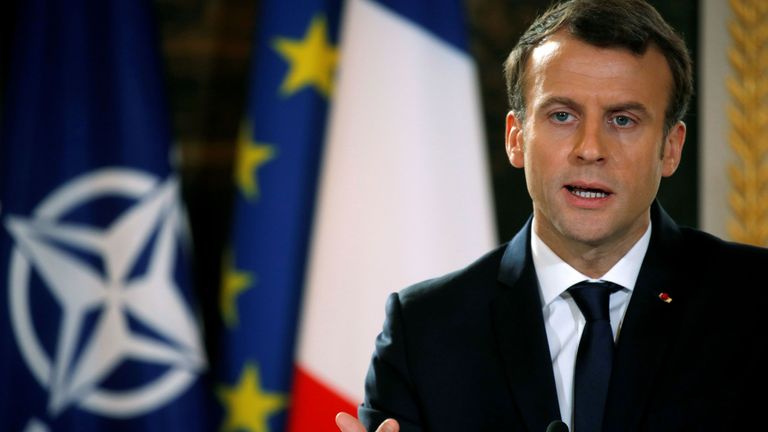 "NATO [stands for] North Atlantic. Let's not forget our geography, my dear friends," an unnamed French official reminded of the alliance's geographical mandate. Meanwhile, the same official delivers the savagely diplomatic blow, "There is no NATO liaison office in any country in the region. If NATO needs situational awareness in the region, it can use the embassies designated as the point of contact." Now that's a textbook diplomatic 'take that'.
The Betrayal Stinks
The crux of the issue? It's like a high-stakes poker game, and France believes it knows the USA's hand. A clever ruse, an expansion under the pretense of geopolitics, but with an ulterior motive – boosting their weapons market in Asia. France, still nursing the wounds of the AUKUS backstabbing, is keenly aware of these maneuvers.
You see, the French have a decent game going in Asia. They're playing their cards right with Raffael fighter jets manufactured by Dassault Aviation and other attractive defense components like submarines. Countries like Indonesia, UAE, and India can't get enough. Now, imagine the US encroaching on that turf with a NATO storefront. That's a challenge to the French market that Macron isn't going to take lying down.
Read more: France and Italy defy Biden's diktat of banning Russia completely
The Great Internal Division
The plot thickens as we see NATO's ranks divide on this issue. And India's membership in NATO Plus? Oh, the drama! Norway's Deputy Foreign Minister threw a curveball, "When it comes to joining alliances, countries should make their own decisions." France, on the other hand, echoes the geographic limitations of NATO, underscoring the impossibility of expanding operations into Asia. It's a clash of perspectives, France and the USA at opposite ends of the spectrum, as colorful and contentious as a reality show finale.
France can walk on its own
Macron, who isn't exactly renowned for blindly trailing behind the US, has another ace up his sleeve – EU-China relations. The possibility of a NATO office in Japan and expansion in Asia could seriously jeopardize these relations, which is an endgame that France simply won't entertain. Macron's April visit to Beijing was less subtle diplomacy and more a neon sign flashing, "We value our relationship with China!"
While the US perceives China as the big bad wolf threatening its geopolitical house of cards, its containment strategy seems to be backfiring. Opening an office in Japan would require the unanimous approval of the North Atlantic Council. Guess who's holding a veto card there? That's right, our man Macron. So, if the US believes it can waltz in and execute its expansion plans, they're in for a rude awakening.
Read More: So France is finally getting a French army if not an EU army
Macron's rebuke of NATO's Asian aspirations is a symphony of savage wit, complex geopolitical maneuvers, and calculated defense of national interests. He reminds all that the grand game of global politics is anything but dull, and for those involved, there is always another move, another gambit, and another round to be played. Here's to the game nations play and the leaders who aren't afraid to upset the board.
Watch More: