The United States, seemingly waning in influence in the Middle East, has regained strength. All eyes are suddenly on the U.S. once again as it addresses the Israel-Gaza conflict. Yet, Egypt and Saudi Arabia are notably displeased with the U.S. and they didn't bother to express their expression in broad daylight. 
In the ongoing Israel-Gaza conflict, Israeli authorities report over 1,400 deaths and 3,400 injuries in Israel due to attacks by Hamas, which began on October 7. In retaliation, Israeli forces launched airstrikes on Gaza after Hamas infiltrated Israel, abducting children and women. Gaza has seen 3,478 deaths and over 12,000 injuries, as per the Palestinian Ministry of Health. 
Tensions rise as Israel contemplates a ground war in Gaza. The situation in the Middle East continues to worsen daily, with a looming crisis of big war and a massive migrant crisis. 
The Middle East is ablaze with heightened tensions as Iran and Lebanon issue warnings about new battlefronts against Israel. Amidst this turmoil, the United States has made a significant entrance. 
President Joe Biden's visit to Israel on October 18th, while seemingly routine, remained on global attention. 
However, his planned meeting in Lebanon was abruptly canceled by Lebanese officials, who claimed the U.S. couldn't halt the ongoing conflict. The motives behind this cancellation remain unclear.
Prior to this, U.S. Secretary of State Anthony Blinken's visit to Egypt and Saudi Arabia also faced similar challenges. Blinken, like Biden, encountered unexpected setbacks and embarrassments during his diplomatic efforts in the region. But yes, his embarrassment was kind of more intense. 
Blinken Gets Snubbed: Cairo and Riyadh At Play 
In the recent diplomatic efforts concerning the Israel-Hamas conflict, U.S. Secretary of State Antony Blinken encountered substantial challenges, notably from influential figures in the Arab world. His attempts to persuade Egypt's Abdel Fatah El-Sisi and Saudi Arabian Crown Prince Mohammed bin Salman to align with the U.S. stance faced strong opposition.
In Riyadh, Blinken experienced significant delays, with the Saudi Crown Prince arriving the following morning for their meeting. During the meeting, Prince Mohammed emphasized the US must halt the military operations that had resulted in civilian casualties, referencing both Hamas's actions and Israel's counteroffensive and called for a peace deal to be struck soon. This contradicted U.S. policy, which supported Israel's aim to eradicate Hamas.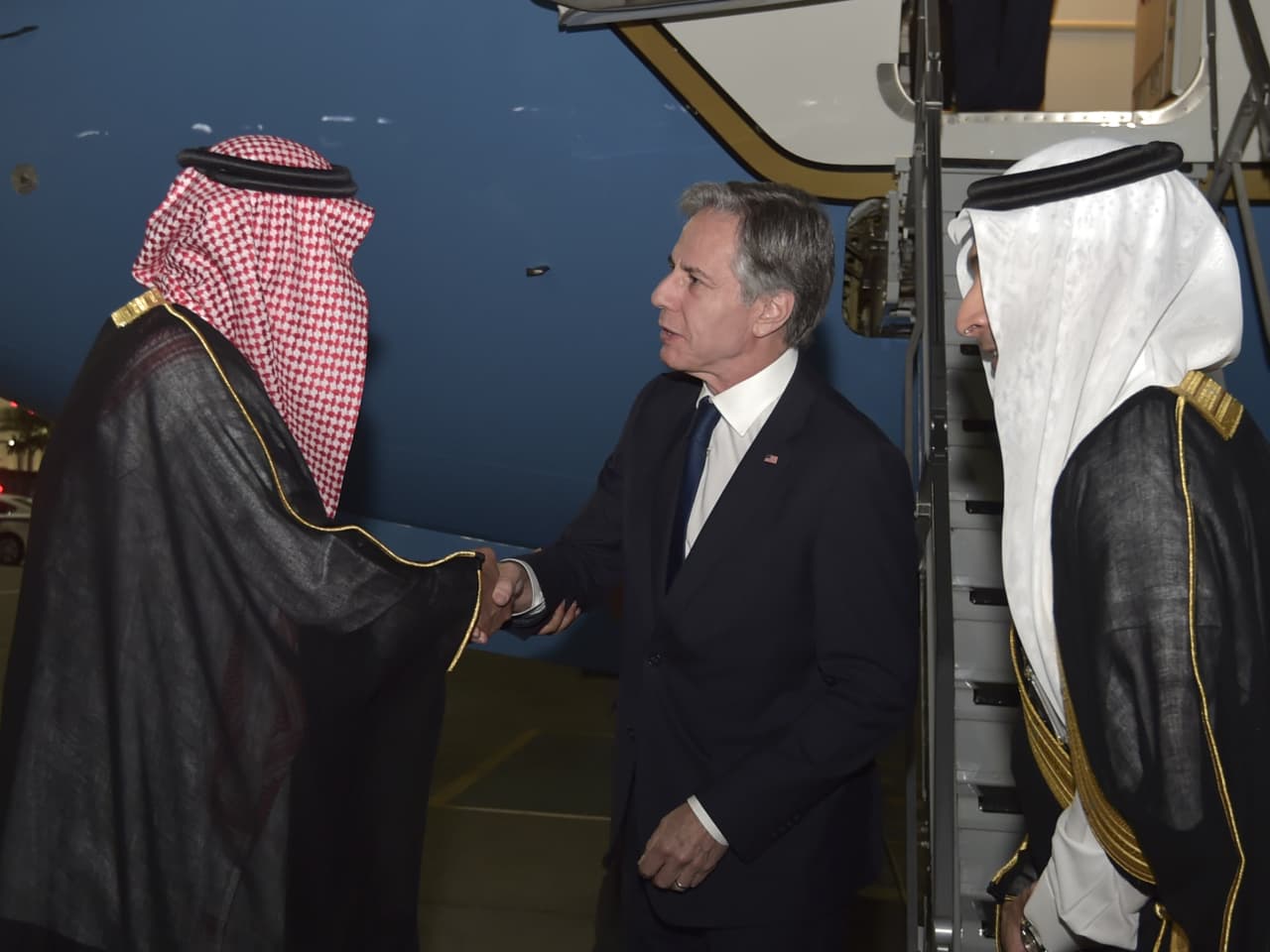 The situation became even more complex with Egypt. Despite U.S. officials announcing an agreement for a temporary opening at the Rafah border between Gaza and Egypt for Palestinian Americans fleeing the violence, this arrangement fell apart. Palestinian Americans rushed to the border, but Egypt closed its borders at the last moment, preventing their escape.
Tensions escalated further during exchanges between Blinken and El-Sisi. While Blinken contended that Israel was being oppressed, and Egypt argued that this was a façade, alleging orchestrated events.
According to Egypt, the U.S. wanted the Middle East to bear the chaos's cost, despite its own role in escalating tensions in the region.
Read More: NATO's 'Russia' Narrative on the Israel-Gaza War is Pretty Hilarious
Prevailing View: US Triggered the War 
It's almost as if it is 2022 all over again. Even last year, Blinken suffered snubs while dealing with OPEC nations. However, this recent snubbing of U.S. Secretary of State Antony Blinken by El-Sisi and MBS might be less about diplomatic protocol and more about suspicion. 
The prevailing view? The U.S. has a hand in the chaos. Considering recent events, their skepticism isn't entirely unfounded. Egypt and Saudi Arabia had been cozying up to Israel, thanks to the Abraham Accords until Gaza's actions threw a wrench into the works.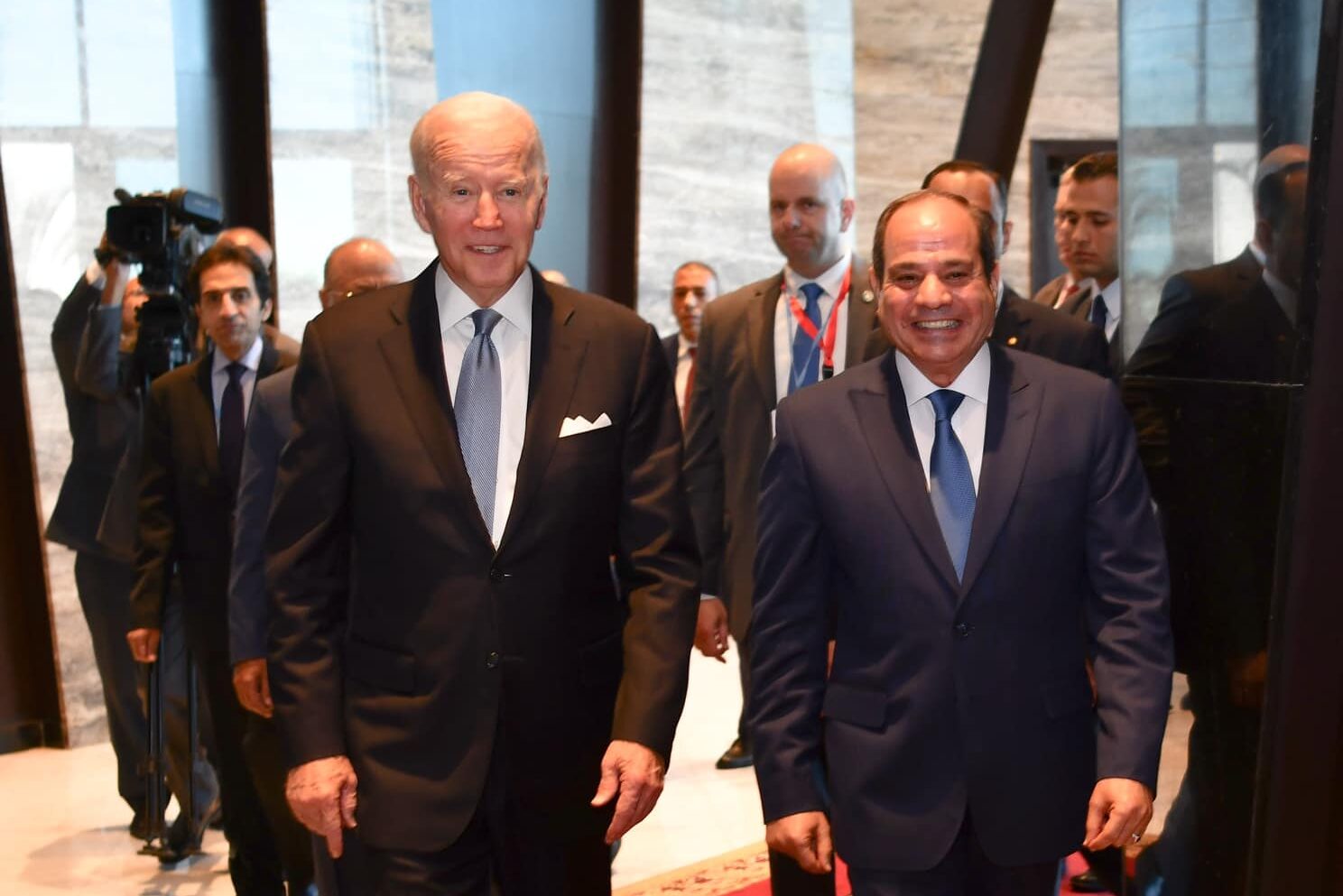 There is a very curious coincidence emerging: just as chaos erupted, the U.S. generously gifted $6 billion to Iran, which has been allegedly aiding Gaza via indirect means. Furthermore, U.S. weapons intended for Ukraine curiously found their way to Gaza, further muddying the waters. 
Now, the U.S. is playing both sides, sending war assistance to Israel while also calling to provide humanitarian aid to Gaza. It's a plot twist that fuels suspicions: was the U.S. behind this explosion of chaos?
Read More: MBS is Coercing Biden to Grab a Nuclear Deal
MBS and Saudi Arabia seem to think so, explaining Blinken's humiliation. The U.S., it appears, has been gaslighting the war in Israel, clandestinely aiding both sides. Even Netanyahu, no stranger to political intrigue, might be aware, explaining the lack of camaraderie seen between Biden and Netanyahu, unlike the chummy relationship with Trump.
Watch More: