Canada and India's relationship has hit a few bumps recently, but it's nothing new. Before Justin Trudeau took the stage, his father, Pierre Elliott Trudeau, was scripting the drama between these two nations. Pierre Elliott Trudeau, Canada's 15th Prime Minister's actions laid the foundation for the strained relationship between Canada and India. The roots of this resentment go back to the early 1970s when Pierre Trudeau's visit to India marked the beginning of souring ties between the two nations.
One of the pivotal issues that soured relations was India's first nuclear test in 1974. India's collaboration with the United States and Canada on the Canada Deuterium Uranium (CANDU) reactor, while intended for peaceful purposes, inadvertently provided access to plutonium, a key component of nuclear weapons. When India conducted its nuclear explosion, Trudeau Sr. withdrew all support for India's nuclear energy program, leading to a freeze in nuclear ties that lasted for decades. It was only in 2010, during Prime Minister Manmohan Singh's visit to Canada for the G20 Summit, that the nuclear cooperation agreement between the two nations was finally signed.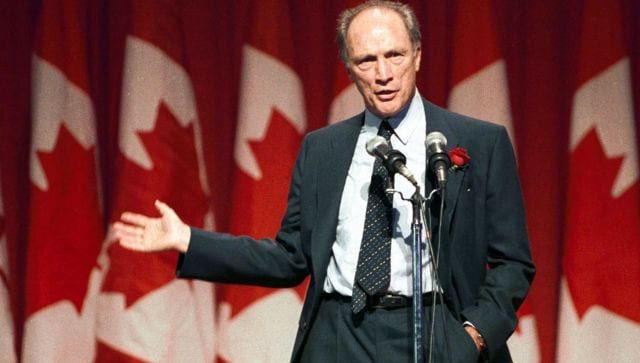 However, it wasn't just the nuclear test that strained relations. Pierre Trudeau's refusal to act against Khalistani elements residing in Canada dealt a significant blow to Indo-Canadian ties. Sikh immigrants, who had been an integral part of Canada since the late 19th century, saw an influx in the mid-1970s. Among them were individuals like Talwinder Singh Parmar, a member of the Khalistani outfit Babbar Khalsa, who orchestrated attacks on Indian missions abroad and eventually masterminded the horrific Air India Flight 182 bombing in 1985. 
Read More: Trudeau's Private yet Public Surrender against India
India requested that Parmar be extradited but the government headed by Pierre Trudeau turned down the request. Not only that, even intelligence warnings sent from India went unheeded.
India's intelligence agencies sent an urgent message to the Canadian authorities on June 1, 1985, seeking security measures against a possible airplane attack by Khalistani terrorists, according to media reports.
Then it happened. On June 23, 1985, a bomb in two suitcases was set off on Air India Flight 182 (Kanishka), flying from Toronto to UK's London, killing all the 329 passengers on board. Most of those killed were Canadians and the Kanishka bombing remains the worst terrorist attack in Canada's history.
Parmar, whom Pierre Trudeau shielded, was the mastermind of the Kanishka bombing. He was killed by police in Punjab in 1992. In June this year, posters honouring Parmar were seen at various locations in Canada.
Pierre Trudeau's approach to the Khalistani challenge demonstrated a stark contrast to his response to the Quebec separatist movement. While he cracked down on the democratic movement in Quebec, suspending civil liberties and detaining hundreds, he failed to take similar decisive action against Khalistani terrorists. This double standard further strained the relationship between India and Canada.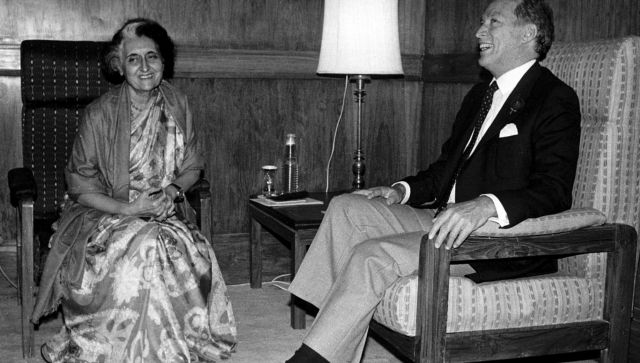 Fast forward to Justin Trudeau's tenure as Prime Minister, and the echoes of his father's policies continue to resonate. His engagement with Khalistani elements within Canada, most notably his unsubstantiated claims regarding India's involvement in the killing of Khalistani terrorist Hardeep Singh Nijjar, exacerbated tensions between the two nations. The Khalistani threat, once again empowered by Canada's patronage, has resurfaced, leaving India wary of the consequences.
Read More: Trudeau came to G20. Got Secluded. Left Embarrassed
In understanding the Trudeaus' legacy of resentment towards India, it becomes apparent that Justin Trudeau's policies reflect his father's approach to complex geopolitical issues. While Pierre Trudeau's decisions set a precedent, Justin Trudeau's political compulsions and engagement with identity politics have further complicated the relationship. The historical baggage, particularly the Air India Kanishka bombing, continues to cast a shadow over Canada's relationship with India.
The Trudeaus' legacy of resentment towards India is rooted in a series of decisions made by both father and son. The refusal to take strong actions against Khalistani elements and the fallout from India's nuclear test have contributed to the strained ties between the two nations. As Canada navigates its relationship with India, it must acknowledge and address this historical legacy to foster a more constructive and collaborative partnership between the two countries.
Watch More: