Rose Knight: Justin Trudeau, the Canadian Prime Minister, is associated with a dubious past and questionable activities. His involvement in alleged criminal activities like the Pigfarm Scandal, Paul Bernardo, and Russell Williams has raised concerns. 
Despite these accusations, he has still pursued a kind of respectable Liberal leader. Yet, his shady reputation prompts questions about his suitability for public office, leading to widespread skepticism about his credibility and character.
While there have been countless rumors about the ill-faced manners of the Canadian PM, what's more surprising is that Trudeau never denies these allegations. He just dodges the questions with a smile as if he is somewhat ignoring yet confirming. 
Womanizer at its Best: The Sinister Past of JT
His experiences with women have also been not so good. While we all know about his rumored story of having fellatios with his students, there is one story that once became the hottest debate in Canada. 
However, as time passed, the media attention faded away. Reportedly, Trudeau groped a woman with utter disrespect due to his personal ire. 
Trudeau's interactions with women have come under scrutiny, further complicating his public image. Among the unsettling stories that have emerged, one involves alleged inappropriate relationships with his students. While rumors persist, the lack of concrete evidence has made it challenging to separate fact from fiction in this regard. 
However, the situation took a more serious turn when one woman openly accused Trudeau of groping her. 
The accusations date back to 2018 when #MeToo movement was at its peak. 
During a Creston Valley event in 2001, Canadian Prime Minister Trudeau was reportedly interrupted by Rose Knight, a journalist, during his speech. Trudeau took issue with Knight's questioning style and behaved rudely as she continued to ask questions while leaving. 
At that time, Trudeau reportedly touched her in an inappropriate manner. Subsequently, Trudeau apologized to Knight, expressing regret for his behavior. He stated that he wouldn't have acted that way if he had known she was a reporter, emphasizing his respect for the profession. Following the incident, there has been no subsequent contact between Rose Knight and Trudeau.
Read More: Of flagrance and fellatios: Trudeau's dark stint as a school teacher
Rose Knight: No Big Refutation 
In 2018, Rose Knight confirmed the incident confirming that the liberal leader misbehaved with her. The fact that these accusations exist and that Trudeau has not definitively refuted them casts a shadow over his reputation. The absence of clear, unequivocal denials leaves room for doubt and suspicion. 
The repeated instances of inappropriate behavior linked to Canadian Prime Minister Justin Trudeau paint a concerning picture of his character. Reports of his questionable conduct with women, including allegations of receiving sexual favors from pupils and alleged attempts to cover up such incidents, raise serious doubts about his respect for women's rights.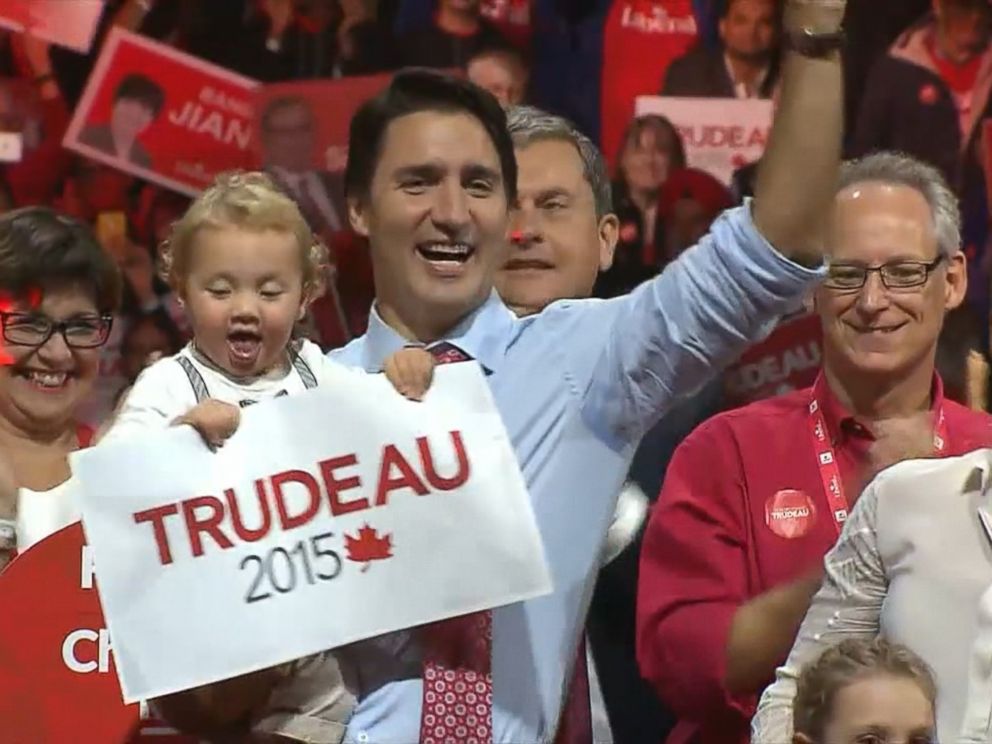 The photograph circulated by Warren Kinsella, depicting Trudeau alongside young women, added fuel to these controversies, hinting at potentially damaging stories. Trudeau's reported manipulation and coercion of students further highlight his troubling behavior.
What is alarming is not just the alleged actions themselves, but Trudeau's apparent lack of remorse or accountability. His refusal to acknowledge and apologize for these incidents is deeply troubling, especially given his position as a prominent political figure.
Read More: How YouTube Helped Trudeau Crush a viral documentary recounting his sins
His behavior contradicts the principles he claims to stand for, particularly concerning women's rights. It is indeed perplexing that someone with such a dubious character continues to lead Canada, raising questions about his suitability for public office.
Watch More: