Is Christianity now deemed a sin in Canada? Why is extremism and wokeism on the rise? Why are drag queens being prioritized over military chaplains? What's behind this selective hatred for Christianity? Is the very soul of Canada in danger?
In Canada, religion serves as a binding force, often considered the soul of the nation. Christianity, the dominant faith, is embraced by 53% of the population, profoundly influencing Canadian culture. Introduced in the 17th century by European settlers, the French established Roman Catholicism in New France, while the British brought Protestantism to Upper Canada.
Over time, Christianity diversified into denominations like Roman Catholicism, Protestantism, and Eastern Orthodoxy. This religious diversity significantly impacted Canadian culture, shaping art, literature, and music. Today, Christianity continues to play a vital role in the lives of many people of Canada, contributing to the nation's cultural and societal fabric.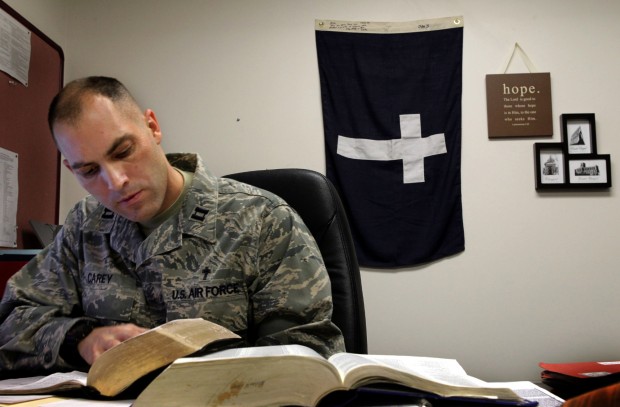 The Canada military has a rich history of embracing Christianity, evident through the presence of chaplains since the 18th century. Christian symbols and traditions persist within the military, seen in ceremonies, events, and prayers.
The preamble to the Canadian Charter of Rights and Freedoms acknowledges God, reflecting this influence. Whereas, Chaplains offer vital spiritual support to military personnel and their families, underscoring the military's commitment to religious freedom. 
Religion in Danger: Trudeau's new order for Military 
Regardless of their faith, personnel can practice their religion freely, with chaplains from various faiths available for support. However, recent concerns have surfaced; the Trudeau government questions the practices of chaplains during prayers, raising doubts among Canadians.
According to a recent report by the National Post, Ottawa has issued new directives for military chaplains, instructing them to be "respectful of … spiritual diversity" during public addresses. These directives, issued by Canada's Office of the Chaplain General, emphasize the importance of adopting a sensitive and inclusive approach. Chaplains are encouraged to employ "Gender-Based Analysis" and replace religious symbols like crosses and stars of David with a generic chaplain's crest.
The Department of National Defence clarified in a statement to the National Post that these directives should be viewed as "expanding participation in the reflections of military chaplains," not limiting them. 
The statement emphasized the value of military chaplains' work in supporting Canadian Armed Forces (CAF) members and reiterated the government's commitment to building a diverse and inclusive military that attracts and retains talented individuals.
Read More: Story of Rose Knight: Justin Trudeau is a certified Groper.
Backfired: Why the Chaplians are being Targeted?
However, the motives behind these directives have sparked controversy. Many view this move as an attempt by the Liberal Party to distance religion from Canadians. Conservative MP Blake Richards strongly criticized the order during a session in the House of Commons, questioning the government's decision. 
Defence Minister Bill Blair attempted to clarify the situation, stating on social media that chaplains are not and will not be banned from prayer on Remembrance Day or any other time. He emphasized that the directive aims to expand participation in the reflections of military chaplains, even though prayers are purely religious.
Join us on Telegram:- https://t.me/tfiglobal
This development has led to ongoing debates and concerns about the government's stance on religious expression within the Canadian military, prompting discussions about the interpretation and implications of these directives among Canadians. The recent directives from Ottawa, though stressed by Trudeau and government ministers to not target chaplains or any specific religion, have sparked questions about their implications. 
Now what exactly is a chaplain? A chaplain, in the context of the Canadian military, holds a crucial role. They provide spiritual support to military personnel and their families, serving as advisors on religious matters to military leadership. 
Historically, chaplains have practiced Christianity, aligning with the Canadian military's openness to various beliefs. The military defends this openness, stating the importance of respecting personnel's religious beliefs and highlighting that religious symbols and traditions are integral to Canadian military culture. 
The role of Christianity in Canada culture and society is undeniable, having shaped the nation's values, institutions, and art. The Canadian military maintains openness to Christianity while respecting religious freedom for its personnel.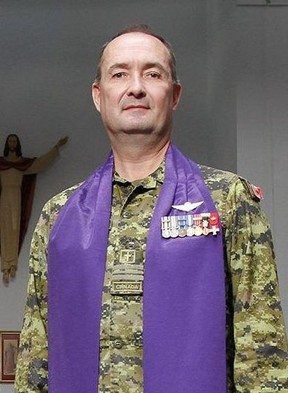 Read More: Trudeau is Betting on Hamas to Appease Canadian Muslims
The Anti-Christian Trudeau: Why Justin is After Religion 
However, recent actions by Prime Minister Trudeau have raised concerns. He faced criticism for canceling a committee aimed at addressing the 83 church burnings in 2021, an issue significant to the Christian community. Furthermore, his disregard for religious sentiments, such as referring to the Easter holidays simply as a "long weekend," has unsettled Christian leaders. 
In addition, Trudeau's decision to deny an Ontario university access to the Canada Summer Jobs Program, seemingly due to its Christian affiliation, also drew sharp criticism from a federal Judge. These incidents have led to accusations that Trudeau is prioritizing other religious groups and wokeism over Christians, stirring controversy and raising questions about religious freedom in Canada.
Trudeau's approach to Christianity in Canada is raising concerns. Despite its integral role in Canadian culture, he appears inclined to diminish its significance. Christianity has profoundly shaped Canadian values and institutions, yet Trudeau's actions suggest a disregard for its importance. 
Read More: Jagmeet-Trudeau Issues an Unwanted NOC to Church Burners in Canada
His propensity to minimize religious customs and give priority to radicalism and woke activism is contributing to a decline in faith. 
This is a serious error that needs to be carefully considered again. Religious liberty and cultural legacy must be preserved, which calls for a more deliberate response from the state. It would be preferable if the liberal government would just quit acting in such superficial ways. 
Watch More: