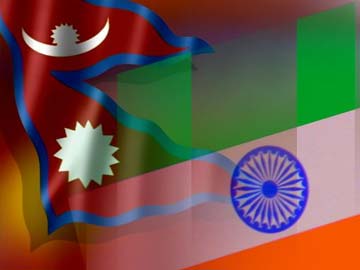 Our mediawallahs do a superb job in sensationalizing worthless news items. Sadly, the important and relevant pieces of news which definitely have an impact on us and our nation are relegated to the pages 5 and 6. One such news piece is on what is happening in Nepal today. Here is a 10 point cheat sheet on this issue-
1. Modern Nepal came into existence in the 18th century with the ascension of the Shah dynasty. The emergence of British in India resulted in the Anglo-Nepal war that ended in the highly resented treaty of Sugauli, which ceded nearly 1/3rd of Nepal (Kumaon, Garwhal, Sikkim) to India. A period of factionalism in the Royal court followed, and the Shahs themselves were reduced to titular position by the Ranas who claimed hereditary Premiership.
2. India and Nepal signed the Treaty of Peace and Friendship in 1950. For years thereafter, this treaty, in the eyes of the Nepalese, became a symbol of everything that was wrong in Indo-Nepalese relations. The treaty is viewed as unequal by Nepalese as it allowed Indians to buy lands and run businesses in Nepal, resulting in huge Indian influence in economic sphere.
3. A democratic movement took shape against the excesses of the Ranas. This enabled the return of the Shahs to Kathmandu. The Shahs toyed with the idea of democracy for a while before replacing it with a party-less Democratic structure known as Panchayat.
4. Sikkim's entry into India in 1975, unruffled the Nepalese, who openly protested against the India Nepal peace and friendship treaty. There was even a proposal to convert Nepal into a Zone of peace between India and China. While the proposal was scorned by the Indian establishment, it won support from Pakistan, China and 112 nations.
5. Although elements of the Peace and Friendship treaty were modified, they failed to please the Nepalis. Things came to a head in 1989, when the treaty was allowed to lapse. India imposed an economic blockade on Nepal for 13 months which brought Nepal to a grinding halt. There were also massive pro-democracy protests around this time in Nepal, forcing King Birendra to accept Parliamentary democracy  The new government revived Indo-Nepal ties and signed fresh treaties that accommodated some Nepali concernes.
6. Economic and political strife in Nepal saw the birth of Maoist insurgency in the mid 1990s. In 2001, crown Prince Dipendra went on a shooting spree and butchered the Nepali royal family. King Gyanendra, who was neither as likable nor as tactful as his Brother Birendra took charge. The Maoist insurgency soared during this time, forcing Gyanendra to suspend democracy, resulting in fierce pro democracy protests. By the end of 2006, the powers of the King had been severely curtailed and in 2008, Kingship was abolished all together. India's support for the democracy movement made her a darling among the Nepalese masses.
7. The constituent Assembly has been in place since 2008. The first assembly operated from 2008 to 2014, had Maoists as the largest group, in an fragmented assembly. The assembly declared Nepal to be a Federal Democratic Republic and set in place the positions of President & Prime Minister. However, it was unable to get a constitution in place, thereby necessitating the 2nd Constituent Assembly, which has Nepali Congress at the helm. India's role in supporting the democratic transition was appreciated in general. However, Nepal continued to edge closer to China. Prachanda became the first Nepali leader to visit China before visiting India. Also, Indian leadership showed scant interest in visiting Nepal and marking their presence.
8. This changed with Modi's November visit to Nepal. The visit, first by an Indian PM in 17 years, was marked by bonhomie and saw renewal of trust. T he general sentiment was that here was a man that the Nepalis could trust. Modi pledged non-interference in Nepal's nation building efforts was welcomed by even the staunchest of India baiters in Kathmandu. Some part of the bonhomie, however, was undone by the Indian media in their disastrous coverage of Nepal's earthquake, prompting, #GoHomeIndianMedia
9. Nepal's constituent assembly is as fractured as ever even today. Of late, two main issues have resulted in protests. The first one deals with whether Nepal would be a Secular country, as was affirmed in 2007. This was challenged by the 4th largest party in the Constiuent Assembly and was reaffirmed by the Constituent Assembly yesterday, prompting protests. The other main source of protests is the Madhesis and the Janajatis who claim that the federalism proposal of the Consituent Assembly will club them with other entities and reduce them to minorities. This is the issue that has brought Nepal to a halt in recent days. India's advise to Nepal has been to be patient ans take everyone along, something that has been notoriously difficult to implement in Nepal's highly fractured polity.
10. So, what does all of this mean for India? A stable Nepal is an absolute must for India's strategic objectives. Lately, many of India's actions have been in line to keep Nepal on the right track, without overt interference. India and Nepal have had difficult relations in the past (Peace and Friendship treaty, Indian embargo, Hrithik Roshan statement controversy etc.).The Nepalese have a long list of grievances against India's big brother attitude. This attitude is something that India must eschew. India will need to put all its diplomatic tact at work to ensure that Chinese influence in Nepal is curtailed and that Nepal remains a solid Indian ally.