It is happening. It is here already. An invasion of the United States of America has started from the country's southern border, and illegal aliens are all over the place, preying on the sovereignty of America and ready to defile it. The southern states are facing an immigration crisis. The United States has been gripped with illegal immigrants, all within just over a month of the Democrats usurping power and Joe Biden assuming the presidency. In January, the US border patrols were apprehending over 3,000 illegal infiltrators every day along the southern border. Last Wednesday, that number is said to have surged to a whopping 4,500.
Needless to say, this is an immigration crisis born out of Joe Biden's disastrous policies, focused mostly on reversing Trump's air-tight infiltration control measures. When one simply opens the country's borders, projects himself and his administration as a messiah of illegal immigrants and works to grant them asylum en masse, the number of border crossings will only expectedly surge. But do you know what the bigger disaster is? The Biden administration downplaying the crisis, and not even recognising the frightening scenes at America's borders as a 'crisis'.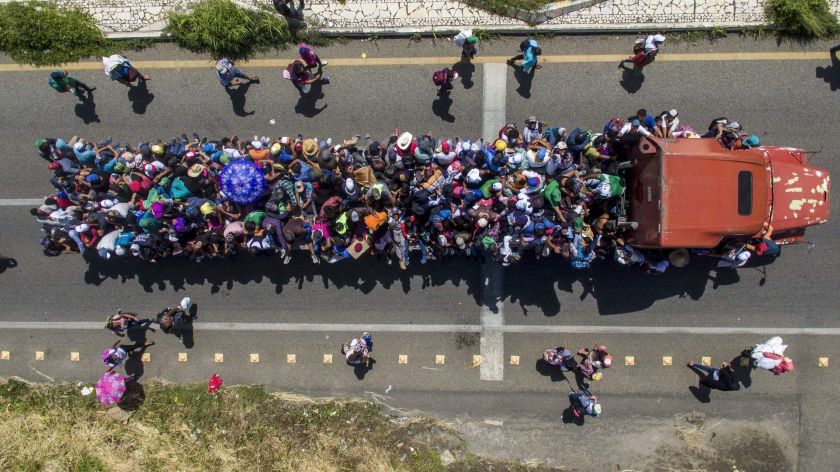 A week ago, Homeland Security Secretary Alejandro Mayorkas had said that what was being seen on the country's southern borders was a mere 'challenge', and not a full-blown 'immigration crisis'. On Monday, in a move which suggests that he and his bosses have finally accepted the immigration crisis to be only growing by the day, Mayorkas asked DHS staff to volunteer to help deal with what he said was an "overwhelming" number of migrants at the border.
"Today, I activated the Volunteer Force to support Customs and Border Protection (CBP) as they face a surge in migration along the Southwest Border," Mayorkas said in an email to staff. Fox News reported that volunteers will be used in a non-law enforcement capacity, with duties including managing property, preparing meals, doing supply runs, prescription medicine runs, housekeeping and assisting in control rooms.
Apart from Mayorkas hitting the panic button, there is another man thumping maniacally on it. Joe Biden has got involved in the immigration crisis of his own making and is learnt to have deputed top officials of his to the country's southern border. "President Biden has asked senior members of his team to travel to the border region in order to provide a full briefing to him on the government response to the influx of unaccompanied minors and an assessment of additional steps that can be taken to ensure the safety and care of these children," White House spokesperson Vedant Patel said in a statement.
Officials are reportedly working to get the Federal Emergency Management Agency involved, even while the Washington Post reported that the administration is looking to convert family detention centres into processing facilities to more rapidly screen migrant children and their parents. All of this was happening while the Biden administration refused to call the surge in illegal immigrant crossing a 'crisis'. It must be remembered that Joe Biden has taken it upon himself to weaken the United State's domestic security apparatus, and is working overtime to ensure that illegal immigrants are facilitated with a free walkover into America.
The new administration halted the construction of the border wall and halted the Migrant Protection Protocols that required migrants to remain in Mexico while awaiting processing. And then, the Biden administration, as reported comprehensively by TFI, is also ensuring that ICE is defanged, thus creating a citizenship pathway for at least 11 million illegal immigrants pushing for a new wave of the immigration crisis.
Read more: Five reasons why the immigration crisis in America is going to bury Joe Biden and help Donald Trump in 2024
Democrats and Republicans alike are now irked with Joe Biden and his left-leaning administration for having given birth to the crisis in the first place, and then, failing to control it. At a time when the United States is grappling with a pandemic that continues to rage on, border states of the country are being forced to bear the brunt of thousands of illegal immigrants walking into them. The border facilities, where these immigrants are housed until they are vetted, have started reaching saturation, and the number of daily crossings is simply not lessening.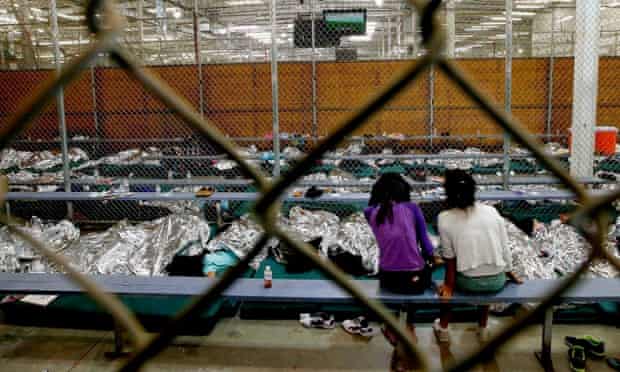 Downplaying the immigration crisis, dismissing its existence, discounting the national security threat posed by illegal immigrants to the United States and a toxic cocktail of many other issues have led to the border situation galvanising into yet another major problem for the country, which an inept Biden administration is too slow and co-opted to resolve.