During the tenure of the Trump administration, CNN and other left mainstream media houses had hooked viewers by spewing hate against former President Donald Trump. Now that Trump is no longer President, CNN's viewership has tanked as it is losing almost more than half a million viewers each night.
According to a study released on Thursday, CNN has lost nearly half a million viewers per night since President Donald Trump left office, and is down nearly 50 per cent in the main 24-54 age group. According to a Fox News review of Nielsen numbers, the cable news channel averaged 2.5 million prime-time viewers each night from November 4 to Inauguration Day on January 20.
Read More: American media's Trump problem and why they will help him win the 2024 election
According to the survey, the network averaged just 1.6 million overall prime-time viewers from January 21, the day after President Joe Biden's inauguration, to March 15. According to Fox News, CNN's average prime-time viewership has fallen 36% since Biden took office in January, from 8 p.m. to 11 p.m. Eastern Time.
Meanwhile, since Election Day, CNN's prime-time viewership for adults aged 24 to 54 has fallen by a staggering 47 per cent. The network also saw a significant drop in daytime ratings.
CNN had 1.7 million daily daytime viewers on average from November 4 to January 20, according to Fox News, but has since dropped by 34%. Since Biden's election, CNN has averaged 1.1 million daytime viewers. According to the outlet, daytime viewership among the 24-54 age group dropped 44 per cent from 483,000 to just 272,000.
While CNN has seen the sharpest decline, MSNBC also saw a sharp fall in viewership ratings. CNN and MSNBC were the hardest hit, according to a VIP study comparing viewing trends in the first week of March to those recorded between November 30 and December 4, 2020.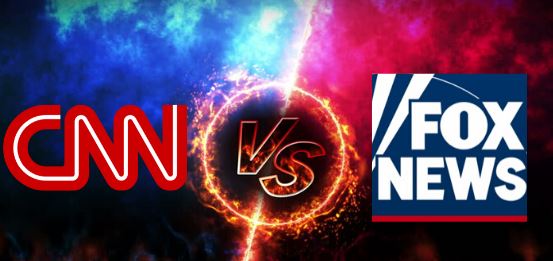 Between March 1 and 5, the viewership for "CNN Tonight with Don Lemon" fell by 32.5 per cent. According to the survey, "Anderson Cooper 360" saw a -32.2 per cent drop in average audience, while "Cuomo Prime Time" saw a -28.5 per cent drop.
After Trumps's impeachment trial ended, the ratings for "Cuomo Prime Time," hosted by New York Governor and sexual molestation accused Andrew Cuomo's brother, Chris Cuomo, dropped by 31.3 per cent. CNN is the host of the program.
Fox News, unexpectedly, was the least impacted in terms of ratings since Donald Trump left office in January 2021, with just single-digit declines in viewership, which can be attributed to the country's political rhetoric settling after a turbulent election season.
What's more, during President Biden's primetime address last Thursday, Fox News had the highest viewership. According to Nielsen Media Research rating data, Fox News drew an average of 4 million viewers from 8 to 8:30 p.m. as the president talked to the country about the coronavirus pandemic, with 613,000 of them falling into the advertiser-coveted 25-54 age demographic. With 2.729 million combined average viewers, CNN came in third.
Read More: Jill and Joe are healing America with their public display of affection. We aren't saying this, the American media is
After making anti-Trump tirades a regular addiction for America's braindead leftists, corporate media outlets like CNN and MSNBC are unexpectedly short of material to air on television, because taking on the Biden administration is clearly a non-starter. As a result, liberal viewers have grown tired of their media cheerleaders, a pattern that has been reflected in this month's ratings.
The American media has been running a persistent, false and malicious anti-Trump campaign for four years, with a fetish for free dinners and champagne parties, tossed around by Democrats. These outlets are struggling for survival now that Trump is no longer in office.