In a tense standoff with Washington, Russia announced on Friday that it would expel ten US diplomats and take other retaliatory measures in response to a barrage of new US sanctions. Sergey Lavrov, Russia's foreign minister, also announced that Moscow would add eight US officials to its sanctions list and work to close down any remaining US non-governmental organisations in Russia to stop what he called their meddling in Russian politics.
According to the same top Russian diplomat, the Kremlin advised US Ambassador John Sullivan to follow his Russian counterpart's lead and return home for consultations. Russia will also take steps to deny the US Embassy the ability to recruit support staff from Russia and other countries, limit visits by US diplomats serving short-term stints at the embassy and tighten travel restrictions for US diplomats in the region.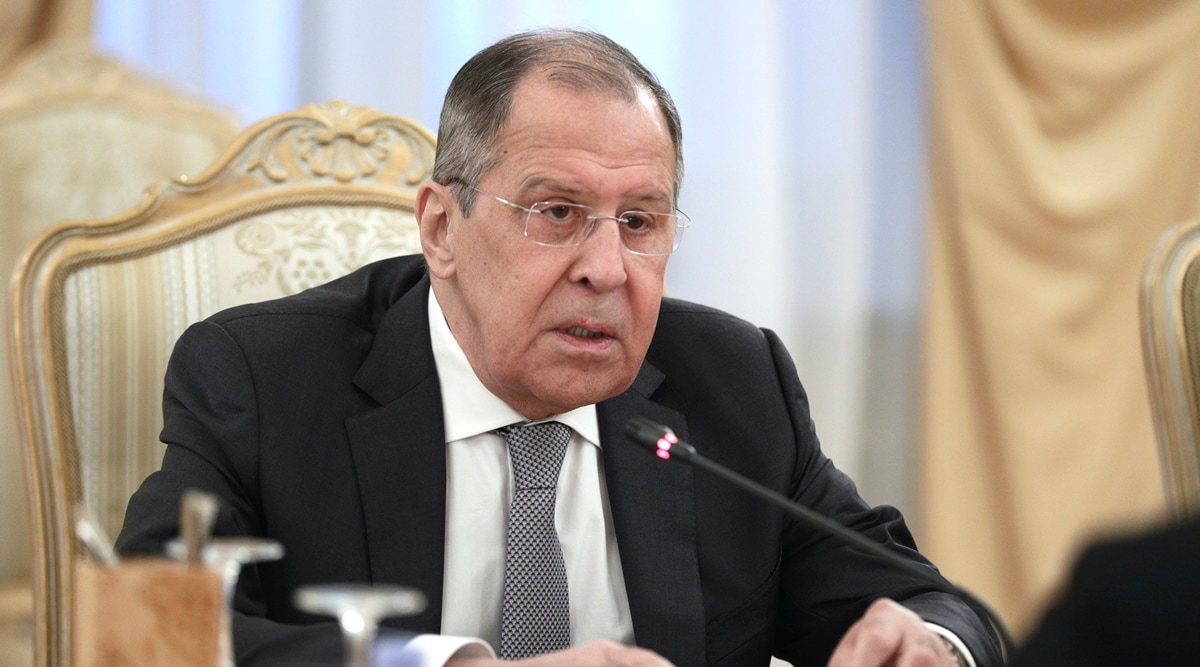 The Biden administration declared sanctions against Russia on Thursday for interfering in the 2020 US presidential election and complicity in the SolarWind hack of federal agencies, all of which Moscow denies. The US has expelled ten Russian diplomats, sanctioned hundreds of companies and individuals, and placed new restrictions on Russia's ability to borrow money.
While the United States has the ability to cripple Russia's economy, Moscow lacks the means to retaliate, despite the fact that it might damage American interests in many other ways around the world.
While Russia could take "painful steps" against American business interests in Russia, Lavrov noted that it would not do so right away, preferring to "save them for future use."
He cautioned that if the US ratchets up the pressure, Russia may ask the US to cut the number of its embassy and consular staff from about 450 to 300. He said that Russia and the United States each have about 450 diplomats, but that Russia's number includes 150 UN staff, which he believes should not be included in the calculation.
In comparison to the Soviet Union, which competed with the United States for foreign influence during the Cold War, Russia's economic capacity and global scope are small. Nonetheless, Russia's nuclear arsenal and global clout make it a force to be reckoned with for the United States.
With this in mind, US President Joe Biden called for a de-escalation of tensions and left the door open for cooperation with Russia in certain regions. In a phone call with Putin on Tuesday, Biden said he told Putin that he had decided not to enforce tougher sanctions for the time being and that they should meet in a third country in the summer.
Read More: Just how Biden hid the truth about Putin humiliating him, he is also hiding the humiliating parts about the meeting with China
Lavrov said that Russia had a "positive attitude" toward the summit offer and was studying it, but the Foreign Ministry later clarified that it was "being examined in the light of the changing situation."
While the new US sanctions restricted Russia's ability to borrow money by prohibiting US financial institutions from purchasing Russian government bonds directly from state-owned entities, they did not affect the secondary market.
"It's very important that there are no sanctions on secondary debt because that means that non-US persons can buy the debt and sell it to the US persons," said Tom Adshead, director of research at Macro-Advisory Ltd, an analytics and advisory company.
Tougher sanctions will damage Western businesses, cause considerable economic hardship for the Russian people and allow Putin to bolster his rule by rallying anti-US sentiment
Read More: Biden has given Putin just what he wanted – a shaky, illogical and stupid American Middle East policy
Contemporarily the order of allies and blocs have also started to take shape. Biden's mindless remarks against Russian President Vladimir Putin triggered an unprecedented diplomatic row between the United States and Russia. As President of the US, Joe Biden did not for once hesitate to refer to his Russian counterpart as 'a killer'. Speculations are abounding over the prospect of yet another Cold War being initiated between the two superpowers. Turkey, Israel, Japan and India are beginning to increasingly side with Moscow. None of these countries is liking the high-handedness of the Biden administration and have, hence, decided to go along with Russia over a multiplicity of issues.
Moreover, this slinging of the sanctions is reminiscent of the Cold War era when the US and the Soviet Union regularly hurled sanctions to gain an advantage. Ever since Joe Biden has ascended into the Presidential chair in the oval office, Russia has become the number one threat again in the eyes of the US. With the whole situation unravelling aggressively, Cold War 2.0 is officially here.