The US Senate has confirmed a new chief for Indo-Pacific Command, Admiral John C. Aquilino, by unanimous consent. And this should get China very worried. From Admiral Aquilino's confirmation hearing last month, we know that he is staunchly pro-Taiwan and India. Now that he has been confirmed for the coveted position in the US military, Admiral Aquilino is likely to strengthen China's biggest military enemies.
The new chief for Indo-Pacific Command actually holds deep insights into both the ongoing Sino-Taiwanese conflict and the Sino-India conflict. During his confirmation hearing, Admiral Aquilino said that he thinks China is viewing an annexation of Taiwan as its "No. 1 priority." He also said that "the rejuvenation of the Chinese Communist Party is at stake," with regard to Taiwan.
Highlighting the US role, Admiral Aquilino had also said that "the status of the United States as a partner with our allies and partners also is at stake, should we have a conflict in Taiwan."
Outgoing chief for the Indo-Pacific Command, Admiral Phil Davidson too had anticipated that China would try to invade Taiwan within the next six years. But Admiral Aquilino didn't affirm the specific timeline. Yet, he did acknowledge that "this problem is much closer to us than most think."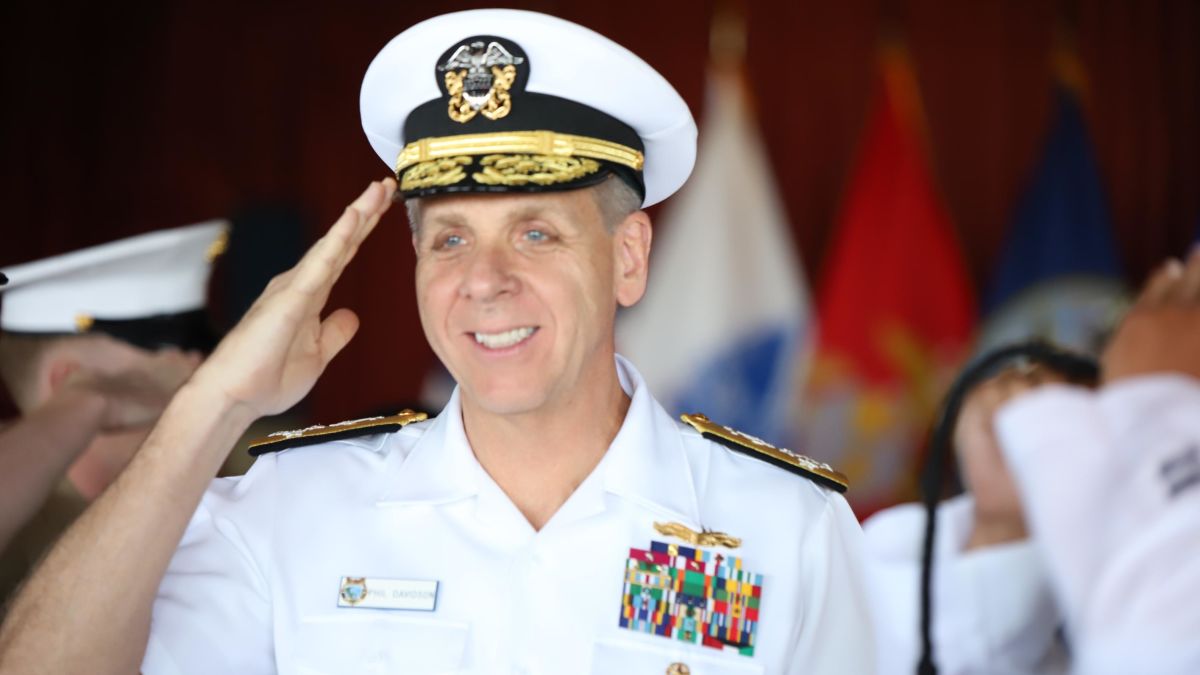 More importantly, the new chief for Indo-Pacific Command also has an ambitious plan to thwart Chinese aggression against Taiwan. He said, "The most dangerous concern is that of a military force against Taiwan. To combat that, the forward posture west of the international dateline is how Adm. [Phil] Davidson describes it – and I concur with that – forces positioned to be able to respond quickly, and not just our forces."
Admiral Aquilino also said, "Those forces combined with the international community, with our allies and partners – those nations with common values. Those two things would position us very strongly for the deterrence required." During his confirmation hearing, Admiral Aquilino was also asked specific questions about India's role in the region. The incoming chief for Indo-Pacific Command seemed to respond positively to all such queries about India.
Democrat Senator Jeanne Shaheen, for example, tried to rake up India's S-400 air defence system purchase from Russia, and asked, "Should we sanction India if they acquire the S-400?"
"I think I would leave that to the policymakers to determine… I think we certainly should understand where we are with India and I think potentially the encouragement angle in providing alternatives might be a better approach," Aquilino replied.
Thereafter, the Admiral actually heaped praise on India. He said, "India is really a terrific partner and as we've seen from the recent Quad discussions, I think the importance of India and the rest of the nations in the Quad will increase. We're at a balance. However, India has had a longstanding relationship with the Russians for security cooperation and for military equipment."
Admiral Aquilino also described India's efforts to protect its northern border from China amidst the ongoing military stand-off as noteworthy. He said, "The fact that the PRC has decided to instigate that skirmish on the northern border is noteworthy to all of us."
Read More: Biden's weird EU strategy will make him lose Indo Pacific and West Asia while the EU will wine and dine with China
When asked about QUAD's contribution towards deterrence in the Indo-Pacific, Admiral Aquilino said, "It is extremely important when you look at India as the world's largest democracy, combined with three other nations (that) have shared values and beliefs. When an organisation of that magnitude comes together, it would generate concern for anyone with an opposite opinion."
From Admiral Aquilino's remarks, two conclusions can easily be drawn- firstly, he is deeply concerned about the need to devise an effective strategy against any possible Chinese invasion into Taiwan. And secondly, he views New Delhi as playing a central role in the Indo-Pacific region when it comes to containing the Chinese military. Both these conclusions should worry China, as the New US Indo-Pacific Command chief is likely to spell trouble for the Communist nation.