According to the country's top local diplomat, Canada is not planning new paths to an asylum for Hongkongers fleeing the city because it already has well-developed mechanisms in place to deal with those alleging political persecution.
Justin Trudeau has provided refuge to migrants from all over the world, but the same cannot be said for Hong Kong residents who have fled China. Hong Kongers have fled China in the hopes of finding refuge in Canada, but the doors to asylum in Canada do not exist for Hong Kongers.
In a farewell interview with the Post, outgoing consul general to Hong Kong and Macau Jeff Nankivell also said that the national security law put on the city by Beijing last June had hampered the consulate's work but as of now, there were no plans to offer asylum.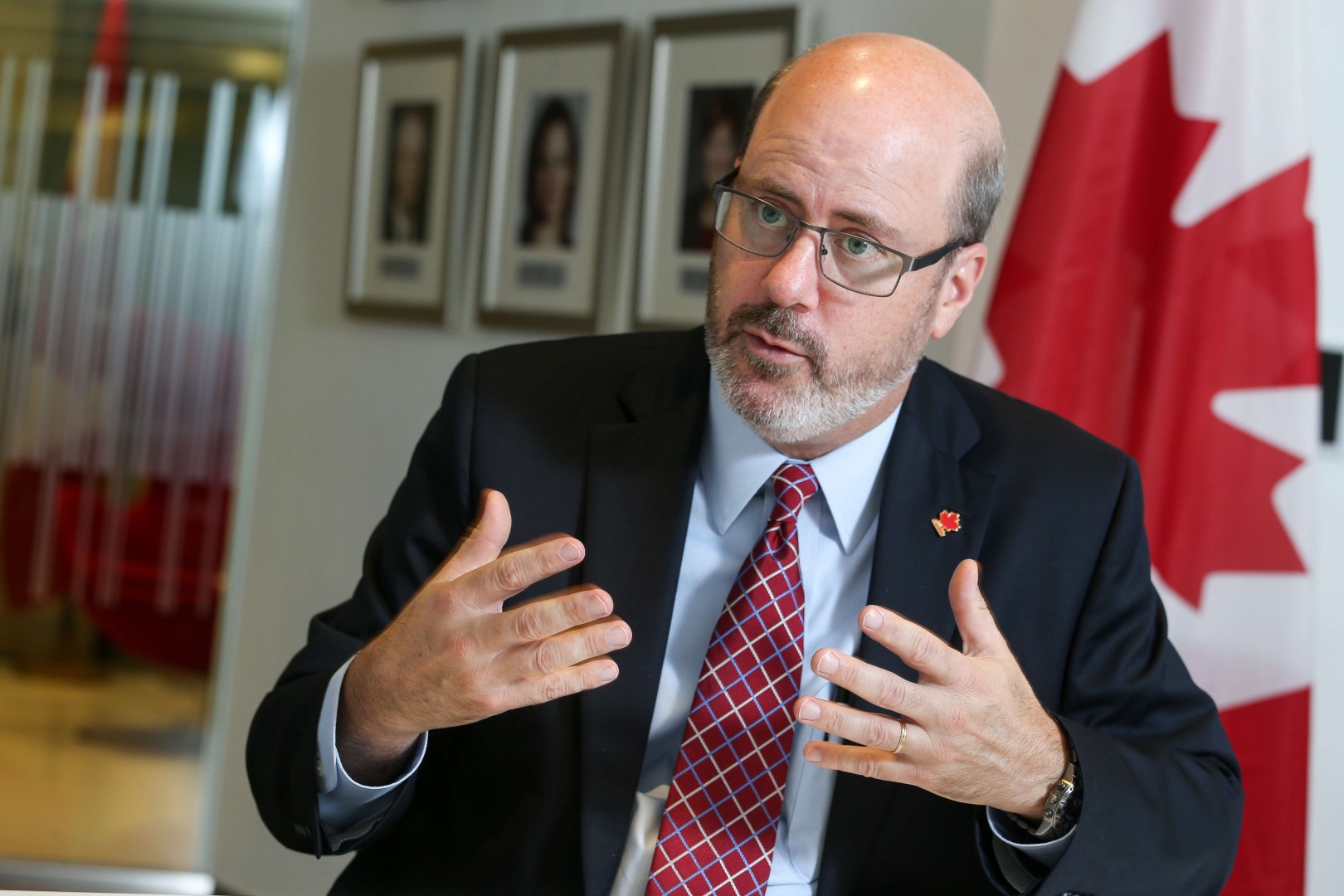 More than 500 applications were submitted in the first three weeks after the new work permit programme began in February, according to Canada's immigration ministry. Nankivell said the scheme had sparked "a lot of interest," and Canada expected more applications from the new class of graduates this summer, as well as if the Covid-19 travel restrictions were lifted. He said that Canada's special immigration policies were well-coordinated and that Prime Minister Justin Trudeau's government had no plans to create alternative asylum routes for Hong Kongers.
"We don't have specific programmes on top of the existing channels when it comes to people who may wish to seek asylum," he said. "If people have been accused or convicted of a crime that is political in nature and something that is not an offence in Canada, that would not be a reason for not allowing them to come."
According to official records, 21 of more than 25,000 refugee protection claims filed in Canada last year were from Hong Kong. In 2019 or earlier, there were no such claims from Hong Kong.
Hong Kong opposition leaders have recently begun to leave the capital, and Canada has become a popular destination. Dennis Kwok, a former Civic Party lawmaker, told Canadian media last month that he had returned to his birth country and hoped to reclaim Canadian citizenship. Ernie Chow Shue-fung, a former university student union leader, also showed up there last month amid rumours that he was about to be arrested.
Concerning the national security law's effect, Nankivell said that the consulate's work has been hampered since last summer by a "campaign of intimidation" waged by certain politicians and state-owned media in Hong Kong.
"We have definitely noticed a chill that affects the interactions we can have with people in Hong Kong society, and a reluctance of some people in Hong Kong society to engage with us – not everybody, but some who we could freely engage in the past," he said. "That's a pity. It's something we regret very much."
Since the law prohibiting acts of secession, subversion, extremism, and collaboration with foreign powers was enacted, some Hong Kong politicians have been hesitant to engage with his office. He added that the city's 300,000-strong Canadian community was also concerned about how the law will impact them, especially in light of the ongoing case of two Canadians detained in mainland China on spying charges.
However, veteran diplomat Nankivell, who has served as Canada's envoy to Hong Kong since 2016, said he had not seen any migration of Canadians, who make up one of the city's largest groups of expatriates.
Read More: Effects of American surrender in Alaska: China is now dictating terms to Europe, US and Canada
Canada, like the United Kingdom, Australia, and other Western nations, has slammed the national security legislation and Beijing's tightening hold on Hong Kong, including the city's latest electoral system reform. With new visa rules that enable Hong Kong graduates of universities outside Canada to apply for a three-year work permit, Canada made it easier for Hongkongers to move there last November.
According to Nankivell, some Canadians in Hong Kong were concerned that if the security law was used against them, they would lose their common law protection because it gives China's national security officials in the city jurisdiction over "complex" or "serious" cases.
Canadians Michael Spavor and Michael Kovrig were accused of spying and detained shortly after Chinese national Meng Wanzhou, a top Huawei Technologies executive was arrested in Vancouver in 2018 in response to a US extradition request.
Nankivell stated that the case, as well as Hong Kong's national security law, posed "potential risks for any Canadian," and that more Canadian businesses in the city had begun to examine their data protection practices.
Despite his claim that he has not seen any flight of Canadian capital from Hong Kong, the most recent data from FINTRAC, Canada's financial intelligence unit, show that capital flows from the city to the country reached their highest levels on record last year, with approximately C$43.6 billion (US$34.8 billion) in electronic funds transfers.
Read More: China denigrated Australia and got it back from Morrison, but Justin Trudeau is happy with Canada being called 'a dog'
When asked about Canada's potential next steps in response to Beijing's tightening grip on Hong Kong, Nankivell only said, "We have frequently taken measures in cooperation with other countries who share our concerns."
Nankivell's statement in how Canada further aims to respond to Beijing displays Trudeau's government hesitancy to implore China on its wrongdoings. Furthermore, it is not through sheer negligence that no plan is in place to provide asylum to fleeing Hong Kongers, but it is the threat of antagonizing their Chinese partners which has made Justin Trudeau stop short in his tracks.
Canada, under the liberal leadership of Justin Trudeau, has created an environment in which radical elements have complete impunity from the rule of law. Trudeau's vote-bank politics have reached a dangerous tipping point, where he is willing to shake hands with any fringe group or terrorist organisation in exchange for clout and, in turn, votes, but now that it comes at a cost of antagonizing their Chinese overlords, the doors for asylum have been shut for the citizens of Hong Kong.