The political atmosphere is heating as the election season nears. And at a time when the progressive block of Moon Jae-in is having a tough time with the South Korean people and with President Moon's ratings at an all-time low, the conservative block seems on the way towards victory. A 36-year-old South Korean startup founder was elected leader of the conservative opposition party on Friday and pledged to win over voters increasingly disillusioned with traditional rough-and-tumble politics and retake the presidency next year.
The most established fact is that youngsters for a long time have been more inclined towards progressives, which is currently represented by Moon Jae-in. However, as the conservatives have realised the chances of victory are high, they are moving towards attracting the youth by putting up a young face. Lee Jun-Seok became the youngest leader of any major political party in democratic South Korean history, elected by party delegates and through public polls to head the People Power Party.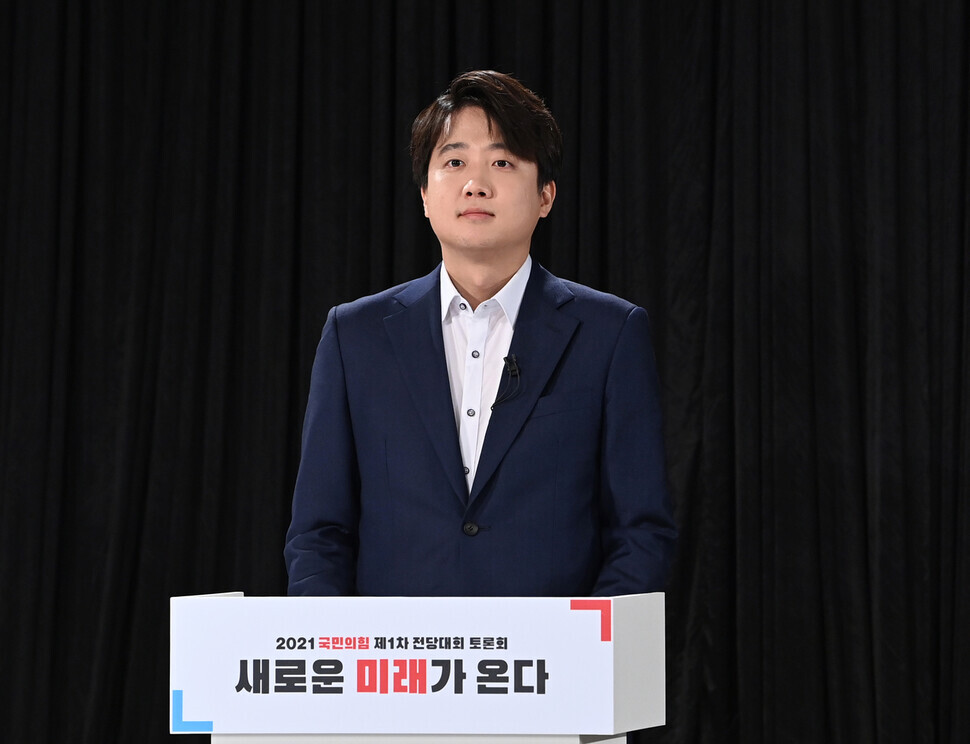 "Our biggest task is to win the presidential election," Lee said in an acceptance speech. The young politician's rise in the conservative bloc is shaking the political landscape, according to political watchers, as it is reflecting growing public calls for change and innovation in politics, with the presidential election nine months away in March 2022.
Lee, a former member of the PPP's Supreme Council, was chosen chairman of the party on Friday, receiving 43.82 per cent of the vote. Na Kyung-won, a former floor leader of the PPP's precursor, the Liberty Korea Party, came in second with 37.14 per cent, followed by Rep. Joo Ho-young, another former PPP floor leader, with 14.02 per cent. Rep. Cho Kyoung-tae, a five-term congressman, and Rep. Hong Moon-Pyo, a four-term politician, won 2.81 per cent and 2.22 per cent of the vote, respectively.
Lee, a Harvard University graduate, has worked as a consultant for his party since 2011, after founding an education smartphone app, though he has never held public office. His unexpected victory came as a crucial bloc of younger, centrist voters developed amid growing disgust with what many South Koreans perceive as ineffective and hypocritical politicians.
He was recruited by Park Geun-Hye, then-leader of the Grand National Party, a PPP forerunner, at the age of 26 and became the party's youngest Supreme Council member. After Park was impeached in 2017, Lee teamed up with Yoo Seong-min, a former four-term congressman who ran for president on the tiny conservative Bareun Party's ticket in 2017.
Read More: A huge corruption scandal jolts the South Korean govt right before the crucial Presidential elections
The growing public distrust of established politicians, according to political commentator Park Sang-byoung, was a major factor in Lee's election, and this public sentiment was expressed in the April 7 by-elections, in which the PPP won the mayorships of the country's two largest cities, Seoul and Busan.
Following the by-elections, many political observers remarked that dissatisfaction with the ruling DPK has grown among young people in their 20s and 30s, many of whom voted for PPP candidate Oh Se-hoon, who is now Seoul's mayor.