Russian President Vladimir Putin is a former KGB agent. That makes him one of the most formidable intelligence and clandestine operatives around the world. Putin has been president for 17 years now, first from 1998 to 2008, and then from 2012 to this day. As such, he knows how to deal with foreign leaders – especially American Presidents. Handling Joe Biden and his administration is, for all practical reasons, no big deal for the Russian president. The same was evident on Thursday, as Putin took to skilfully roasting Joe Biden and his press secretary Jen Psaki.
The popular narrative is that Putin showered heaps of praises on Joe Biden after the meeting between the two leaders. Partly, this is due to the voracious desperation of the American media to project Biden as being capable of carrying out the responsibilities that come along with an American presidency. A validation from Putin? That is all American mainstream media needs to show their supreme leader in the best of light. However, Putin did not praise Biden by a long shot.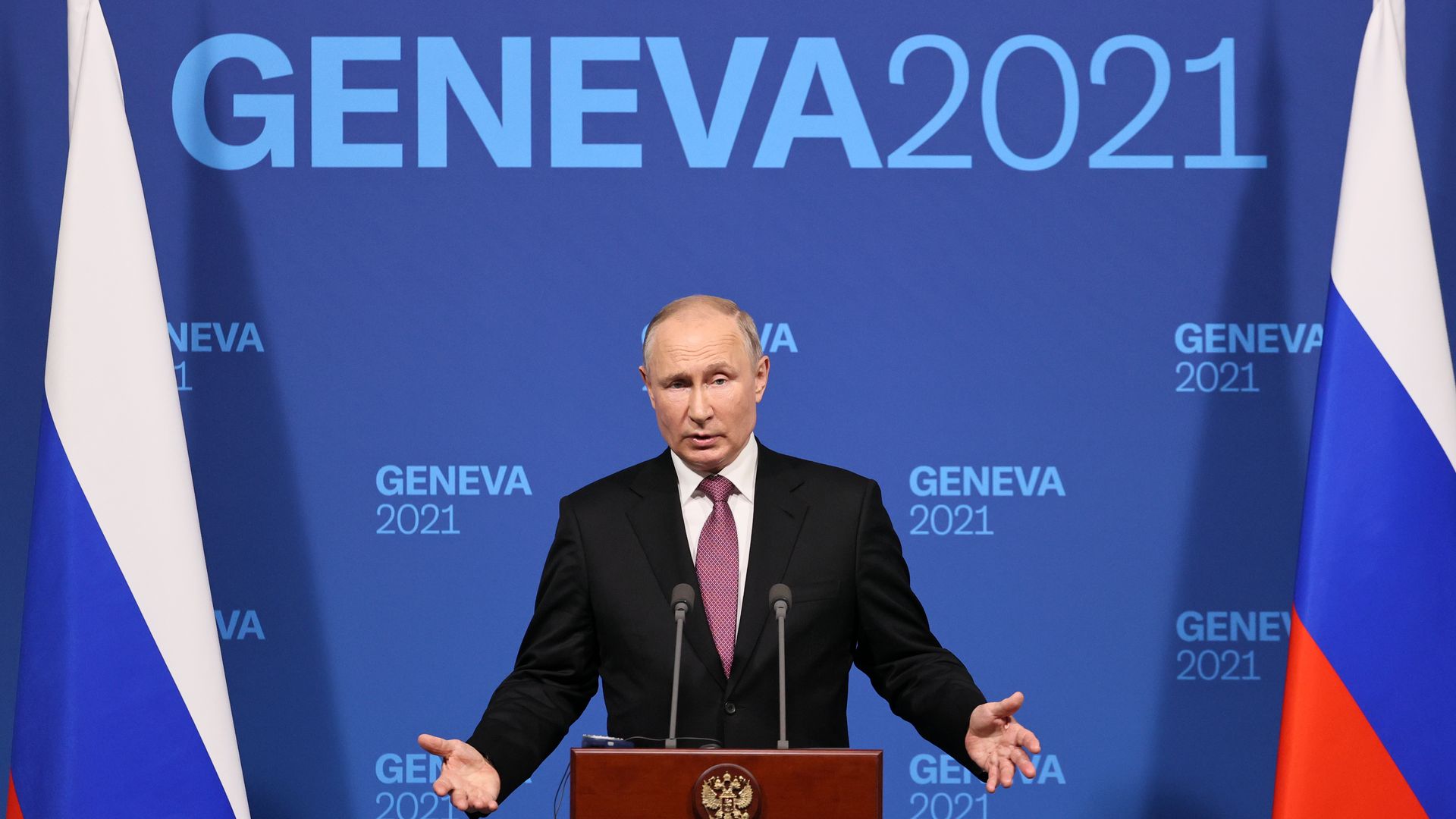 In fact, while speaking to university graduates on Thursday after arriving back in Moscow, Vladimir Putin made it a point to show who owned the summit between the two leaders. What the media and Democrats are giggling over and feeling happy about are not praises for Biden. In fact, they are condescending takedowns of the U.S. President and his staff.
Putin, known for savvy media manipulations said, "Biden is a professional, and one should work very attentively with him to avoid missing any detail. I can say with certainty that he never misses a single detail. This was absolutely obvious for me." First, almost no head of state tries to stamp authority over the ability of their counterpart to represent their country. Putin, however, is cut from a different cloth.
What Putin meant to say here was that it is very difficult for anyone to remain in sync, or follow what Biden is saying. It is no secret that conversations with the 78-year-old President can get boring, long-drawn and anything but captivating. So, the person hearing Biden out must always remain on the lookout for the useful things he occasionally says. Putin also said that Biden never misses any detail.
That is because the U.S. president was looking through a "cheat sheet" and prepared notes. Naturally, he will not miss any point when looking directly at notes telling him what points to raise with Putin. Throughout the meeting, unlike Putin, Joe was looking at his notes. The Russian President added although Biden looked at notes, it was clear to him that his American counterpart is "fully in the know" — unlike his "pretty" press secretary, Jen Psaki. Effectively, Putin compared the president of the United States of America to the White House press secretary, and on that count, adjudged him the winner.
But the real catch is here. Putin also said, "He is fully in the know. He looked into his notes from time to time, but we are all doing this. The image of President Biden portrayed by our and even by the American media has nothing to do with the reality." Now, this is very interesting. For Putin to say that American media depicts an unfair picture of Biden is hilarious trolling of another level altogether – simply because American mainstream liberal media does anything but portray Biden in a bad light. Hell, they don't even appear to be critical of the 46th President!
The ultimate dig came in the form of a remark which speaks volumes about how Biden most probably confused issues and his words during the meeting with Putin as well. The Russian President said, "So what that he sometimes confuses things?"
This is a direct shot by Putin aimed squarely at Democrats and liberals in the United States – who cover up their President's antics. Jen Psaki was next on Putin's menu, and while he was subtle and not very direct in taking digs at Biden when it came to Psaki – Putin did not mince his words.
He said, "His press secretary is a young, educated, beautiful woman — she herself constantly confuses things." Putin added, "It is not because she is poorly educated or has a bad memory, just when people think that some things are secondary, they don't focus too much attention on them. Americans think that nothing is more important than themselves."
Putin seemed to enjoy himself while seemingly defending the capabilities of President Joe Biden. Normally, a US president as hostile to Russia as Biden, and who promised to take tough action against Putin, should have commanded the scene and left Putin, an authoritarian leader, tremendously insecure and scrambling for a moment of diplomatic victory. But Putin is far from insecure, in fact, he seems to have gotten a nice kick out of the meeting as if it was his daily gym routine.
Read More: BLM-Antifa, Jan 6 and anti-White agenda: How Putin completely destroyed US govt in his four-minute-long answer
Importantly, the Russian president received a huge platform to project his might – all without having to make any geopolitical or strategic concessions. The United States gained nothing out of the summit, except the reinstatement of the Russian ambassador to Washington DC. During the summit too, as reported by TFI, the US President made it a point to make a complete joke of himself, while simply submitting before Vladimir Putin as he went on to dominate the summit. Even from the pictures which were released from the meeting room – Putin was seen confidently dominating the vibe while Antony Blinken sat in a submissive and unsure manner, projecting himself to be intimidated. Joe Biden, on his part, was seen with his legs crossed – a sign of him being on the defensive.
Russia has got what he wanted from the United States – a waiver of sanctions imposed upon the Nord Stream 2 gas pipeline. Joe Biden, however, has no wins to account for. All in all, Putin not only overpowered Biden and his top officials during the summit in Geneva but is also continued to dominate the narrative after the crucial meeting.