India has stepped up its naval game big time. China is in for big trouble. Sure, the Chinese Navy has the largest fleet in the world, but what the paper dragon does not have is cutting edge technology, indigenous R&D avenues and a reliable defence manufacturing industry. India, with one move, has given nod to not just the manufacturing of six advanced conventional submarines for Indian Navy, but has also lain the ground for this process giving an unprecedented boost to the domestic defence industry of the country. Under the 'P-75 I' program, India is set to become an exporter of defence equipment, including submarines for Indian Navy. 
The Indian Defence Ministry on Tuesday issued the request for proposal (RFP) or the formal tender to domestically build six conventional submarines for the Indian Navy at a cost of over Rs 40,000 crore, which is roughly $7 billion, over a month after the mega acquisition project was cleared. The request for proposal was issued to two major Indian shipbuilders, who are now required to partner with leading global submarine and ship manufacturers and come up with their collective bids for the landmark project which promises to transform India's defence industry. 
According to India Today, the foreign manufacturers will enable Indian strategic partners for construction of Indian Navy submarines, achieving high levels of indigenisation and transfer of technology (ToT). They would enable the setting up of dedicated manufacturing lines for these submarines for Indian Navy in India by providing transfer of technology for submarine design and other technologies and make India the global hub for submarine design and production. 
Currently, India has 12 conventional Indian Navy submarines, in addition to two nuclear-powered ones. Another SSBN – INS Arighat will be commissioned into the Indian Navy this year. In a statement, the Indian Defense Ministry said, "The overall aim would be to progressively build indigenous capabilities in the public-private sector to design, develop and manufacture complex weapon systems for the future needs of the Armed Forces. This will be an important step towards meeting broader national objectives, encouraging self-reliance and aligning the defence sector with the 'Make in India' initiative of the government." 
Read more: Major headache for Xi Jinping – After sending warships in South China Sea, Indian Navy starts bidding process for 6 submarines
Separately, the Indian Navy is also pushing Prime Minister Narendra Modi's government for giving a go-ahead to the project under which six nuclear-powered submarines will be made available to the country's underwater fleet. According to the Times of India, construction of three of the six nuclear Indian Navy submarines, each weighing over 6,000-tonnes and costing around Rs 15,000 crore, is likely to be cleared in the first go by the Indian Cabinet Committee of Security.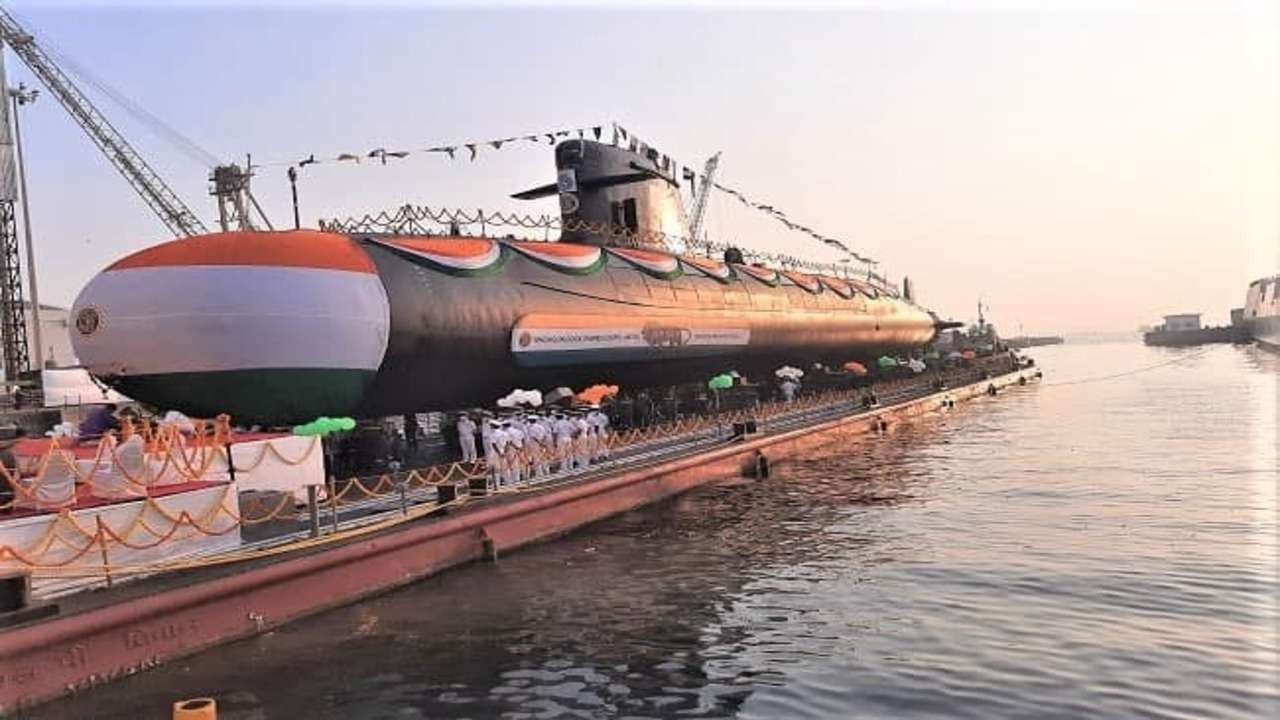 The 'P-75 I', and India's "Strategic Partnership Model" at large is aimed at making the country a net exporter of defence equipment to countries especially across the Indo-Pacific. Once India gains access to foreign submarine technologies and gets the submarine building platforms ready, it will be in a position to develop Indian Navy submarines and ships for ASEAN nations that are eternal victims of Chinese belligerence and aggression. Already, India has gifted a kilo-class submarine to Myanmar, with the aim of encircling, and choking China.
Read More : As China cracks down on its Tech Sector, Investors bank big on India
The Indian government was so far in a split. While one lobby was pushing for the authorisation of India's third aircraft carrier, the other was pushing for an expansion of the country's submarine fleet. Evidently, the submarine-proponents seem to have won the tussle. India currently has one aircraft carrier, with another slated to be inducted into the Navy next year. In contrast, China currently has two carriers, and a third one – for which the paper dragon has no fighter jets, is under development. 
But India does not really need a third aircraft carrier against China. It has the Andaman and Nicobar Islands to serve as an immovable aircraft carrier at perhaps the most crucial chokepoint in the world – the Strait of Malacca. Using this island chain, India has the ability to choke China's energy and oil supplies whenever it wants. 
The Narendra Modi-led government has already devised a strategy to shore up its influence and reach among countries in the Indian Ocean Region (IOR) and ASEAN by exporting them weapons and military equipment to counter China. According to ThePrint, as part of its intention to emerge as the preferred military partner for the Indian Ocean Region and Africa, India has come out with a list of 152 defence items that are available to friendly nations. This includes the Tejas fighter aircraft, Dhruv and Rudra choppers, besides the Light Combat Helicopter, the BrahMos supersonic cruise missiles, and the Akash air defence systems. 
Countries which India is hoping to provide defence equipment to are: Bangladesh, Afghanistan, Maldives, Seychelles, Mauritius, Vietnam, the Philippines and Indonesia, among others. 
To become a net security provider in the region, India is also looking to establish military bases in some countries located within the Indo-Pacific. Once India and subsequently ASEAN countries boost their naval and submarine capabilities, China won't be able to mess around in the region. Already, terrestrially, China has been given quite a beating by the Indian Army in Eastern Ladakh – where the paper dragon stretched its luck too far. 
Now that India is about to emerge as a submarine superpower, China faces a double whammy, because New Delhi will soon weaponise countries across the Indo-Pacific against China, especially those in Southeast Asia.
Read More : India has taken it upon itself to crush the rising Taliban power with the Northern Alliance